If you were in an accident in Union City, GA, and suffered an injury, your medical expenses can add up quickly. An injury can leave you with mental trauma that impacts you. Examples of personal injury injuries can incorporate bus accidents, car or truck accidents, dog bites, as well as more.
Regardless of how the accident happened, if you're hurt and it wasn't your fault, a personal injury firm near Union City may have the ability to help you get the compensation you deserve. At The Weinstein Firm, we have many experienced personal injury lawyers near Union City.
Some of the Most Common Personal Injury Claims
Just about any injury brought on by somebody else could be thought of as a personal injury accident. Below are some of the more common examples:
Car Accidents
Many, many people get into their cars daily to travel to work, school, shop, and much more. A car accident can happen to anyone, even the most careful drivers. In case you were involved in an auto accident that was not your fault your costs of fixing your vehicle and the price can be expensive. Contact a  car accident lawyer near Union City if you have been in an accident.
Motorcycle Accidents
Can be very serious since bikers do not have the same amount of security as other drivers. Injuries might be severe, even disabling someone for life. The injury from a motorcycle injury can persist long-term.
Dog Bites
It can happen to anyone when a dog owner doesn't maintain control of a vicious animal. The same as auto accidents, dog bites can render physical and emotional trauma. If a dog bites you in Union City, you should see a doctor immediately to treat your injuries and possibly receive shots.
Slip and Fall Accidents
can occur for elderly individuals. It is common for slip and fall victims to blame themselves, however, they are in the wrong. In most instances, there was a property owner being negligent on their duty. If you slipped and dropped at a place in Union City, where the property or company owner might have averted, you could have the ability to recoup other damages and your costs.
Truck Accidents
Mechanical deficiencies, lack of sleep, and other factors may lead a truck driver to make an accident. Truck accidents can be extremely serious or fatal. If you were hurt in a truck accident (or missing a loved one in a truck accident), we recommend contacting a personal injury lawyer that specializes in truck accidents as soon as possible.
Bus Accidents
While they aren't as common as car, truck, or motorcycle accidents, but they occur. If the bus crashes and you frequently travel on the bus in Union City, you may get hurt. You might also have trauma that stops you from driving buses or along with different motorists again.
A personal injury attorney can help you pursue restoration for these harms. Following any injury or incident, is best to collect any evidence that can help your situation. Take photographs of the scene or the harm of the crash. Proceed to your doctor and track all your paperwork, diagnoses, and medical statements. Your injury attorney near Union City will advise you on what details are necessary to your personal injury case.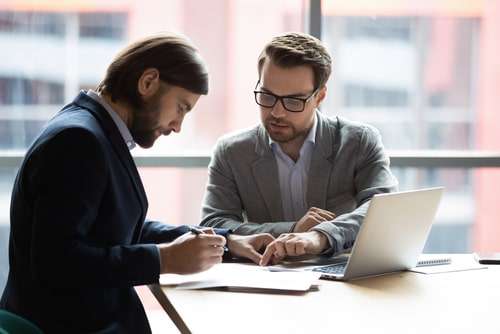 Get the compensation
you deserve $$$
Schedule a free initial consultation. We will provide sound legal advice without judgement. Contact us today at 770-HELP-NOW
What to Do After a Personal Injury Accident in Union City?
People can become mad after a crash, especially if they had been to blame. Do your best to remain calm, rather than admit fault. Because even if it's not your fault, you can get charged with hit and run, you should also never leave the scene. Call the Union City police department and inform the officers what happened. Getting immediate documentation is crucial if you have to take your case to the local courts.
To protect your rights, here are some things you can do. See a doctor and have medical aid examine you when it arrives on the scene. Document any injuries straight away. If medical help isn't called to the scene, go to your physician as soon as possible. The other driver's insurance company will be looking in your personal injury claim for documentation of your accidents.
Take Pictures Be sure to take lots of photographs (and maybe video) of the accident scene, your injuries, and some other vehicle or property damage. This can help prove who was at fault in the crash, especially if there were people or numerous cars. Lastly, be certain to speak to a personal injury lawyer near Union City, GA. Your attorney can work on your case straight away with the goal of the fullest recovery possible.
Talk to a Personal Injury Attorney near Union City for Free
You may be entitled to recover damages if you have been hurt in Union City. The Weinstein Firm has personal injury lawyers near Union City that have been working cases for years. You never bill unless we win you cash from your circumstance. It is risk-free to operate with us, and the consultation is free. Call today for your consultation at 770-HELP-NOW or contact us here to get started.