After a car accident, you might be struggling with medical bills and pain. You may be coming to terms with long-term injuries or chronic pain. If you are uncertain when you will be able to go back to work, you may wonder what the future holds and how you are going to support yourself. However, you are not alone. The rate of motor vehicle crash injuries in the United States in 2019 was 841 per 100,000 population. (NHTSA, 2021) You are able to get help.
You have to talk to a car accident attorney near Snellville. Fighting for accident victims continues to be our law firm's mission for decades. We don't cost you anything unless we get money for you. Let us provide you a totally free consultation. Get in touch with The Weinstein Firm at 770-HELP-NOW to get your free consultation.
About Snellville
Snellville is a city found roughly 40 minutes east of Atlanta and within Gwinnett County. The estimated population was 20,077 as of 2019. Snellville is a developed suburb of Atlanta and a part of the Atlanta metropolitan area. It is approximately 45 miles west of Athens and located at the intersection of U.S. Highway 78 and Georgia Highway 124.
Briscoe Park in Snellville features a lake, athletic fields, tennis courts, playgrounds, a pool, and more. You can trek along forested riverside banks to a terraced waterfall on the nearby Yellow River Hiking Trail.
Snellville Accident Statistics 2019-2021
Which driver is responsible for the collision?
In automobile accident cases, Georgia is an at-fault state The motorist who is at fault will have to cover the price including everyone's injuries and the damages. Because of this, figuring out who's at fault will be a portion of your vehicle crash case. Usually, fault relies on a concept known as negligence. Negligence is another way of saying that an accident was caused by a driver by not being careful enough. The law requires you to use a fair amount of care such as following traffic laws and utilizing safe practices. If a driver doesn't do this, they are at fault based on their negligence, and their insurance company must pay. Examples of threatening behaviors may include driving too fast looking at a phone rather than the road, changing lanes harshly, or drinking and driving.
Will the driver's insurance pay for the crash?
Ordinarily, yes. An insurance policy should cover accidents, but that doesn't mean the insurance provider will want to pay. The insurance company may attempt to deny or decrease your claim, and this is why it is very important to talk to a car accident lawyer as soon as possible. An attorney can look at the insurer's offer. And a personal injury lawyer knows how to make a case that is strong to get you every penny you deserve. The original offer you obtain from the insurance company will certainly not be enough to cover the real expenses of your injuries and their impact on your life. However, so it could keep more profits, the insurance company wants to get rid of your claim quickly and cheaply. The problem is, if you choose the insurance money today, you can't ask for anything more.
A car accident lawyer near Snellville understands that this is how insurance companies operate. A lawyer will work hard to negotiate the best price possible. An attorney may also send you to physicians who understand how to diagnose your accidents and tell you just how much it will cost, and exactly what treatment you need. Putting a lawyer on your team can mean the insurance carrier comes up with an appropriate offer.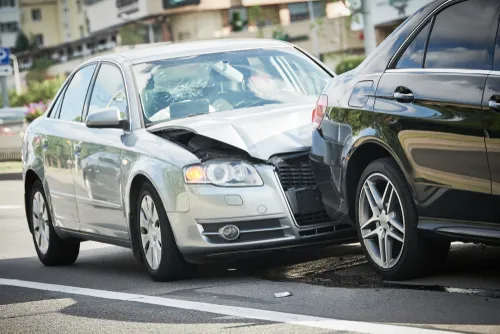 What if the driver was uninsured?
It will be complicated to find the money you need, but you're able to achieve that. Your attorney will look at several possibilities to get your settlement. This may involve drawing another insurance coverage, or just have the court order another driver to pay the cash in installments to you. There are methods for applying for this order so that they truly do pay, even if it takes some time.
How do I know if my injuries will be covered?
Any injury could be covered as long as it happened as a result of the accident. We often help people recover money for these common injuries:
Whiplash
Head injuries
Damage to fingers, limbs or joints
Internal damage that needs surgery
Cuts and stitches
Burns or smoke inhalation
You should always get medical attention even if you went home believing you weren't hurt. When the shock and excitement of the incident wore off, you may have sensed nausea, pain or other signs. You should never ignore your symptoms, although that is common. See a physician. This can accelerate your recovery process and help you make a strong claim with the insurance carrier.
What else will my claim pay for?
Your claim will pay for two other sorts of damage: The costs you need to pay, such as automobile repairs and the reduction of income from lost time at work. Cash for damages, like experiencing intense pain. This kind of compensation is frequently what makes up the vast majority of your settlement. You have a right to this, although insurance companies often leave off any compensation for pain and suffering and other losses in their first offer. This money can't erase the effects of a traumatic injury, but it can help reduce the effect of losses such as a severed limb, a handicap, scarring or pain that is lifelong.
Get the compensation
you deserve $$$
Schedule a free initial consultation. We will provide sound legal advice without judgement. Contact us today at 770-HELP-NOW
What if I lost a loved one?
Your family has a right to recover money. You have the right to exactly the same expenses and damages as they would have themselves if they had lived. Your settlement should also include money to pay for costs, and keep a secure situation. Wrongful death cases need compensation and everyone involved will probably try to prevent accountability and minimize what they pay. You and your family need to speak with a lawyer.
Contact A Car Accident Lawyer Near Snellville
Our attorneys have only one goal: to assist you in getting your life back together. We don't charge you something unless we get money for you. Let us give you a free consultation. Get in touch with us at 770-HELP-NOW now to get your free consultation.