Speeding is one of the leading causes of accidents on US roads, and that is why speed limits exist. Still, most drivers often find themselves doing ten or even twenty miles per hour above the speed limit, mainly because law enforcement hardly enforces such infractions. While driving slightly above the allowable speed on the road gives you a little thrill, speeding poses a huge risk to you and other drivers.
Speeding well above the speed limit can amount to negligence. However, proving that another motorist was speeding and, as a result, caused your injuries could be complicated. In such personal injury cases, working with a Peachtree City speeding accident lawyer helps you get through the claim process seamlessly by proving that another driver was responsible for your injuries or losses.
If you or a loved one have been injured in a speeding accident, you have the right to pursue compensation for damages. Call us today at 770-HELP-NOW to talk to our auto accident lawyers to establish the validity of your claim in a free case review.
How Does Speeding Increase Chances of Causing an Accident?
It is important to understand that different cars and roads are designed for use at particular speeds. Driving at the allowable speeds allows the driver to keep their car under control, with all the wheels on the road surface. On every road or highway, there is a maximum speed for which it is safe to drive depending on the driver's experience, type of vehicle, and road conditions.
Generally, there is a correlation between speeding and the probability of an accident. Particularly, speeding may increase the chances of a car accident in the following ways:
It increases the probability of losing control – Speeding drivers are more likely to lose control of their vehicle upon swerving in a bid to avoid oncoming traffic or barriers on the road. In most cases, this leads to a rollover accident or hitting an oncoming vehicle.
Less reaction time – The faster you drive, the more time and distance you'll need to completely stop your vehicle. If you spot a stalled vehicle or debris on the road while speeding, you may not react in time to stop, and you may end up in an accident.
Accidents involving speeding vehicles often result in the death of victims or more severe injuries such as neck and spine injuries and severe whiplash. It is also important to note that some safety features may not function as intended at high speeds. Safety belts and airbags may not always protect you from the impact of the accident if you were traveling too fast.
How Can I Prove That the Other Motorist Was Speeding When They Hit Me?
Proving that the other driver was speeding when they hit you isn't always straightforward. However, a speeding accident lawyer can help you with the investigation using the following methods:
Eye Witnesses: An eyewitness can help prove that the at-fault driver was speeding at the time of the accident. While their estimation of the speed may not be as accurate, a witness can tell the dangerous kind of speeding when they see it.
Physical Evidence: In the absence of an eyewitness, various physical evidence can be used to prove the driver was speeding. Skid marks on the road can easily imply speeding – all you need is the right professional like a traffic forensic expert to inspect the scene.
Road debris can also be flung loose in the event of an accident, and how far it is flecked off a vehicle could point experts in the right direction in proving that the driver was speeding. The extent of car damage can also be a sign of speeding. Greater damage on a car can easily tell the speed at which the car was hit.
Data from onboard electronic devices: Modern vehicles are fitted with electronic devices that record various types of data whenever the vehicle is in operation. Such data can be used to show that the other driver was speeding at the time of the accident.
Video from dash cameras: Some drivers use dash cams and recorders to record any occurrence while on the road. With such devices, you can easily show the speed of the other vehicle at the time of the accident.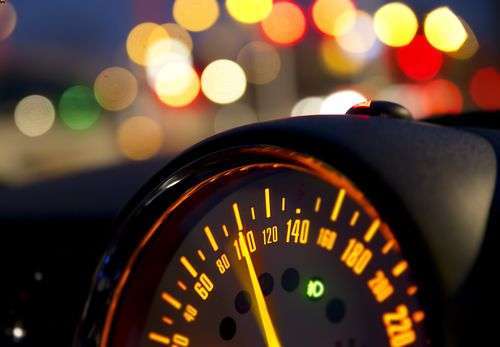 How Long Do I Have to Make A Speeding Car Accident Claim in Georgia?
In Georgia, speeding accident victims have two years from the date of the accident to file a claim against the at-fault party. Failure to observe these time limits, the victim almost always loses their right to seek compensation for their losses.
Why Do I Need A Lawyer?
Handling a speeding accident case alone may not be the best thing for you, regardless of the extent of your injuries or damage to your vehicle. Working with a lawyer can help you with the following:
Case Preparation
Your speeding accident lawyer will help you with the filing of your claim by providing all the necessary documents. To prepare a strong case, your lawyer will help you seek witness testimonies, medical reports, police reports, and other expert reports before filing your claim.
Settlement Negotiation
In some cases, the at-fault party's insurer may be willing to settle the claim out of court. Your lawyer will help you negotiate for the maximum possible payout that will cover all your losses. In case the insurance company makes an unsatisfactory offer, your lawyer will help you take the case to court.
Trial Preparation & Representation
After taking your case to trial, your Peachtree City speeding accident lawyer will present your case before a judge and make a strong argument to prove that you deserve compensation for your injuries. Given their experience with court processes and proceedings, you will be in a better position to receive compensation with a lawyer representing you.
How Much Will a Speeding Accident Lawyer Cost?
For your speeding accident case, you'll need a personal injury lawyer who specializes in speeding accidents. At The Weinstein Firm, we charge our clients on a contingency fee basis. This means that you don't pay anything upfront or before you receive a claim award or your case is closed.
After receiving your compensation, a percentage of the amount is used as legal fees. If you've been involved in a speeding accident in Peachtree City, Georgia, reach out to us to find out more about how our legal fees are structured.
Contact an Experienced Peachtree City Speeding Accident Lawyer
Speeding is one of the commonest causes of car accidents on Georgia roads. Particularly, speeding increases the chances of an accident since a driver loses control of their vehicle and also has less time to react in case they spot a barrier or oncoming traffic.
Speeding accidents often lead to death or severe injuries to the victims, and you have a right to seek compensation for losses if the accident was caused by a speeding driver. If you or a loved one have been injured in a speeding accident in Peachtree, Georgia, don't hesitate to seek legal help. Call us today at 770-HELP-NOW to speak to our car accident lawyers at The Weinstein Firm for a free case review.