Although most Newnan drivers respect other motor vehicles, pedestrians, and cyclists on the road, there are some drivers that don't show the same respect for people and property while operating their vehicles. Such drivers are considered reckless and are responsible for causing severe injuries to other people using the road. Reckless driving accidents are on the rise in Newnan. If you are injured in Newnan because of an accident caused by a reckless driver, you can claim compensation from the responsible party.
Even though a reckless driver is typically at fault for an accident, the insurance company will likely try to find reasons to deny your rightful claim. That is where you need an experienced Newnan reckless driving accident lawyer to handle your personal injury claim. A personal injury lawyer can collect the necessary evidence to prove your case and get your rightful compensation.
There are hundreds of personal injury law firms operating in Newnan Georgia. But all of these companies are not created the same. When you are looking for the best reckless driving accident law firm in Newnan GA, you don't have to look further than The Weinstein Firm. The Weinstein Firm is your trusted personal injury law firm to file your case and obtain maximum compensation on your behalf.
Our experienced Newnan car accident lawyers have handled hundreds of personal injury cases and won millions of dollars in compensation for their clients. Allow us to successfully pursue the justice you deserve. Call The Weinstein Firm right now at 770-HELP-NOW to get started with a free, no-obligation case review.
What Is Reckless Driving?
A driver commits the offense of reckless driving when he or she operates the vehicle in reckless disregard for the safety of other vehicles, cyclists, and pedestrians on the road. Reckless driving is considered a misdemeanor in Newnan GA. Such an offense will be punishable with a fine of $1,000 and a 12-month jail term or both. It can also result in 4 points being added to the driver's driving record. That is why you need to street clear of driving recklessly when you are behind the wheel. Adhere to all traffic rules and regulations to safeguard other vehicles, pedestrians, and cyclists using the road.
Can Reckless Driving Increase The Chances Of An Accident?
Yes. Reckless driving puts the lives of other people using the road in danger. A reckless driver is a person who doesn't adhere to traffic rules and regulations. They are more likely to cause serious accidents than other drivers using the road. Here are some of the most common ways a reckless driver could increase the chances of an accident:
Failure to obey traffic signals and signs
Tailgating other vehicles
Failure to signal
Driving under the influence of drugs and alcohol
Distracted driving
Faulty equipment
Speeding and drag racing
Illegal passing and lane changes
Road rage
What Damages Can You Get From A Car Accident In Georgia?
The amount and type of compensation you get may depend on the specifics of your case. You need to consult an experienced personal injury lawyer at The Weinstein Firm to evaluate your case and advise what type of damages you could claim. Here are some of the basic types of damages awarded in a reckless driving accident case in Newnan, GA:
Compensatory
Compensatory damages are awarded to compensate for physical injuries and emotional distress caused to the victim as a result of the accident. There are two basic types of compensatory damages: non-economic and economic.
Economic damages are awarded to compensate for physical injuries. They are easy to calculate and may include medical expenses, lost wages, and loss of companionship.
On the other hand, non-economic damages will compensate for the emotional distress suffered by the victim such as pain, mental distress, and suffering.
Punitive
In some cases, punitive damages are awarded by the courts depending on the severity of the accident and subsequent injuries to the victim. They are meant to punish the defendant for his/her reckless behavior.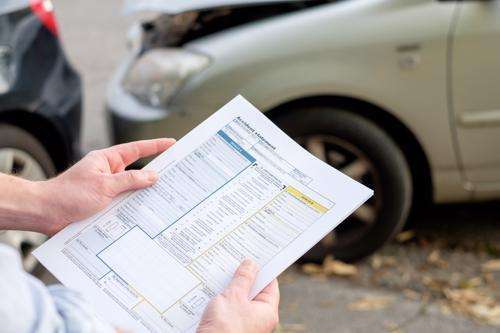 How Can I Prove The Other Driver Was Behaving Recklessly?
Your lawyer has experience in proving the negligence and recklessness of the at-fault party. They will investigate the accident, collect evidence, interview witnesses, and analyze the evidence gathered by law enforcement to build a strong case. The lawyer will collect evidence from dashboard cameras, highway cameras, and calibrate speedometers to prove the recklessness of the other driver. However, they also need to prove some important points to establish the negligence of the other driver:
The responsible party has a duty of care to protect other lives and property on the road while driving a vehicle
The other driver breached his/her duty
This breach resulted in your accident
You were injured due to the accident
How Long Do I Have To File A Personal Injury Claim In Newnan, Georgia?
You should file the lawsuit within 2 years of the accident. If not, Georgia's statute of limitations will come into effect.
Do You Need A Newnan Reckless Driving Lawyer?
Yes. An experienced lawyer at The Weinstein Firm can collect evidence by interviewing witnesses and experts in different fields to build a strong case for you. They will negotiate with the insurance provider to get your rightful dues. If the insurance company denies your claim for any reason, our team of lawyers is prepared to take your case to trial.
How Much Does A Reckless Driving Accident Lawyer Cost In Newnan?
Our lawyers don't charge money to handle your case. We work on a contingency fee where we charge you only after we win your case. No-win-no-fee.
Review Your Claim With Our Newnan Reckless Driving Accident Lawyers
When you have been injured in an auto accident in Newnan, GA due to the fault of a reckless driver, you should hire the best personal injury lawyer to handle your case. Call The Weinstein Firm right now at 770-HELP-NOW to handle your reckless driving accident lawsuit in Newnan, GA and obtain maximum compensation for your injuries.
Take advantage of our free consultation process to evaluate your case and know your rights.