Head-on collision accidents can cause severe and even life-threatening injuries to the occupants of both vehicles. It is hard to recover from a serious accident. It takes time and is expensive to recover both physically and emotionally from these injuries. It can even take you months or even years to completely recover.
Once you decide to file a head-on collision accident claim, it is now time to search for a car accident lawyer in Mt. Vernon, Georgia.
It is better to hire a lawyer. Why? Your Mount Vernon head-on collision lawyer will help file a personal injury lawsuit to help you and your family receive compensation for damages, including medical expenses, pain and suffering, property damage, and more.
Here at the Weinstein Firm, we have a dedicated team of head-on collision attorneys. Our lawyers have years of experience fighting for the rights of our clients. We are sure we will get the job done. We will provide you with personalized care and attention throughout the whole process. Contact us at 770-HELP-NOW to discuss your case now.
Drivers usually cause head-on collisions because of their negligence.
Here are the common causes of head-on collisions:
Driver Fatigue – Some drivers can drive for several hours without rest. For example, long-haul truckers spend more time on the road. If they do not stop to rest, they are prone to fatigue. Therefore, these drivers are more likely to cause head-on collisions since they can fall asleep at the wheel due to driver fatigue.
Distracted Driving – Texting, talking, or talking on mobile phones, drinking, eating, or talking to passengers can distract the driver. Drivers need to focus on the road to avoid hitting oncoming traffic. Drivers can lose their focus because of unnecessary distractions.
Driving Under the Influence (DUI) – Everyone knows the dangers of drinking and driving. However, intoxicated drivers cause most of the head-on collision accidents in Georgia. Alcohol impairs the reflexes of the driver and it makes it difficult for the driver to calculate distance and direction.
Faulty Traffic Signals – All drivers adhere to traffic signals on the road. That is why faulty traffic signals can cause head-on collisions. If the light is out, the drivers should stop and wait until it is safe to proceed. Drivers should never ignore traffic signals.
Poor Road Conditions – Faded divider lines, broken guardrails, inadequate lighting, and debris and potholes on the road can make the driver swerve into the oncoming traffic. It is better to drive carefully in poor road conditions.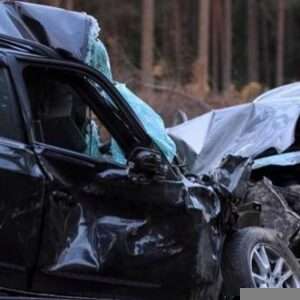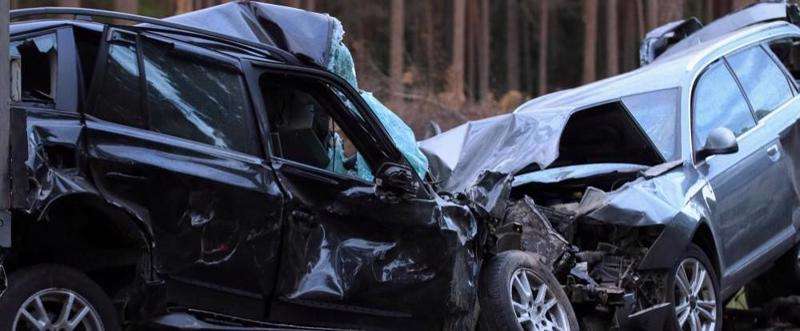 What Damages Can You Receive Through a Head-on Collision Claim in Georgia?
Once you establish fault, you must provide all the damages the other party is responsible for. It is difficult to calculate damages after a head-on collision accident. We highly recommend you hire a head-on collision accident lawyer to ensure you and your family get the compensation you are entitled to.
Here are the damages you can receive through a head-on collision in Georgia:
Medical Expenses – Head-on collision accidents can cause severe injuries. You may spend most of your time and money treating your injuries. The responsible driver will pay for your medical expenses. That is why you need to keep the receipts and medical reports. It is easy to calculate medical expenses.
Lost Wages – The injuries you sustained due to the head-on collision accident can make you lose your income. You can recover the income you lost and the income you may lose in the future. This is because you might never return to work after the accident.
Pain & Suffering – It is impossible to undo the accident and your injuries. However, the settlement can compensate you and your family members for the pain and suffering you endured. It is not easy to calculate the value of pain and suffering damages. You will need a lawyer to help you seek a fair settlement.
Future Treatment Expenses – It can take time to recover from some of the head-on collision accident injuries you sustained. Sometimes, you may need to seek medical treatment in the future, including future surgeries. You can recover compensation for future treatment expenses.
Loss of Future Enjoyment of Life – Once you recover from your injuries, you may not perform some of the activities you used to perform before the head-on collision accident. For instance, you may not be able to take part in some of your hobbies. You can recover damages for the activities you used to enjoy.
Why You Need an Attorney for a Head-on Collision Claim?
Once you recover medical attention, it is now time to seek compensation for your damages. It is better to consult a skilled Mount Vernon head-on collision lawyer. Your lawyer can help you prove fault, file a claim, and negotiate with insurers.
Here are reasons why you need an attorney for a head-on collision claim.
Fight Insurance Company – It is not easy to fight insurance companies on your own. Insurers do want to pay their claims. They will hire the best lawyers to ensure you do not get a settlement. It is better to hire an attorney to fight the insurance company on your behalf.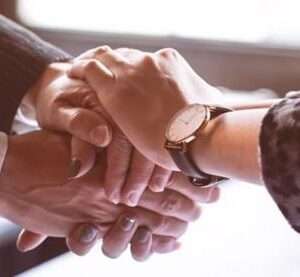 Determine the Value of Your Losses – Do not rely on insurance adjusters to give you the real value of your losses. Hire a lawyer to work with insurance adjusters to ensure you get the compensation your rightfully deserve. Your lawyer will protect your rights.
File a Lawsuit – The insurance company can refuse to settle out of court. You will need to take the case to the court. Do not do it alone. Your lawyer will file a lawsuit and represent you in the court of law. You are more likely to win your case when you have a lawyer by your side.
How Much Will an Attorney Cost?
Almost all head-on collision accident lawyers handle cases at no upfront cost to their clients. Therefore, you will not pay costs associated with the cause until your lawyer resolves your cases. If your lawyer makes a financial recovery for your losses, they charge you a portion of the settlement or jury verdict.
How Long Do You Have to File a Claim for a Head-on Collision in Georgia?
You have 2 years after a head-on collision to file a personal injury claim in Georgia. It is a good idea to get started immediately to avoid losing your compensation.
Contact Our Mount Vernon Head-on Collision Lawyers
The results of head-on collision accidents are usually catastrophic and even fatal. If you have been injured in a head-on collision accident, you can seek compensation for your losses. However, it is hard to recover the compensation you are entitled to because insurers do not like paying these compensations.
Hiring a top Georgia car accident law firm can save you lots of headaches and prevent you from making costly mistakes. Your lawyer will not let the insurance company pressure you to accept a settlement that will not cover all your expenses.
Looking for the best head-on collision accident lawyers in Mt. Vernon, Georgia? If so, contact the Weinstein Firm. We will answer any questions you may have. We are here to protect your rights and help you get the compensation you deserve.