A head-on collision accident occurs when the front of two motor vehicles such as cars, trucks, buses, and motorcycles hit each other in the opposite directions, as opposed to rear-end collision. While there are different kinds of car wrecks ranging from rear-end crashes to rollover accidents, head-on collisions lead the way in terms of fatalities.
It takes only a fraction of a millisecond for a head-on collision accident to occur… but the repercussions of the crash can last for a lifetime.
Suppose you or a loved one have suffered an injury as a passenger, driving a car, or even as a pedestrian in a head-on collision accident in Georgia.
In that case, you may be entitled to compensation and a Milledgeville head-on collision lawyer can help you obtain it.
The Weinstein Firm is the premier personal injury law firm serving clients in Milledgeville and throughout Georgia. Our skilled car accident attorneys have a ton of experience working on claims involving head-on collisions. Learn how to gain full compensation for your losses and injuries by consulting with the Milledgeville head-on collision lawyer from The Weinstein Firm.
Call us at 770-HELP-NOW for your free case review today.
Common Causes of Head-on Collisions
In Milledgeville, GA, and throughout the country, there are many reasons why head-on crashes occur. Whether it's on a rural road or a major freeway, these crashes often happen when one vehicle goes over a centerline and hits an oncoming motorist or when a motorist pursues traveling in the wrong direction while driving down the road.
While a high-speed head-on collision on a highway can lead to catastrophic injuries and fatalities, crashes at slow speeds can also have devastating repercussions.
The more common reasons head-on collision accidents occur include:
Distracted Driving
One of the leading causes of head-on crashes is distracted driving. Distracted driving can take many forms, ranging from texting to dialing to texting to using GPS devices.
Driver Fatigue
18-wheeler truckers, employees who work long hours, other sleep-deprived motorists, or senior citizens are prone to fatigue, which equals diminished reflexes, and are more likely to fall asleep while driving.
DUI (Driving Under The Influence)
Even though people are well aware of the perils of driving while intoxicated, DUI among the leading causes of head-on crashes.
Collateral Accidents
In an incident involving multiple vehicles, vehicles can bounce off each other, sending one or more cars into the opposite lane of oncoming traffic.
Poor Road Conditions
Missing, damages, or hidden road signs, debris or potholes on the road, and other poor road conditions can contribute to a head-on collision.
Speeding
Speeding can lead to reduced reaction time, and the result can be a tragic head-on crash.
Faulty Vehicle Parts
Faulty parts such as an unexpected tire blowout on the road can cause a head-on collision.
Reckless Driving
Careless driving is a frequent cause of head-on collisions.
Whatever the cause for your head-on collision accident, your ability to recover compensation will often rely heavily on proving the other driver's negligence. To ensure you recover the full compensation you are owed, contact a trusted head-on collision lawyer at The Weinstein Firm.
Damages You Can Receive Through A Head-on Collision Claim In Georgia
Should you try to pursue financial compensation for injuries after a head-on collision in Georgia, you will want to work closely with an experienced personal injury lawyer to ensure you've got everything you're owed.
Regardless of who was at fault for the head-on crash, as long as you got hurt and the injury was caused in part or in full by the other driver's carelessness, there are valid grounds for a claim. When involved in a car accident in Georgia, there are several damages you can claim, including:
Past and future medical expenses
Loss of wages – past and future
Property damage
Out-of-pocket expenses such as travel-related costs
Past and future costs for a career
Punitive damages
The amount of compensation you get from your head-on collision accident will vary and is dependent on many factors specific to your case. Talk to our Milledgeville car accident lawyers to better understand recoverable damages and how much your head-on collision accident is worth.
Why You Need An Attorney For A Head-on Collision Claim?
Head-on collision accident cases are complex, especially those involving collateral crashes. If you have suffered physical injury, anxiety, or stress due to a head-on collision, seek advice from our Milledgeville car accident lawyers immediately as there are time limits in which your claim must be filed. When you work with our lawyers, you get the whole package, which includes (but not limited to):
Investigating your case
Establishing the other driver's negligence or carelessness
Preparing your cases and filing your claim
Handling settlement negotiations with insurance companies
Trial representation
From the initial free consultation to negotiating with insurance companies to fighting for you in court, our persona injury lawyers will take full control of your case. This approach allows you to focus on your recovery while we handle insurers, authorities, and the other party's lawyers.
How Much Will A Milledgeville Head-On Collision Accident Attorney Cost?
Some people assume that hiring expert legal services equals hefty fees. This is not the case.
Working with our law firm will cost you nothing unless we win. We work on a contingency fee basis for car accident cases. A contingency fee agreement basically translates to a no-win-no-fee agreement – you don't pay any out-of-pocket fees or legal fees unless we win your case.
How Long Do You Have to File A Claim For A Head-on Collision In Georgia?
The statute of limitations for head-on collision accidents and all types of car crashes is found in section 9-3-33 of the Georgia Code. A lawsuit for persona injuries resulting from a car crash must be filed within two years of the accident or discovery of the injury.
When head-on collision injuries cause an accident victim's death, the time limit for filing a claim is two years.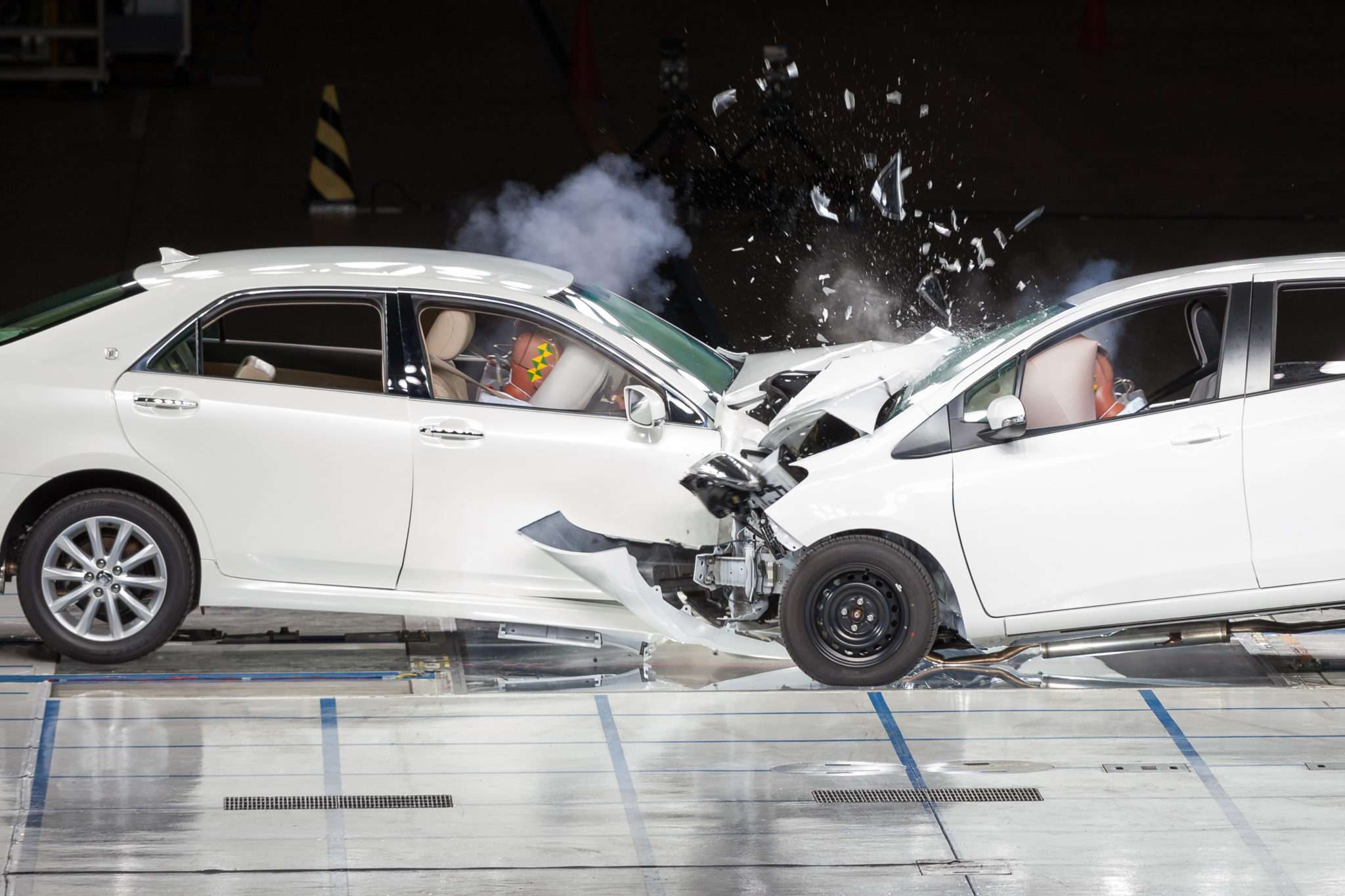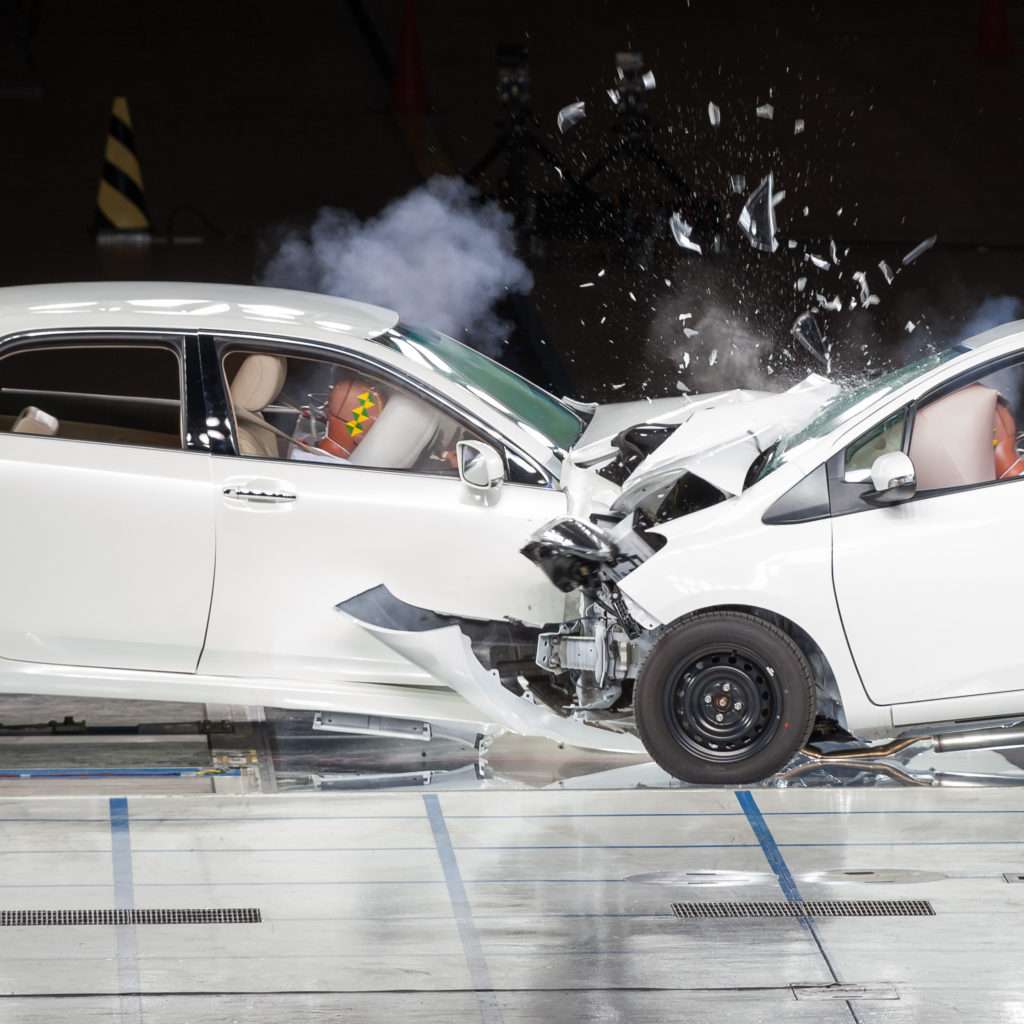 Call The Weinstein Firm Today to Speak With a Head-On Collision Lawyer Near You
Don't continue to suffer. If you have been hurt in a head-on collision accident, we can help. When you're dealing with unbearable pain, loss of income, and other losses and damages after an accident, it's crucial you speak to a car accident lawyer as soon as possible. This ensures you hold the negligent party responsible for negligence and receive the compensation you're owed.
Call the Milledgeville head-on collision lawyers at The Weinstein Firm today at 770-HELP-NOW to determine the best course of action for your personal injury claim. We will be in your corner every step of the legal process.