Head-on collisions are some of the most dangerous types of car crashes due to the speed of the traveling vehicles before the crash. When two vehicles collide head-to-head, catastrophic and often fatal injuries occur. Sadly, head-on crashes account for less than five percent of all car accidents, yet, they cause over 10% of all auto accident fatalities.
The Metter head-on collision lawyers at The Weinstein Firm understand the confusion, pain, and financial worries that head-on collision accident victims experience in the days and weeks after a crash. We can help with your concerns and allow you the time and peace of mind to focus on your recovery.
Call our car accident lawyers at 770-HELP-NOW to discuss your legal options with a free consultation.
Common Causes Of Head-on Collisions
Auto accidents – whichever form they take – are not easy to deal with, especially when that crash is a nose-to-nose accident. Some of the leading causes of head-on collision accidents include:
Distracted Driving
A head-on crash can happen for various reasons, but distracted driving continues to be the leading cause. When a motorist is behind the wheel, they should be focusing on what's in front of them, around them, and the driving conditions. Taking your eyes off the road, even for a split second, or trying to multi-task can have monumental consequences.
Drunk Driving
Too many individuals still think they are "completely OK to drive" when they've had a few too many drinks. Alcohol and other drugs cause impaired judgment and delays in reaction. Driving while under the influence is a significant problem in Georgia; the numbers are higher than the national average.
Speeding
Speeding or traveling too fast for road and weather conditions, e.g., going 70 in a 75mph zone even though the road is sleek because of ice. Speeding is incredibly dangerous, especially in head-on crashes. Speeding increase the time and distance you need to stop, and it can increase the impact force of a head-on collision.
Faulty Vehicle Parts
While rare, an unexpected mechanical failure, such as a faulty steering wheel or tire blowout, can cause an inability to maintain lane control leading to a head-on collision.
Driver Fatigue
For many Georgia residents, life is busy and sometimes stressful – and this can cause driver fatigue leading to accidental falling asleep behind the wheel. Some drivers, such as truckers, just don't get enough sleep before hitting the road; others overwork driving big rig trucks for long hours. A tired driver has slower reaction times and lacks the capacity to pay attention to the road.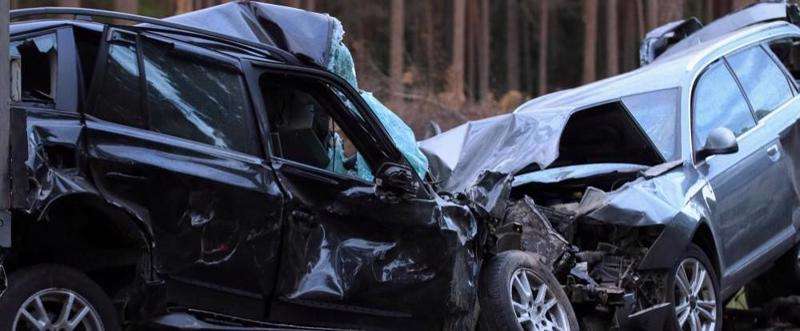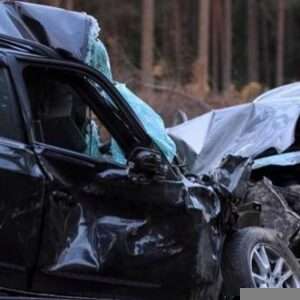 Poor Road Conditions
Sometimes, hidden or damages traffic signs, or even potholes and other poor road conditions can lead to a head-on crash.
Weather Conditions
Heavy rain, wet and icy roads commonly cause cars to veer into the wrong lane causing head-on crashes. Bad weather can cause a vehicle to react in a way it usually wouldn't, which leads to a chain reaction when the driver is not ready for the vehicle to behave unpredictably.
Reckless Driving
Failing to come to a stop at intersections or intentionally driving on the wrong lane can result in a head-on accident. In either case, reckless driving – the wanton disregard for safety – can lead to a fatal head-on crash.
Damages You Can Receive Through A Head-on Collision Claim In Georgia
Head-on crashes often result in life-changing injuries. Some of the common injuries are:
Traumatic brain injuries
Broken bones
Burns
Spinal cord injuries
PTSD
Death
At The Weinstein Firm, we understand how deeply these injuries can affect your life. You may be facing lost time at work, expensive medical treatment, and other burdens. Our head-on collision lawyers will pursue all compensation owed to you. This compensation may include:
Current and future medical expenses
Lost wages
Vehicle repair costs
Disfigurement
Loss of future earning capacity/Diminished earning capacity
Mental anguish
Pain and suffering
If the at-fault driver's behavior was particularly egregious, our team might file for punitive damages on your behalf as well.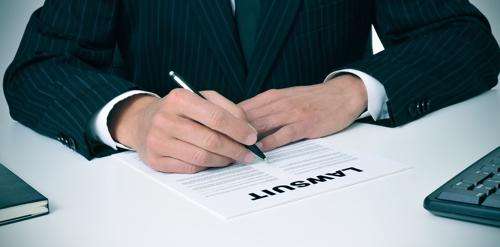 How Can A Metter Head-On Collision Lawyer Help?
There are many benefits to hiring an experienced head-on collision accident lawyer from The Weinstein Firm. Our team tackles these kinds of auto accidents all the time and knows exactly how to investigate, collect evidence, and help you establish liability and prove your injuries resulted from negligence.
We will help with:
Case investigation and preparations
Litigation
And every legal aspect of your claim!
How Much Will A Metter, GA Head-on Collision Attorney Cost?
Our Metter head-on collision lawyers work on a contingency fee basis. Your lawyer receives a percentage of the compensation. No recovery means no fees.
There are no upfront fees, and unless we win, our lawyers are not paid. We are prepared to take care of every step of your car accident claim on your behalf. This includes preserving evidence, establishing fault, calculating damages, and fighting for you in court.
What Are The Time Limits For Filing A Claim For A Head-on Collision In Georgia?
Any personal injury lawsuit stemming from an auto accident, including head-on collisions, must be filed within the Georgia statute of limitations. The statute of limitations or time limit for head-on crashes in Georgia is two years.
Don't delay; get in touch with a reputable head-on collision accident attorney to lodge your claim on time. Time is of the essence, literally!
Call The Weinstein Firm Today
A head-on crash is when two motor vehicles – car, truck, bus, or a motorcycle – collide nose-to-nose. Typically, these types of crashes happen because one motorist is not driving in the direction of travel; however, they are also common in intersections.
If you got hurt in a head-on collision in Metter or anywhere in Georgia, or regardless of the cause of your auto accident, the experienced and compassionate legal team at The Weinstein Firm is ready to help. While you prioritize your recovery, you can rest assured that your claim will be in capable hands.
Call us now at 770-HELP-NOW for a free consultation and learn more about how our Metter personal injury lawyers can help with your auto accident case.