If you've been hurt in any type of accident in Loganville, GA, then you may be able to recover all costs such as hospital bills and compensation for pain and suffering. If it wasn't your fault then you have rights.
Accident victims don't realize that they could qualify for a financial recovery until it's too late, and end up with medical bills in the thousands or hundreds of thousands of dollars. Don't fall into this snare. A Personal Injury Lawyer near Loganville at the Weinstein Firm can help.
Our law firm has a team of the best personal injury lawyers in Georgia and in the city of Loganville. We have been helping injury victims for more than 20 years. We'll sit down with you to get a complimentary consultation to discuss your case when you contact us. We can recommend a plan of action, answer your questions and help you know your choices. Let us show you what we could do for you.
Call our injury law firm near Loganville, Georgia at 770-HELP-NOW and get your FREE consultation.
What Should I Do If I'm Injured Due to the Actions of Another?
Taking any type of action following an accident or injury can be intimidating. We work with individuals who live with pain, frustration, and worry about their future. Often they aren't sure when or if they will recover from their injury. Do not forget that you can get help if that applies to you. Your bills don't need to overwhelm you, and it doesn't have to be hard to improve your future.
There are two things you should do to find a financial recovery for the injury. Talk to a personal injury lawyer near Loganville. There is no substitute for a professional opinion. The insurance companies can do everything possible to prevent paying you, plus they have an army of lawyers. The odds are evened by obtaining a fantastic attorney on your side.
Do not sign whatever the insurance company gives you. Some insurance companies will use tactics to attempt to get you to give your rights up. Often they can send you fast money when you need it most, even if the sum isn't enough to pay your bills at all, or delay processing your claim in any way, to make you desperate by the time they make you an offer. Never sign anything until you've spoken to a lawyer.
How Do You Prove Fault in an Injury Case?
Often accidents that look like accidents will be eligible for recovery. But we frequently see clients who wrongly blame themselves, or who think it was just luck or chance. It's normal to feel this way, but that is how a crash is defined by the legislation. Most accidents can be avoided, and many can be covered by an insurance policy.
What Is Negligence?
Under the law, personal injury cases revolve around the notion of negligence. Negligence only means that somebody acted carelessly or inattentively and that you never would have gotten hurt if they had been more cautious.
Examples of neglect include:
A store owner doesn't make certain her employees clean up spills quickly.
A driver merges into your lane without even using their signal.
A building without a handrail on a staircase.
No one in these cases meant to cause any injury. But that doesn't matter. They failed to take precautions to protect the individuals. The law states that when this negligence leads to an injury, the victim has the right to recover their costs.
Some kinds of accidents that can lead to a successful personal injury claim include:
A car hitting a pedestrian
Slipping and falling
Being attacked by another individual
Elder abuse or nursing home neglect
Injuries caused by a product that was faulty
Misfilled prescription
Medical malpractice
These are not the sorts of mishaps where you've got a right to your recovery. The best way to know if you've got a circumstance would be to talk to an experienced injury lawyer.
Get the compensation
you deserve $$$
Schedule a free initial consultation. We will provide sound legal advice without judgement. Contact us today at 770-HELP-NOW
Will I Need to Go to Court for a Personal Injury Claim?
This isn't common, although it depends on your situation. Most personal injury cases never go to trial. Rather, they're settled out of court. This is our goal. When we accept your case, we launch an investigation and collect as much proof as we can, so we are able to demonstrate to the insurance provider exactly what occurred, and all the prices you face, so we can construct a solid case.
Often times this alone will convince them to make you a financial offer that is sizable. But sometimes they won't budge. We'll give you the option of whether to proceed to the local courts or not, Should this happen in your case, a recommendation will be made by us based on strong we believe your situation is. We'll manage everything for you should you go to court.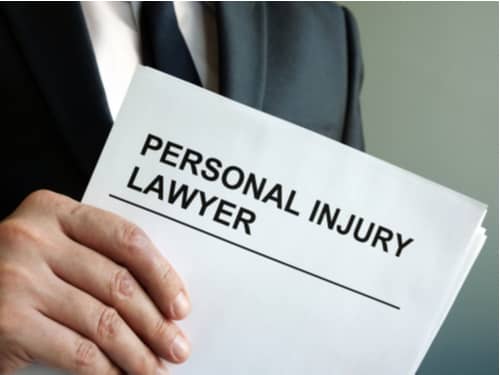 How Much Will a Personal Injury Lawyer Near Loganville Cost?
At The Weinstein Firm, we offer a free consultation where you can talk to a lawyer and you pay nothing unless we win money for you. We offer a payment structure that is very simple. You pay us nothing out of pocket. We only get paid if we win you a financial recovery. We do this to ensure your option to hire legal counsel is completely risk-free.
Much Time Do I Have to Submit an Accident Case in Loganville?
Not a lot. Loganville, Georgia follows deadlines called statutes of limitations, set at the state level. The exact deadline depends upon the nature of your case. In some cases, you have weeks from the date of your accident, although you may have up to two years. If you miss the deadline, you might lose your chance to recover cash.
Speak to a Personal Injury Lawyer Near Loganville for a Free Case Review
The Weinstein Firm always takes the side of the accident victim even if the insurance company is big and powerful. Let us help you. We help you make an educated, no-obligation choice and will give a free consultation to you. Call us at 770-HELP-NOW or contact us online today to schedule your free consultation.