Millions of car accidents occur each year in the United States. So even if you drive carefully, there's a risk you'll be involved in an automobile collision. When this happens, you may be liable for compensation. A car accident attorney in Atlanta can help you determine if you have a claim. However, most injury victims don't think it is worth it to hire a car accident lawyer. 
This article discusses whether or not you should get legal representation after a car accident.
What Will a Car Accident Attorney in Atlanta Do for You?
Suppose you or a loved one were in a car accident caused by another driver. You might wonder, 'is hiring a car accident lawyer genuinely worth it?' Yes, hiring an attorney is advantageous in most situations if you were injured in the crash. 
There are occasions when hiring a lawyer is beneficial, and other times when trying to go through the process alone puts you at a significant disadvantage. Sometimes, in minor accidents, you might not need a lawyer. 
It all depends on the accident's circumstances, like your injuries, the damage to your vehicle, and who was negligent. Below are some advantages of hiring a car accident lawyer.
 

A Lawyer Have an In-Depth Knowledge of the Law
It's almost certain that you are unaware of all relevant laws in your case. An experienced car accident lawyer can determine which laws apply to your case and provide a complete understanding of those laws and how the local court system would interpret them. 
This saves you time researching when you should be concentrating on your recovery. However, if you decide to represent yourself, be prepared for many paperwork and complicated rules that will take up your time. 
You'll need to figure out what to file, structure, how to cite legal precedence, and what evidence is admissible, among other things. It's demanding, and you don't have so much time. Therefore, hire a good lawyer with extensive legal knowledge to help you navigate a complicated lawsuit.
Knowledge of All Potential Damages
It's not enough to know how to deal with the aftermath of an automobile accident. When filing an insurance claim or a personal injury lawsuit, it's also essential to know your rights, the degree of your damages, and what constitutes a fair amount of compensation.
You will almost certainly be entitled to compensation for property damage, medical expenses, pain and suffering, and disfigurement. In addition, if you are incapacitated, you may be entitled to lost wages from the job you can no longer do and compensation for your family's loss of companionship. A skilled car accident lawyer in Atlanta knows how to get maximum compensation.
Obtaining Proof to Back Up Your Accident Claim
Your vehicle accident case will only succeed if you have evidence to back up your claims. Your car accident lawyer will investigate the accident thoroughly and gather evidence to link your injuries to the incident. The evidence gathered will be used to establish your claim and assist you in receiving compensation.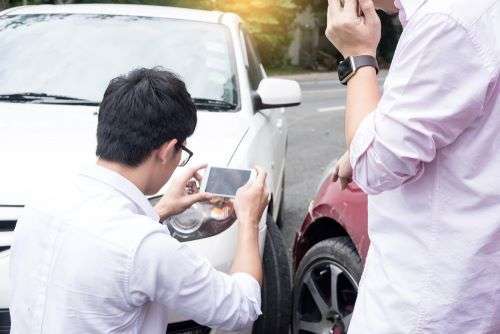 Hiring an Attorney Assists You in Concentrating on Your Recovery
Instead of burdening yourself with research and other legal processes, you can focus on healing by hiring a personal injury lawyer. For example, car accidents can result in severe physical injuries, emotional anguish, or post-traumatic stress, making it difficult to follow up on personal injury claims. When you engage a car accident lawyer, they will handle every part of your case, including any complications that may occur, allowing you to focus on your health.
If you represent yourself, your insurer will not hesitate to use their negotiation experience and knowledge to persuade you to accept a considerably lower offer than you are entitled to. Lawyers are aware of this and will assist you in determining the amount you are entitled to based on your injuries and any future treatment needs. 
A vehicle accident attorney recognizes when offers are too low and can negotiate for a higher settlement. If your claim is refused, an attorney will file an appeal. 
If all attempts to settle the case fail, your car accident lawyer may be entitled to proceed to trial. The threat of going to trial may encourage the insurance company to make a fair settlement offer, as litigation can be costly and time-consuming. If your case goes to court, significant legal research will be required to persuade the court and jury to be on your side. 
Another advantage of working with a lawyer is that the attorney will handle your case without you spending anything out of pocket. Several personal injury law firms offer free consultations and work on a contingency fee basis, which means they don't charge clients anything until they get paid.
When You Don't Need an Attorney After a Car Accident
It is not always necessary to hire a car accident lawyer. If any of these scenarios apply to you, you may not need the assistance of a legal team.
If your vehicle accident resulted in no injuries, you might not need to file a personal injury claim or retain the services of a personal injury lawyer. Although uncommon, it does happen occasionally.
However, it would be best to double-check that you were not injured in the collision. Remember that some injuries take longer to manifest. So, to rule out internal injuries, get medical advice.
You Received a Fair Settlement Offer
You may not need to engage a vehicle accident lawyer if the insurance company offers you a fair payout that covers your expenses. However, it would help if you were confident that the amount you receive is sufficient to pay your costs.
Therefore, before agreeing to the settlement, consider all of your damages. If you have a lot of expenses, you'll require more money. In such a situation, it's best to make an appointment with a vehicle accident lawyer who can advise you on what's reasonable. 
Get Legal Representation From a Car Accident Lawyer in Atlanta, Georgia
It is always a brilliant idea to consult a car accident lawyer if you or your loved one sustained injuries in an accident in Atlanta. However, some people are hesitant to hire a lawyer, and this is understandable. People lose getting maximum compensation when they think they can manage their claims independently. Don't be that individual. 
At The Weinstein Firm, our attorneys are prepared to handle all parts of your claim, including settlement talks and litigation. Therefore, contact our personal injury attorneys in Georgia today to discuss your case. The initial consultation is free, and we do not charge upfront fees.