If you or somebody close to you has been the victim of a distracted driving accident, you should think about contacting the Fort Stewart car accident lawyers at The Weinstein Firm.  Speak to a Fort Stewart distracted driving accident lawyer for a complimentary consultation service and case review. Call us TODAY at 770-HELP-NOW!
There's nothing as devastating or disconcerting as being the victim of a car accident, especially when the said accident is a result of negligent behavior. Texting or talking on the phone, talking to other passengers in your car, drinking and eating are all distractions that take away your eyes from the road.
Distracted driving significantly increases the likelihood of a car crash, which endangers the lives of pedestrians, passengers, people in other cars, the driver, and can result in significant property damage. This is why Georgia has stringent laws regarding distracted driving cases.
What is Distracted Driving?
Distracted driving is any non-driving action that diverts concentration from driving. The said activity takes away the attentiveness of the driver from the road and increases the chances of an accident. Types of Distracted Driving include:
Visual: These distractions involve the eyes of the driver. They divert the driver's eyes from the road.
Manual: These distractions entail the driver operating something else other than the steering wheel.
Cognitive: These distractions cause the driver's mind to think about something else while they are still driving.
All the aforementioned distractions are dangerous, and at times may occur at the same time increasing the chances of a car crash. One such instance is texting and driving. The said driver will manually operate the phone, cognitively conjure a text message, and visually look at the phone as they send the text.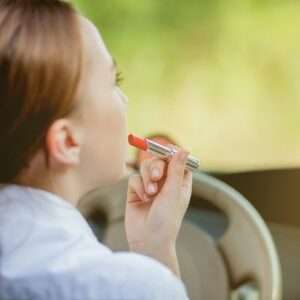 Laws Regarding Distracted Driving in Georgia
The state of Georgia is among the top states that have taken authoritarian proceedings against distracted driving. The state of Georgia passed a new law on 1st July 2018 (Hands-Free Georgia Act) with new stipulations concerning the usage of telecommunications gadgets behind the wheel.
The Act states that while operating a car on Georgia's roads, motorists aren't expected to:
Send, write, or read any emails or text messages on a wireless telecommunication appliance or lone electric device. But this isn't applicable when the gadget is being used for navigation purposes or voice-based messages that are converted into text automatically.
Manually support or hold a lone electric appliance or wireless communication gadget with any body part. This does not include headphones, earpieces, or gadgets worn on the wrist.
Look at videos on a lone electric device or wireless communication gadget, other than navigation-related information.
Record or broadcast videos using the same device. But this isn't applicable to devices intended to constantly record outside or within the car.
If you are not in compliance with the aforementioned regulations, if it's the first offense, you will be charged a misdemeanor fine of $50, the second offense will be $100, and for the third and succeeding offenses, the charge will be $150.
What Damages Can Victims Get From A Distracted Driving Accident Claim in Georgia?
The damages victims can claim from a distracted driving accident is dependent on the severity and nature of the crash. Here are some of the damages you can be awarded in Georgia:
Economic Damages
These types of damages encompass losses that have monetary value and will include things like lost wages, loss of earning capacity, funeral expenses, and medical bills.
Non-Economic Damages
These damages encompass losses that are intangible and non-monetary in nature. They include pain and suffering, loss of consortium, emotional trauma, etc.
Punitive Damages
These damages aren't automatically awarded in car accident cases. They will be awarded when the plaintiff can definitively prove that the at-fault party acted negligently or recklessly without taking into account the welfare of others on the road. They are meant to act as a warning to other motorists and also punish the defendant.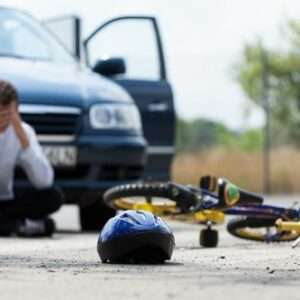 How Long do I Have to File a Claim in Georgia?
In Georgia, the statute of limitation governing auto accidents, which includes distracted driving accidents, is two years following the accident date. If you don't file your claim within these two years, your case will be considered void. As such, it will be in your best interest to enlist the services of an experienced Weinstein Fort Stewart distracted driving accident lawyer as soon as you can.
Why do I Need a Distracted Driving Accident Lawyer?
If you or someone close to you has been the victim of a distracted driving accident, getting professional legal representation is crucial if you are to recover maximum compensation. Proving the at-fault party was distracted in the moments leading to the crash can be difficult, particularly when you've sustained serious injuries, and don't know where to start the legal proceedings. Our Weinstein Fort Stewart distracted driving attorneys can help by:
Conducting A Thorough Investigation
A Fort Stewart distracted driving accident lawyer will do a comprehensive investigation of the accident and the moments leading to it. They will review witness statements, police reports, medical records and hire experts to assess the accident scene. All of these will help build a solid case.
File The Claim
We will ensure that we have filed your distracted driving accident claim within Georgia's statute of limitation, thus enabling you to concentrate on recuperating.
Deal With The Negotiations
We know all the tactics insurance companies use to lowball you out of your deserved settlement. We are well equipped at negotiating a fair cash settlement for damages suffered.
Litigation
If negotiations collapse, our distracted driving accident lawyer is more than ready to proceed to trial. We build an airtight case from the start in the anticipation of this eventuality. We will use our knowledge and experience of the legal system to aggressively fight for your reimbursement.
Contact a Weinstein Fort Stewart Distracted Driving Accident Lawyer NOW!
Every road user has the mandate to exercise safety while behind the wheel and should steer away from behaviors that may endanger the lives of others. If you or somebody close to you has suffered losses or injuries as a result of distracted driving, you may be entitled to recompense.
Get in touch with The Weinstein Firm to speak to a  Fort Stewart distracted driving lawyer to hold the at-fault party accountable. Call us TODAY at 770-HELP-NOW to get a non-obligatory consultation and case review!