Every year, thousands of pedestrians are hit on Georgia roads. They sustain severe injuries due to the reckless actions of other parties. Pedestrian accidents can have long-lasting impacts. They may require lengthy recovery periods as well as physical therapy.  It is crucial you have an experience Dublin pedestrian accident lawyer representing you.
In busy cities like Dublin, GA, some pedestrian accidents are caused by the reckless, negligent, malicious, or careless actions of drivers. Such actions put the lives of Dublin pedestrians at risk. If you've suffered severe injuries due to the negligent driving behaviors of another party, you may be eligible for compensation.
Contact The Weinstein Firm today at (770) HELP-NOW to fully understand your legal rights. An experienced Dublin personal injury lawyer will offer you immediate legal assistance. We can help you recover your damages. Get started now for a free case review.
[toc]
What are the Main Causes of Pedestrian Accidents
Yearly, many pedestrians are hit by motor vehicles all over Georgia. These accidents leave pedestrians nursing severe injuries. Regrettably, most of these injuries and deaths can be avoided if all road users exercise caution. Everyone needs to play their part and observe the law,
All motorists in Dublin, GA, should follow traffic rules. This also applies to pedestrians. Drivers should operate their motor vehicles with reasonable care while driving in Dublin. Pedestrian accidents usually happen as pedestrians are walking on the sidewalks or crossing the road. Here are some of the reasons why Dublin pedestrian accidents happen:
Failure to Yield Right of Way
When a pedestrian has the right of way, motorists should wait. For instance, if a traffic signal allows a pedestrian to cross the road, a motorist must wait for the pedestrian to cross. Failure to yield happens when a pedestrian or driver violates the other party's right of way.
Speeding
Pedestrian accidents that happen at high speeds can have far-reaching consequences. Speeding makes it hard for drivers to react in time in the event of a hazard. Drivers shouldn't speed in busy streets, during traffic congestions, or in bad weather. This puts the lives of pedestrians in jeopardy.
Driving Under the Influence
Substance abuse is dangerous for motorists as well as passengers. Many car accidents happen during the weekend. This is mainly associated with driving under the influence of drugs and alcohol. Your ability to operate any machinery is impaired once you consume alcohol. Intoxicated drivers have poor vision and slow reaction times.
Poor Lighting
Poor visibility can also cause pedestrian accidents in Dublin. Poor weather conditions, faulty headlights, hazards on the road, dark clothing, and bright lights in the pedestrian's sight can affect visibility. If there is poor lighting, motorists should exercise caution and drive slowly.
Distracted Driving
Talking or texting while driving is risky. Changing the playlist while driving puts other road users at risk. Pedestrians who are using their phones or playing loud music on their headphones also risk causing accidents. Drivers shouldn't use their phones while on the road. This can lead to distracted driving accidents in Georgia.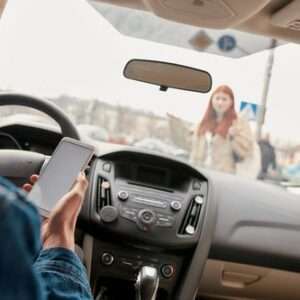 What Should I do After a Pedestrian Accident?
Accidents happen. It is imperative to know what to do after a pedestrian accident. If you have been involved in an accident, remain calm. Do not panic. Follow these steps in the event of a pedestrian accident in Dublin, GA:
Seek medical assistance immediately
Never ignore seeking medical attention. You may have serious internal injuries.
Document your injuries
Take videos and photos of your injuries after the accident. This can help prove the severity of your injuries.
Call the police
Reach out to the police after your crash. Law enforcement officers will conduct investigations to determine liability. This can help build your Dublin pedestrian accident case.
Do not discuss fault on the scene or to the motorist's insurance company
Never talk about the specifics of the incident to other parties apart from your Dublin pedestrian accident lawyer and the police. Most importantly, don't admit fault.
Contact your insurance company
Make sure you notify your insurer about the crash. Insurance companies may deny your claim if you fail to report the crash early enough.
Seek professional legal assistance
Always consider calling an attorney after an accident. Insurance adjusters may lure you into accepting a lowball settlement immediately after your collision. The Weinstein Firm can protect your rights. Let our legal team examine the extent of your injuries and determine the worth of your case. Our seasoned Dublin pedestrian accident lawyers are ready to deal with insurance companies on your behalf.
How Do You Determine Liability or Fault in a Pedestrian Accident in Georgia?
Determining liability isn't straightforward. You require the legal help of an experienced personal injury lawyer in Dublin to prove fault. At The Weinstein Firm, our legal team will prove liability in your personal injury case using these four elements:
Duty of Care
It is the legal obligation of drivers in Georgia to observe all traffic laws. Drivers should exercise reasonable care while on Dublin roads. They should maintain safe distances, observe speed limits, and give the right of way to other road users when required.
Breach of Duty
If a driver disregards their duty of care, this is considered a breach. A driver who runs a red light fails to yield way, tests while driving, or speeds breaches their duty of care. Drivers should at all times pay attention to the road.
Causation
The Weinstein Firm will conduct a comprehensive investigation into your pedestrian accident claim in Dublin, GA. We will establish that the defendant's reckless actions are directly associated with your injuries. For instance, a reckless driver who runs a red light may inflict severe injuries on your body. Our legal team will prove that your injuries were a result of the driver's recklessness.
Damages
Always keep your medical records after hospital visits. They can help prove the extent of your damages. Our Dublin personal injury lawyers are ready to show the judge and jury that the defendant's actions caused harm. We will prove you suffered damages from the collision. These damages may include losses such as property damage and medical expenses.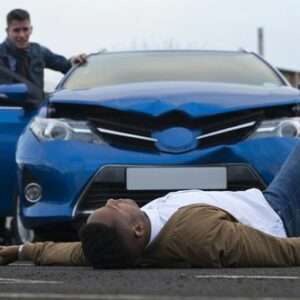 Benefits of Hiring a Pedestrian Accident Lawyer?
Always consider hiring a reputable pedestrian accident lawyer in Dublin after a pedestrian accident. The Weinstein Firm can fight for your rights and interests. Our legal team will go through the facts of your case to establish the at-fault party. Here's how our attorneys can help you:
Case Preparation
The Weinstein Firm will review your case and offer you the best legal options. We will help you understand your rights and responsibilities. Our lawyers will gather evidence, including eyewitness statements, video surveillance, police reports, medical records, and pictures taken at the scene. We will comprehensively analyze this data to find fault.
Settlement Negotiations
Insurance companies will always try to deny or limit your claim. Don't put the fate of your claim in an insurance adjuster. The Weinstein Firm can deal with insurance companies to ensure you get the compensation you deserve. We won't accept any lowball offers. Our legal team will aggressively negotiate to recover maximum compensation.
Trial Preparation & Representation
We are ready to take on any insurer in court. Our only interest is for you to get the justice you deserve. We won't let any negligent drivers get away. Our lawyers are prepared to call expert witnesses to the stand to prove the defendant's fault. We will prove that any reasonable person would have acted differently in a similar situation.
What is the Statute of Limitations for Filing a Pedestrian Injury Claim in Georgia?
You have two years to file a pedestrian accident claim in Dublin, GA. This time limit starts from the date of the crash. If you don't file your claim within this period, you lose your right to seek financial compensation. For property damage, you have four years to file a claim.
How Much Will a Pedestrian Accident Lawyer Cost?
At The Weinstein Firm, you don't have to pay any fees to hire us. It is entirely free. Our reputable law firm in Dublin doesn't charge any upfront fees to represent our pedestrian accident clients. We operate on a contingency fee basis. You only pay The Weinstein Firm a percentage of your final settlement. This arrangement comes in handy since you don't incur any out-of-pocket expenses for the best legal counsel in Dublin, GA.
Get Started Now For A Free No-Obligation Review
Accidents involving vehicles can result in severe spinal cord injuries, broken bones, and traumatic brain injuries. Collisions can even cause fatalities. Most of the time, we consider motorists and passengers more vulnerable to accidents. Pedestrians are also road users who could suffer severe injuries in the event of a crash.
If a reckless driver has hit you, you may be entitled to compensation. The Weinstein Firm can help you get the justice you deserve. We will negotiate with insurance companies to make sure you recover maximum compensation for your injuries. Our experienced Dublin pedestrian accident lawyers will establish liability and build a strong case against the defendant.
Call The Weinstein Firm today to speak to a reliable pedestrian accident lawyer in Dublin, GA. We offer free consultative services to all our clients. Our legal team has been dealing with insurance companies for years. We won't rest until you get the compensation worth your damages. Get started now before the two-year deadline expires.