You may be facing medical bills along with the prospect of not working if you were injured in Covington, GA. However, if the cause of harm wasn't your fault, you do not need to bear these costs. The law allows you to recover money for all these and other damages. Talk to one of our personal injury lawyers near Covington as soon as possible.
The Weinstein Firm is among the most highly-regarded personal injury law firms in the state because of our capacity to force insurance companies to pay. We'll meet you for a free consultation to talk about your accident and see whether you have a claim. Call us at 770-HELP-NOW now and receive your free consultation.
What Should I do After an Accident?
First thing is to get treatment for your injuries. Following that, we have two simple guidelines that protect you and will allow you to advocate for yourself.
DO NOT sign any paperwork you are given by the insurance company.
The insurance company may give you cash. They aren't doing so just to be helpful – they need you to accept some quick money in exchange for forgoing the possibility of more. They swoop in knowing that you just can't possibly know what your accidents will cost you in the future. Never accept money, sign documents or make a statement with the insurer until you've spoken to an attorney.
DO speak to a personal injury lawyer near Covington when you can.
This is the most crucial thing that you can do to financially help yourself and your family following an accident. An attorney can let you know whether you have a claim and can get you started with physicians who will diagnose your injuries and endeavor to estimate your long-term care needs and costs. Just talking to a lawyer can mean tens of thousands of dollars more than you might have received otherwise.
How do I tell if I have a personal injury claim?
One of the advantages of consulting a lawyer near Covington is that they can assess your claim from a legal standpoint. Your injury may not be your fault but the carelessness of someone else. Negligence doest mean somebody set out to harm you, however it does imply they weren't as cautious as they should have been. As a result, their insurance company must pay for your injuries. There are many types of personal injury claims:
Accidents where someone was struck by a car when walking or bicycling
Injuries caused by assaults like muggings
Nursing home neglect
Defective products
Dangerous medical apparatus
Harmful prescription drugs
We have seen personal injury claims between many different types of events and mishaps.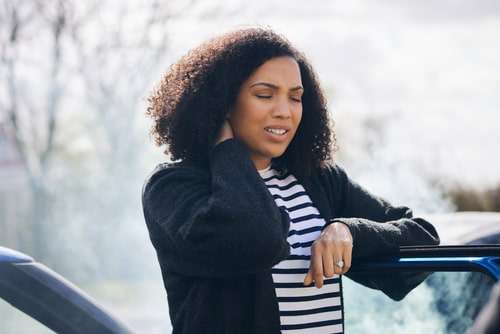 Get the compensation
you deserve $$$
Schedule a free initial consultation. We will provide sound legal advice without judgement. Contact us today at 770-HELP-NOW
Will My Personal Injury Claim Have to go to Court?
Occasionally we have to go to court to recover money for our clientele. This happens when the insurer is overconfident of their case and refuses to negotiate or offer a sensible amount of money to compensate for our client's losses. When this happens, we provide our evaluation of your chances of winning at trial. Should this happen in your case, and you can choose whether you would like to proceed to court or not. Rest assured that we will be with you the entire way if your case does go to a local Covington court.
In a more common scenario, we avoid the courtroom and negotiate with the insurance carrier for a settlement. Whenever we receive a claim, we start our own evaluation, gathering evidence about how the injury happened and who caused it. In addition, we collect information about your injuries and what they will cost. This could be enough to convince the insurance company to offer a settlement.
What's the Cost of a Personal Injury Lawyer Near Covington?
Lawyers have a reputation for being expensive, but we don't think it's fair to ask you to pay upfront for advice after an accident. At The Weinstein Firm, our commission structure is cheap and simple:
Your consultation is free, with no obligation
You won't pay a dime out of pocket for our services
If we fail to recover payment, we won't charge you anything
You only pay us a percentage should we succeed in getting you a fiscal recovery
We think this is the ideal way to enable everyone to obtain the best representation for their injury claim.
How Long do I have to File an Accident Claim in Covington?
Claims from the City of Covington have to be filed within deadlines established by state and federal law. These deadlines vary by circumstance but are generally two years or less. We invite you to talk to a personal injury attorney near Covington as soon as possible to be sure you don't miss any deadlines and protect your rights.
Speak to a Personal Injury Attorney Near Covington for Free at The Weinstein Firm
The Weinstein Firm has built its reputation on helping people recover money. We'll consult free-of-charge with you, going over your case and describing your options and your rights. Call us or fill out the form today, and get your FREE consultation.