In 2019, the injury rate for occupants of passenger cars involved in motor vehicle crashes was higher than for occupants of SUVs and pickups. (NHTSA, 2021) Now you have been in an accident yourself, you could be starting to understand that surviving the wreck and being released from the hospital is only the start of the journey toward recovery. Hiring a car accident lawyer near Covington gives you the best chance to obtain a fair settlement for your case. You may have been advised that you will require surgery or therapy, and the physician may still not have cleared you to return to work. You might be fighting with your own emotions and concerned about paying the bills.
Allow an injury lawyer near Covington at The Weinstein Firm to become your advocate at no charge by calling (770)HELP-NOW. Our only goal is to help accident victims get the money they need from the insurance provider. Simply click below to schedule a FREE Consultation.
About Covington
Covington is a city in Newton County, Georgia, located 26 miles east of Atlanta. The Covington Historic District and the North Covington Historic District are both listed on the National Register of Historic Places. Many pre-Civil War homes survive. The Newton County Courthouse is the area's most iconic structure.
Numerous movies and TV shows have been filmed in historic downtown Covington, including "The Dukes of Hazzard," "In the Heat of the Night," "The Vampire Diaries" and "Sweet Magnolias," along with 140 other films. You can visit Covington film landmarks on tours of the city. Nature lovers can enjoy a day at the Lake Varner Reservoir or hike the Cricket Frog Trail, which runs through Covington.
Covington Accident Statistics 2019-2021
Will insurance pay for all personal injuries sustained in a car accident?
When someone is found at fault in Georgia their Insurance company must cover costs due to the accident. This implies that if the accident wasn't your fault, insurance will pay for your medical expenses, repairs for your car, and other types of losses. This simple rule gets more complicated when an injury is caused by more than 1 driver, particularly if the insurance provider says you are one of the drivers at fault. When this happens, the insurance carrier allocates a percentage of the fault to every driver. As long as you're less than 50 percent at fault is legally responsible for your own losses. But you will get less money because you were partly to blame.
For example, car 'A' ran a red light. You passed through the intersection on a green light, however, you also text your friend and didn't see Driver 'A' in time to avert the collision. You were also to blame due to distracted driving, although Driver 'A' was at fault for running a red light. Driver 'A's insurance will try to assign a high % of the accident responsibility to you. Were they to say 50%, then you would be able to recover 50 percent of your costs. This is another reason you need an experienced lawyer near the City of Covington in your corner.
What are Special Damages vs General Damages?
The law allows you compensation from two types of damages after a car accident: special damages and general damages. Damages that are special makeup for the financial consequences of the accident, and you may recover 100% of these costs. They include items such as:
Medical therapy
Prescriptions
Mental Health treatment
Lost Wages
Car repair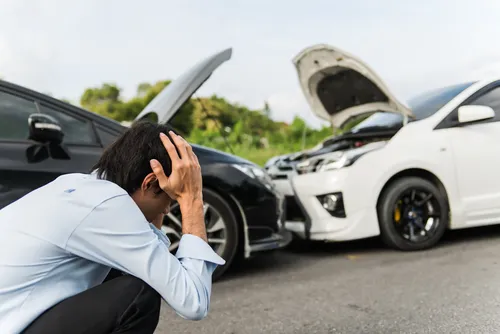 General damages are geared toward the way your everyday life has been affected. An injury may give you unsightly scars or pain. It can keep you from doing things like engaging in sports or hobbies, caring for your kids, or driving. The legislation permits you to recover cash although these kinds of losses might not cost you money directly. It is important to have an experienced lawyer review all the ways your life was affected to determine the amount of compensation. The insurance company will most likely greatly underestimate the amount of compensation as they are a private business and with such are focused on making a profit.
Car accident attorneys near Covington, Georgia, with The Weinstein Firm possess years of expertise persuading the insurance companies that their first offers are too low and convincing them to deal with properly accident victims resulting in tens if not hundreds of thousands of dollars of more compensation. Talking to a lawyer is an important step in protecting your rights.
What if another driver didn't have insurance?
All car owners in Georgia are assumed to have automobile insurance, but that doesn't mean everyone follows the rules. Moreover, many men and women try to save money on insurance premiums by signing up for only the minimum amount of coverage required by law. If a driver has the minimum policy, their insurance is only going to cover around $25,000 for personal injuries and up to $25,000 for property damage. Injuries can cost a lot more than these minimum quantities. In other instances, drivers carry no insurance.
Alternatives to the above include: Filing a lawsuit and requesting the court to order the other driver to pay you out of his or her own pocket. Filing a lien against the assets of another driver such as their house. Investigating whether they might have other insurance policies which may apply such as a blanket insurance policy funded by their home insurance policy, business, employer, or other.
You Pay Zero Unless We Win!
Millions recovered for injured victims
Talk to a Car Accident Lawyer Near Covington for Free
These strategies are vastly more complicated than simply filing an insurance claim. Get in touch with an associate at The Weinstein Firm today by calling 770-HELP-NOW or click our FREE consultation form below. We'll gladly talk for free, and we won't later ask you to cover us unless we get you cash!