You don't have to confront your costs alone if the accident was not your fault. Tens of thousands of individuals are injured in Cartersville, GA each year, many through no fault of their own. Under the law, those not at fault, have the right to recover the cost of their medical treatment, lost time from work along with other costs. And oftentimes, if you were not a fault, you can recover a whole lot more than the insurance provider offers you. By talking to our personal injury lawyers near Cartersville, you can learn what is included in the cost of an accident, what your costs may be and whether you have a good case to be compensated.
At The Weinstein Firm, we have gained a reputation as one of the greatest personal injury law firms in Georgia. We have the experience and expertise to present a convincing case using recognized experts, knowledge of the law and how insurance companies work. Put our skills to work for you. Call us at 770-HELP-NOW today and get your free consultation.
What Should I Do After I've Been Injured?
A "personal injury" may mean anything from a simple scrape or sprain to lifestyle-altering paralysis. Our advice is to be cautious when dealing with insurance companies, and also be your personal advocate. Here are the two most important things that you need to do to protect your rights.
Don't rush to take the money the insurance company offers you. It's common for the insurer to quickly present you with a dollar amount. The insurance company does this to try and settle your claim as cheaply as they can, although this can look like a lifeline. In exchange, you have to agree to not ask for more later. Should you choose the cash that is quick? No. You will be out of luck if — just like most people — you discover your therapy is much more complicated than you perceive. We advise that you speak with a personal injury lawyer near Cartersville before you accept cash or sign anything from the insurance company.
Schedule a complimentary consultation with an experienced injury lawyer. An experienced personal injury lawyer deals with instances and insurance companies like yours every day. They can tell if you have a case that is strong, can consult with medical experts who know how to assess your injuries and their long term cost, and can help you decide what to do. By consulting a personal injury lawyer near the City of Cartersville you may receive more income than the first deal offered by the insurance company.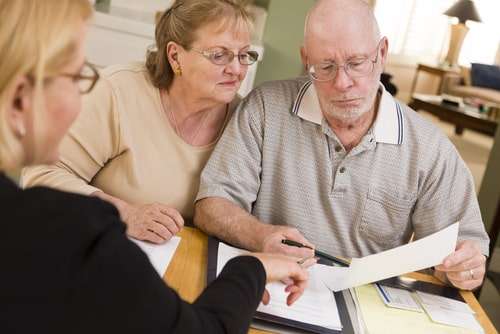 What Counts as a Valid Personal Injury Case?
You probably have a legal claim if your injury was caused by someone else's negligence. This doesn't mean that somebody intentionally hurt you. It means that they had been careless. Cases of negligence include a driver who had been texting or a company owner who did not bother to have an employee clean up a spilled drink. If someone else has been negligent, you have a right to recover money.
We often handle these types of personal injury claims:
Slip and fall accidents
Drunk Driving Injuries
Accidents between cars and pedestrians or bicyclists
Mugging injuries
Motorcycle Accidents
Nursing home neglect
Product defects
Harmful prescription drugs
Back End Collision
Uninsured Motorist
Social Security Disability
Workers Compensation
These are a few of the most frequent types of claims, but nearly any injury can lead to a valid personal injury claim.
Get the compensation
you deserve $$$
Schedule a free initial consultation. We will provide sound legal advice without judgement. Contact us today at 770-HELP-NOW
Will I Have to Sue Someone for My Personal Injury Claim?
Going to court is fairly infrequent. We do file lawsuits sometimes when an insurance carrier is stubborn and won't negotiate. With a free consultation, we will provide you our honest opinion of how strong your case is and also your chances of winning in the courts if you end up in this circumstance. And, if you decide to file a suit we can use our team of experts to prepare for it and represent you.
But, the majority of our clients do not see the inside of their local court. We solve the majority of our cases through tough discussions with the insurance companies. Because we take the time and have the resources to research every situation, we can do this. We create evidence about why your injury happened, and we get expert opinions about the treatment you'll need and what it will cost. As soon as we show our proof to the insurance companies, their offer to you often increases right away.
What Will a Personal Injury Attorney Near Cartersville Cost Me?
At The Weinstein Firm, we don't think you need to need to pay for legal aid from your own pocket. So, we've created a simple payment system:
Your consultation with us is free
While we handle the case, we will not send you an invoice or ask you to pay out of pocket for our services
We won't charge you anything, ever, unless we win money for you
If we do succeed in getting you a fiscal recovery, we will take a percentage as our fee, and the rest goes to you. This gives you instant access to legal assistance.
How Long Can I Take to Submit an Injury Case in Cartersville?
There are deadlines for filing injury claims near Cartersville, however, the specific amount of time is dependent on the facts about your injury. For a lot of claims, the deadline is just two years. But in other circumstances, the deadline could be merely a matter of weeks. Filing after these deadlines means you may not get any money for the injury you've suffered. This is why we advocate talking to a lawyer as soon as possible.
Talk to a Personal Injury Lawyer Near Cartersville at No Cost
At The Weinstein Firm, we have one aim: to assist injured people get the money that they will need to put their lives back on course. We'd love to show you how we can help you. Let us put you on the road to complete recovery by sitting down with you free of charge to discuss your claim. Contact us or fill out the form to your right today and receive your free consultation.