An accident can have a profound and lasting impact on every aspect of your life. It can result in physical pain, emotional distress, and financial burdens. However, if you've been injured due to someone else's negligence or fault, there is hope for recovery. You have the right to seek compensation to help rebuild your life, cover medical expenses, and ease the financial strain.
At The Weinstein Firm, our dedicated team of experienced personal injury lawyers in Carrollton, GA, is here to support you on this journey towards recovery. We specialize in helping injured individuals and have a proven track record of standing up to insurance companies to ensure you receive fair compensation.
We understand the complexities of personal injury cases and know exactly what it takes to secure the compensation you deserve. Don't hesitate to reach out to us for a free consultation. Let us discuss the details of your accident, assess your options, and provide clarity on how we can assist you. Contact us today at 770-HELP-NOW to schedule your free consultation and take the first step towards rebuilding your life.
I've been hurt. What Should I Do?
If you've suffered an injury, it's crucial to take immediate and proactive steps to protect your well-being and legal rights. Even seemingly minor injuries can have hidden complications, and addressing them seriously is essential. Here's what you should do:
Prioritize Your Health:
Regardless of the apparent severity of your injury, always seek medical attention promptly. Your health and well-being are paramount, and a medical evaluation will help ensure that all injuries, even latent ones, are identified and treated appropriately.
Don't Accept Early Insurance Offers
Insurance companies often try to offer quick settlements, especially when the full extent of your injuries is unknown. These offers may seem tempting to cover immediate expenses, but they rarely reflect the true cost of long-term medical care and damages. It's advisable not to accept any offers before consulting with a personal injury lawyer near the City of Carrollton.
Consult a Personal Injury Attorney
Seeking legal representation early in the process is crucial. A skilled personal injury attorney can make a significant difference in your case's outcome. They can evaluate the strength of your claim, connect you with qualified medical professionals, and negotiate with the insurance company on your behalf to secure the compensation you deserve.
Timing is crucial when consulting an attorney, as early intervention can lead to better results. They can provide a realistic assessment of your case and guide you through the complex legal process, ensuring that you receive the full recovery you need and deserve.
By taking these proactive steps, you can protect both your health and your legal rights following an injury. Remember, the assistance of an experienced personal injury attorney near Carrollton can make a substantial difference in your compensation recovery, potentially securing you the resources needed for your recovery and future well-being. Don't hesitate to seek the help you need and deserve during this challenging time.
How Do I Know if my claim is legitimate?
Determining the legitimacy of your claim is a crucial step in seeking compensation for your injuries. Many individuals may doubt the validity of their claims, even when they've suffered harm. However, it's important to understand that there's a good chance your claim is legitimate, even if the circumstances seem unusual or partially your fault.
In the realm of personal injury law, liability is often established based on the concept of "negligence." Negligence means that your injury occurred because someone failed to exercise the level of care and caution required in a given situation. Negligence can manifest in various ways, such as distracted or illegal driving behaviors, failure to address hazards in a business, neglecting to restrain an aggressive pet, or producing an unsafe product.
Regardless of the specific circumstances, if your injury resulted from someone else's negligence, you may have a legitimate claim. In such cases, you have the right to seek compensation for all your associated costs and damages from the negligent party or their insurance provider.
Common types of legitimate personal injury claims encompass:
Motor vehicle accidents, including those involving cars, trucks, motorcycles, and buses.
Slip and fall injuries on hazardous premises.
Bicycle and pedestrian accidents involving collisions with other vehicles.
Injuries sustained during criminal activities such as robbery or assault.
Cases of negligence in nursing homes and elder care facilities.
Injuries caused by defective products.
Harm resulting from dangerous medical devices.
Adverse effects caused by unsafe prescription drugs.
It's essential to recognize that virtually any type of harm can potentially lead to a valid personal injury claim. To determine the legitimacy of your specific case and explore your legal options, consult with a qualified personal injury attorney near Carrollton. They can assess the circumstances, establish liability, and help you pursue the compensation you rightfully deserve.
Get the compensation
you deserve $$$
Schedule a free initial consultation. We will provide sound legal advice without judgement. Contact us today at 770-HELP-NOW
Carrollton Personal Injury Practice Areas
Dog Bites
Drunk Driving Accidents
Motorcycle Accidents
Rear-End Collision Accidents
Slip and Falls
Social Security Disability
Truck Accidents
Uninsured Motorist Accidents
Workers Compensation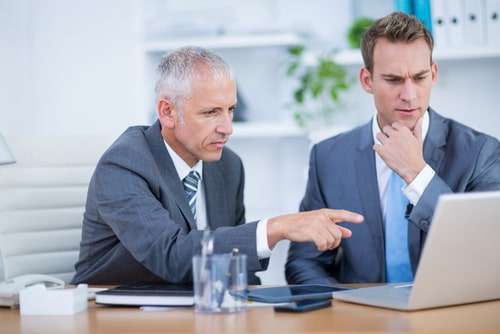 Will I Need to File a Lawsuit to Recover for My Injuries While in Carrollton?
Usually, you can get a financial recovery without going to court. Sometimes we do wind up filing a lawsuit on our customers' behalf. This happens because the insurance company will not negotiate with us. It might have overestimated its odds of winning at trial, or it could think you can be discredited in the witness stand.
We will talk about the strength of your case as well as the advantages and disadvantages of pursuing it in the regional courts. It is always your responsibility to choose what to do, and we can be with you every step of the way if you do want to go to the local court.
Before we have to file any court documents in a more typical case, the insurance company and we negotiate. In The Weinstein Firm, we're known for being able to drive a hard bargain. We can do so because we are prepared. We manage, we run our own investigation, discovering the cause of your injury, the level of harm, and the long-term cost of recovery.
How Much Does a Personal Injury Attorney Cost?
We don't want you to pay out of pocket for legal counsel. Instead, we believe our services must be accessible to everyone. That is why we offer a guarantee:
Your consultation is FREE
We bill NOTHING upfront for our services
You pay NOTHING if we do not win money for you
Our charges come out as a percentage, at the end if we do get you a recovery. We take the risk for you.
Speak for Free to a Personal Injury Lawyer Near Carrollton
At The Weinstein Firm, we have many years of experience helping people get their lives back on track after an injury. The law entitles you to recover money let us show you how we can help.
Sit down with us and we'll answer your questions and assist you to get going on your own claim. Call us or complete the form and receive your free consultation.