An accident can have a profound impact on your life. However, if you were injured and somebody else is to blame, you could recoup cash to put your life back together and to cover your medical treatment. You need to talk to our experienced personal injury lawyers near Carrollton, GA.
Helping injured people is the only thing we do in The Weinstein Firm. Many people use us because we're so tough on insurance companies at the bargaining table.
We know exactly what it takes to get you fully compensated Call us for a free consultation to discuss your accident and clarify what we can do to you. Get in touch with us at 770-HELP-NOW today and get your free consultation.
I've been hurt. What should I do?
If your injury appears small, you always need to treat it as serious. This means that you ought to see a physician. Additionally, it means protecting your rights and standing up for yourself.
We recommend two things:
Don't take the money the insurance company offers you
This may seem odd since the cash can help you cover medical expenses and lost work time. But we understand how insurance businesses operate. They like to make an offer right away when you don't know how long your recovery will require. They do so because they would like to resolve your claim cheaply and protect their profitability. S
hould you accept this money, you sign away your right to recover later –what may cost much more than you thought. Always speak with a personal injury lawyer near the City of Carrollton before you take money, sign any insurer paperwork, or make an official announcement to the insurance company.
Speak to a personal injury attorney right away
An attorney can make the difference between taking a settlement that will not even cover your emergency room bills and getting a full recovery for your injuries. And the earlier you see a lawyer the better. A lawyer may provide you with a realistic evaluation of the strength of your situation. He or she may refer you to qualified physicians who can let you know what your injuries are and how long they will take to heal.
And a personal injury attorney near Carrollton, negotiating with an insurance company on your behalf, will get more than you could alone. Some people today recover tens of thousands of dollars as a result.
How do I Know if My Claim is Legitimate?
Even if you believe your injury was a freak accident or has been likely your fault, there is a good chance you have a legitimate claim. Liability in an accident case is usually based on "negligence" It follows your injury occurred because somebody was not as careful as they should've been. Negligence can take many forms. Examples include driving behaviors that are distracted or illegal, failing to clean away spills or threats in a business, failing to restrain an aggressive puppy and making an unsafe product.
It's possible to recover all your costs and damages from the negligent party or their insurance provider.
The most frequent kinds include:
Automobile, truck, motorcycle and bus accidents
Slip and fall injuries
Cyclist and pedestrian accidents involving other vehicles
Injuries imposed during robbery or a mugging
Neglect in nursing homes
Defective products
Dangerous medical devices
Harmful prescription drugs
Any type of harm can be a valid personal injury claim.
Get the compensation
you deserve $$$
Schedule a free initial consultation. We will provide sound legal advice without judgement. Contact us today at 770-HELP-NOW
Carrollton Personal Injury Practice Areas
Dog Bites
Drunk Driving Accidents
Motorcycle Accidents
Rear-End Collision Accidents
Slip and Falls
Social Security Disability
Truck Accidents
Uninsured Motorist Accidents
Workers Compensation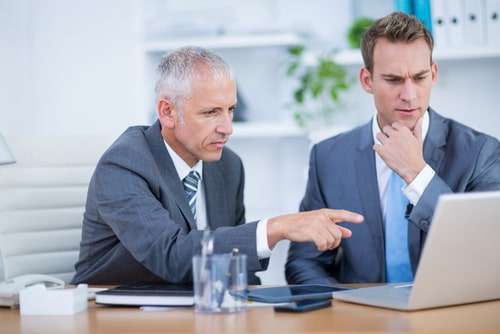 Will I Need to File a Lawsuit to Recover for My Injuries While in Carrollton?
Usually, you can get a financial recovery without going to court. Sometimes we do wind up filing a lawsuit on our customers' behalf. This happens because the insurance company will not negotiate with us. It might have overestimated its odds of winning at trial, or it could think you can be discredited in the witness stand.
We will talk about the strength of your case as well as the advantages and disadvantages of pursuing it in the regional courts. It is always your responsibility to choose what to do, and we can be with you every step of the way if you do want to go to the local court.
Before we have to file any court documents in a more typical case, the insurance company and we negotiate. In The Weinstein Firm, we're known for being able to drive a hard bargain. We can do so because we are prepared. We manage, we run our own investigation, discovering the cause of your injury, the level of harm, and the long-term cost of recovery.
How Much Does a Personal Injury Attorney Cost?
We don't want you to pay out of pocket for legal counsel. Instead, we believe our services must be accessible to everyone. That is why we offer a guarantee:
Your consultation is FREE
We bill NOTHING upfront for our services
You pay NOTHING if we do not win money for you
Our charges come out as a percentage, at the end if we do get you a recovery. We take the risk for you.
Speak for Free to a Personal Injury Lawyer Near Carrollton
At The Weinstein Firm, we have many years of experience helping people get their lives back on track after an injury. The law entitles you to recover money let us show you how we can help.
Sit down with us and we'll answer your questions and assist you to get going on your own claim. Call us or complete the form and receive your free consultation.