Georgia law requires drivers to observe and obey the posted speed limit.  However, when drivers intentionally disregard the speed limit, their ability to suddenly stop and avoid collisions significantly reduces, typically resulting in accidents, injuries, and even fatalities.  Thats when you need an Atlanta Speeding Accident Lawyer
At The Weinstein Firm, we are committed to protecting the rights of injured individuals throughout the state. Our Atlanta car accident lawyers have a thorough understanding of Georgia laws and court proceedings in order to recover the financial compensation necessary to cover medical expenses, loss of income, as well as pain and suffering.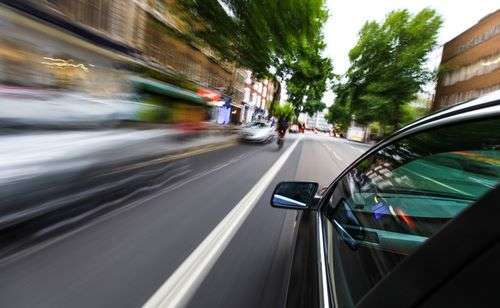 Why Do Drivers Speed?
Licensed drivers are responsible of understanding and honoring the posted speed limit. When drivers speed, they put both themselves and others at risk of property damage, bodily injury, and death. According to the National Highway Traffic Safety Administration (NHTSA), 33% of all fatal crashes in the United States involve speeding.
If you or someone you love was killed by a speeding driver, contact a wrongful death lawyer in Atlanta.
The most common reasons why drivers speed includes:
They are in a rush or hurry
They don't believe the laws apply to them
They purposefully ignore the posted speed limits
The don't believe their driving is dangerous or reckless
They don't think they will get caught
Let An Atlanta Speeding Accident Lawyer Fight for You Today!
As long as we can establish that the liable driver was speeding and that his or her speeding resulted in a collision that caused your damages, then you have a valid claim to pursue legal actions.
Our Atlanta personal injury lawyers can conduct an extensive investigation, gather relevant evidence, and interview witnesses in order to develop a strong and personalized case strategy. Let us fight for you while you make the best recovery possible.