DUI accidents, unlike many other types of road accidents, are avoidable. But it is possible if the driver decides to operate the vehicle while sober. Drunk driving amounts to negligent and reckless conduct on the driver's part, irrespective of how you view the issue.  You will want an experienced DUI accident lawyer on your side.  Contact the Wrightsville car accident lawyers at The Weinstein Firm to speak to a DUI accident lawyer.
Road accidents can occur at any time, unexpectedly, and due to different reasons. Some of them are beyond the driver's control, while others, like DUI-related crashes and collisions, are within the driver's control. Such accidents tend to be more horrific since the person operating the car is physically and mentally incapacitated to react accordingly and uphold road safety.

Drunk Driving Statistics In Wrightsville, Georgia
State and federal surveys from the NHTSA show that most drunk driving accidents occur during holiday seasons or when people are partying. That same thing can be said of a DUI accident in Wrightsville, Georgia. The CDC estimates that more than 3,600 fatalities in drunk driving-related accidents in ten years – between 2003 and 2013. That number translates to roughly 2.81 deaths per every 100,000 road users in Georgia.
The figures might not be alarming, but the victims are mostly innocent people that suffer injuries, damages, or fatalities because of another's negligence or recklessness. As a DUI accident victim, you are eligible to file a lawsuit against those responsible. Weinstein Firm has the finest personal injury lawyers in Georgia that will offer you the best legal counsel and representation.
What Are The BAC Limits In The State Of Georgia?
Overall, driving when drunk or under the influence of a substance (legal or illegal) is a criminal offense. Georgia State BAC (Blood Alcohol Concentration) limits are subject to Georgia Code Title 40-6-391 and are in line with the Federal laws – stipulating a .08% for persons over 21 years. Research shows that a BAC higher than .08 will interfere with the person's corporeal and cognitive functions, rendering them unable to operate a vehicle safely. However, the BAC rule is stricter for commercial vehicle operators, being capped at .04%. Furthermore, all drivers under 21 years must adhere to an even more stringent BAC rule, which stipulates a ZERO-TOLERANCE for a blood alcohol concentration of above .02%.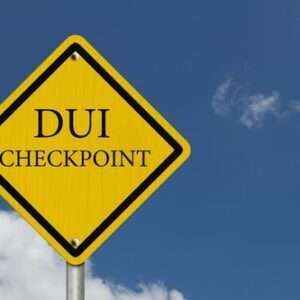 What Steps Should I Take After Being Involved In An Accident With A Drunk Driver?
Taking the following measures can significantly improve your chances of having a solid case and getting the maximum compensation for your injuries, losses, and suffering.
Most DUI accidents result in severe injuries, damages, and fatalities. Therefore, it is wise to consider going for a medical check-up to rule out any life-threatening injuries.
Report the incident to the police right away for the authorities to arrest the responsible party and compile a report that supports your claim.
You can use your phone to document the scene; taking photos and videos focus on crucial details that can be used as evidence. You also can take pictures of your injuries and damages to your property (car, bicycle, or motorcycle).
Talk to potential witnesses because they will play a crucial part in strengthening your case. Get their names, address, and contracts as you request them to give their account of what they saw if called upon to testify.
Get in touch with an experienced persona injury attorney. Drunk driving accidents might seem straightforward when the party responsible is evidently drunk. However, the case can encounter several hurdles that might impact your chances of getting the maximum compensation. Hence, working with a seasoned DUI accident lawyer will be to your advantage if you want to win your claim.
What Damages Can I Recover After a Drunk Driving Accident In Georgia?
According to Georgia State law, all drivers are responsible for any injuries and damages they cause when operating a vehicle while intoxicated. Under the right circumstances, DUI accident victims qualify to seek punitive and compensatory damages besides the economic and non-economic damages.
Economic Damages: They will cover all losses with a financial impact on your life that you suffered due to the DUI accident.
Non-Economic Damages: They are meant to cover any losses or suffering you endured because of the accident that does not have a pre-determined monetary value but impacts your life significantly. They include wrongful death of primary caregiver/family provider, lost companionship, disfigurement, paralysis, and mental/emotional anguish.
Compensatory Damages: They apply when the Drunk driving accident victim's comparative negligence fault is less than 50%. The damages can cover current and future medical expenses, lost wages, lost capacity to earn a living, and property damage.
Punitive Damages: Punitive Damages will serve as additional punish (stiffer penalty) handed down at the judge's or jury's discretion for the driver's indifferent conduct that led to the accident.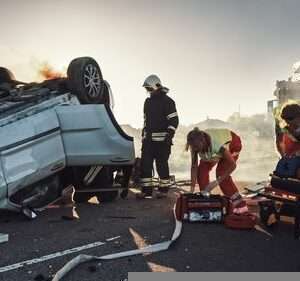 How Long Do I Have To File A Claim In Georgia?
In Wrightsville, GA, DUI accident victims have two years from the incident date to file a claim. The stipulated period can be extended to six years because the party responsible will also be prosecuted for driving while intoxicated. It means the 2-year deadline commences after the driver is charged or when the six years are over.
At Weinstein Firm, we understand the significance of meeting the statute of limitations and shall be committed to ensuring that we beat the deadline when you come to us to help with your DUI accident compensation.
How Much Will a DUI Accident Lawyer Cost?
Every client that comes to us for legal counsel and representation is not charged any upfront fees for our services. We listen to them and evaluate their case to determine if it is worth pursuing and advise them on the best way forward. We can represent you on a contingency fee basis, which we shall ensure you understand before taking on your case. That means you will only pay us after we have successfully helped you get the compensation you rightly deserve.
Let The Professional DUI Accident Lawyer From Weinstein Firm Help
If you are a Wrightsville resident and are involved in a drunk driving accident, you can seek legal counsel and representation from an experienced Wrightsville DUI accident lawyer at Weinstein Firm.
We a reputable team of law professionals committed to fighting for our client's rights and interests when handling their personal injury lawsuits. We will help you receive the maximum compensation for your injuries and losses. Call our law offices in Wrightsville, Georgia to book a free initial case review and learn more about our services.