Some of the most heartbreaking cases our Atlanta injury lawyers handle are catastrophic injury cases. Clients who have suffered a catastrophic injury are often entitled to a significant amount of damages. The question is just how much your case may be worth.
Catastrophic Injuries Often Require Lifelong Medical Care
Not every injury qualifies as a catastrophic injury. For example, people suffer broken bones, lacerations, and contusions all the time. A catastrophic injury is a lot more serious than that.
One of the criteria for a catastrophic injury is that the victim will likely suffer long-term medical care. These injuries are devastating and can be life-changing.
What Injuries are Considered Catastrophic?
Some of the injuries that the courts consider catastrophic include the following:
Spinal cord injuries
Traumatic brain injuries
Loss of a limb
Blindness or deafness
Severe burns
Scarring and disfigurement
Paralysis
Organ damage
If you've suffered any of these injuries, call one of our Atlanta personal injury attorneys right away.
Your Atlanta Personal Injury Attorney Will Demand Damages for Pain and Suffering
When your Atlanta injury lawyer files your lawsuit, they will have to demand damages. You can't go back later and ask for more money. This is why it's important that your attorney include all potential damages in your complaint.
There are certain types of damages you can demand in most personal injury cases. This includes medical bills, lost wages, property loss, and pain and suffering. However, in a catastrophic injury case, you can expect to receive much more in pain and suffering than most plaintiffs.
Pain and Suffering Includes More Than Just Physical Pain
When your Atlanta personal injury attorney files your complaint, they will demand a significant amount in pain and suffering. This is because they are asking for compensation for more than just physical pain.
Catastrophic injury cases often involve other types of pain and suffering:
Emotional distress
Anxiety and depression
Post-traumatic stress disorder
Shame and inconvenience
Lowered self-esteem
A decline in quality of life
Inability to work and take care of your family
A decline in social and recreational life
Chronic pain
Your Atlanta injury lawyer will demand that you be compensated for all of these things. There is a good chance that your damages for pain and suffering will make up the lion's share of your settlement.
How Will Your Atlanta Injury Lawyer Prove That You Deserve Pain and Suffering?
Your Atlanta personal injury attorney cannot just demand that you be paid millions of dollars in pain and suffering. They will need to prove the damages you list in your complaint.
When it comes to economic damages, it isn't all that hard to prove them. For example, you can submit copies of medical bills and explanation of benefit forms. If your car was destroyed in a motor vehicle accident, you can submit your mechanic's bills. Proving pain and suffering is more difficult.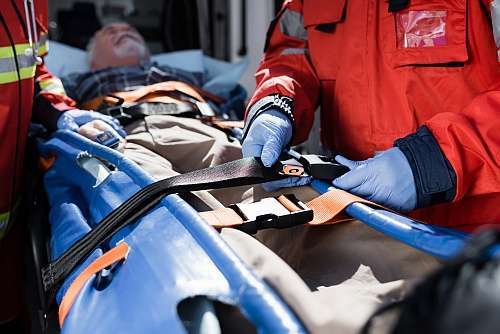 You Will Probably Have to Hire Expert Witnesses to Help Prove Your Damages
Your lawyer wants to get you as much money as possible. They understand that you will need enough money to live on for the rest of your life. If you can't work as a result of your catastrophic injury, you will end up on disability.
To prove your damages for pain and suffering, your Atlanta injury lawyer will have to hire expert witnesses. Your medical doctor may over your medical records and treatment thus far.
You may also need to hire outside experts. For example, you may need to hire an economist to demonstrate how much your future medical care will cost. The same is true for your damages for lost future income.
Exactly How Much Will You Receive for Your Pain and Suffering?
Our Atlanta personal injury attorneys are really careful about telling a client what their case is worth. There are a few reasons for this:
Catastrophic injury cases are very complex. It takes time to get a handle on your damages.
There is always the possibility that you could lose your case.
Since 95% of these cases settle, you probably won't get your full demand
Your Atlanta injury lawyer doesn't want to give you false hope.
We can't give you a precise amount of what your case is worth. But can give you a ballpark figure of what we think your case will settle for.
Catastrophic Injury Cases Are Often Worth a Lot More Than Other Personal Injury Cases
As much as our Atlanta personal injury attorneys would love to answer this question, we can't. At least we can't tell you exactly how much you'll receive. However, we can give you an idea of what your case may settle for.
Given the nature of your catastrophic injury, the defendant knows they will have to pay. Once your Atlanta personal injury attorney files your lawsuit, the defendant knows they are in for the long haul.
Why Doesn't the Defendant Just Pay Your Demand if They Know They're Liable?
Typically, what happens is the defendant will deny liability at first. Deep down, they know that they'll have to pay. They just don't want to pay your entire demand. They would much rather negotiate a settlement with your Atlanta injury lawyer.
Your Atlanta Personal Injury Attorney Will Fight to Get You as Much Money as Possible
If you've suffered a catastrophic injury, your life will never be the same. By definition, these cases involve victims who will likely require lifelong medical care. Our Atlanta personal injury attorneys understand how difficult it can be to recover from these injuries.
Our Atlanta injury lawyers usually meet with new clients in the office. However, given the seriousness of your injuries, we can arrange to have someone come to you. This way, you don't have to wait to hire an attorney.
Given the complexity of catastrophic injury cases, your Atlanta personal injury attorney will need extra time to prepare your case. While there is still a good chance your case will settle, it can take time.
We suggest you call our office immediately after your accident. If you can't call us, have a loved one call us for you. We will get started on your case right away. This way, you can focus on getting better.