After a car accident, you should seek medical attention for your injuries. But not all auto accident injuries are immediately apparent. Instead, some injuries remain hidden for a while, or you might experience delayed symptoms that appear later. In such cases, an Atlanta auto accident attorney may still help you seek compensation for your injuries.
Delayed injuries are common, especially after a traumatic accident. The adrenaline from the crash could mask your pain and symptoms, preventing you from noticing your wounds. So, if you sustained delayed injuries after a car accident in Georgia and you're wondering if you can still claim financial compensation, keep reading.
Common Delayed Car Accident Injuries to Look Out For
You can sustain different types of injuries with delayed symptoms. However, some injuries, like concussions, have delayed symptoms more than others. For concussions, you might start seeing signs days or hours later, including headaches, brain fog, and difficulty concentrating.
Other common injuries with delayed symptoms after a car accident includes:
Nerve damage
Internal bleeding
Soft tissue injury
Psychological and emotional injuries
Disk herniation or ruptures
Back injuries
Can I Get Compensation for Delayed Injuries?
Suppose you initially believed you were not injured and eventually noticed signs of a potential injury after the accident. Then, you can still claim compensation if you can prove the fault driver's negligence.
Of course, noticing and treating your car accident injury late may hurt your case. However, with the right pieces of evidence and an Atlanta auto accident attorney, you can still get the money you deserve.
How to Protect Your Right to Compensation for Delayed Injuries
The fault party's insurer won't make recovering compensation for delayed injuries easy. Most insurance companies require claimants to report car accidents within one to three days after the incident. So, late reports can harm your case.
Consequently, the insurer may argue that the crash didn't cause your injuries. But the steps below can protect your right to recover damages.
Don't Answer Questions About Your Injuries
Even if you don't notice any injuries after the car accident, avoid answering questions concerning your injuries. Imagine telling people you weren't injured after the accident, only to file an injury claim afterward.
Any good lawyer will use such statements against you. Therefore, even if you feel fine, remain silent about the topic, especially when the other driver or insurance adjuster asks you.
Get Medical Treatment 
Always go to the hospital after your accident. Doing this shows your concern about possible injuries. In addition, a doctor is better positioned to diagnose injuries, even when you're not yet experiencing any symptoms.
Collect Copies of Medical Records
Another step you should take after a car accident is to gather copies of medical records. You will need proof of treatments, diagnoses, and medical evaluation to prove your injuries and claim financial compensation. All these can link your injuries to the collision.
In addition, there may be evidence that points to the wound happening after the crash, even though you noticed it later. With strong medical evidence, your Atlanta auto accident lawyer can help you prove your claim and recover maximum compensation.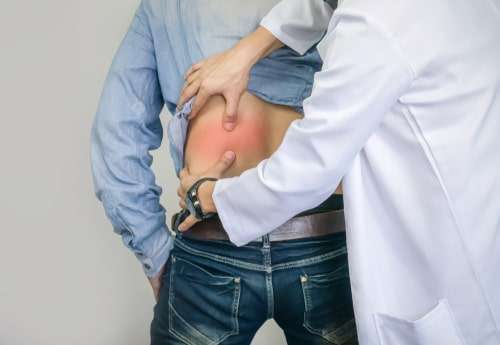 Speak to an Atlanta Auto Accident Attorney
When you experience delayed injuries after a car accident, it's essential to consult with a car accident attorney. Your attorney will evaluate your claim and determine your chances of success. If they feel you can get compensation for your delayed injuries, then they can file a claim.
File Your Case Before the Deadline
This is also important when you want to recover damages. As long as you filed your case within the statutory period, you will still have a right to compensation. But a combination of delayed injuries and missing the legal deadline means you lose your financial compensation.
How Do You Have to File a Claim for Delayed Injuries?
Under Georgia state laws, the statute of limitation for filing car accident claims is two years after the accident. This law applies whether or not you notice your injuries early. Therefore, filing a claim soon after your accident is essential to increase the likelihood of recovering compensation. The longer you wait, the higher the chances of the court denying your claim.
Although it's essential to fully understand your injuries and how they will impact your future before filing a claim, you shouldn't wait too long. Use the first few weeks and months to assess damages and speak with your attorney. Carrying your doctor and lawyer along will ensure you respect the statutory deadline even if you discover delayed wounds.
Recoverable Damages in an Atlanta Car Accident Claim
Some people avoid filing a claim because they don't know if it will be worth the time and effort. However, you can recover several damages after a car accident. It all depends on the circumstances of your accident and injury.
The accident's impact on your life also determines the compensation you can claim. Below are common expenses you can claim after a car accident.
Medical Expenses
Most times, you can recover medical bills from the at-fault party. However, medical bills could add up to become substantial after an accident. Such bills can include:
Ambulance rides
X-rays
Medical tests
Emergency room visitation
Pain and Suffering
Unlike medical expenses, this refers to non-economic losses and doesn't come with receipts. Car accidents don't just result in physical traumas. Sometimes, it could also result in mental trauma and anguish for the accident victim.
There are times when the pain and suffering take the form of anxiety, post-traumatic stress disorder, or depression. However, your suffering is relevant to your claim, and you can seek compensation.
Lost Wages
Your injuries can prevent you from working. In such a case, you can also recover your lost income. There are times when car accident injuries result in long-term unemployment.
Some injuries even prevent you from ever going back to work. In such a case, you can include loss of earning potential in your car accident claim.
Consult an Atlanta Auto Accident Attorney Today
Auto accident injuries take their toll on victims. The damages resulting from the accident could impact your life in many ways. So, you must take the necessary steps to protect your right to compensation if you have delayed injuries. An Atlanta auto accident attorney from The Weinstein Firm can help you with the claim process.
When you reach out, our skilled attorneys will evaluate your claim and provide legal counsel on the best steps. We're also excellent negotiators and will ensure the insurance company doesn't take advantage of you. Once you discover you have delayed injuries, acting immediately for the best results is best. Contact us to speak to the best injury attorney today.