Car accidents are among the leading causes of acute injuries in Winder.  In 2019, the most common types of injuries sustained in motor vehicle crashes were neck and back injuries, followed by injuries to the arms and legs. (NHTSA, 2021) Though some car accident injuries are severe from the start, others seem minor at first and grow into ongoing conditions with pain. These injuries can bring tens of thousands of dollars in medical bills and you may be unable to work. However, you don't need to face these costs alone. A good car accident lawyer near Winder can help you recover money for your injuries.
At The Weinstein Firm, we have a track record of getting accident victims the money that they will need to pursue the fullest recovery possible. Our personal injury lawyers near Winder are here to help. We aim to get accident victims a complete financial recovery, so that they can put their lives back on course. We've never strayed from that assignment, and we are among the most well respected and greatest law firms in the state. We would like to give you a free consultation to discuss your case. Call us at 770-HELP-NOW today, and get your free consultation.
About Winder
Winder is a city and the county seat of Barrow County, Georgia. It is located east of Atlanta and is part of the Atlanta metropolitan area. The city takes its name after John H. Winder, a railroad builder, though it was originally referred to as Jug Tavern. Winder is 20 miles west of Athens and 50 miles northeast of downtown Atlanta.
Located one mile from Winder, Fort Yargo State Park features a 1792 log fort, trails, campsites, and a beach on a 260-acre lake. Visitors come to the park for its variety of outdoor activities. You can learn about local history at the Barrow County Museum or watch an off-road race at Winder Barrow Speedway.
How Can a Car Accident Lawyer Near Winder Help Me?
We talk to a lot of accident victims who believe they do not legal advice because the insurance company will take care of things. Regrettably, this is almost never correct. Insurance businesses want to make a profit. This means it is unlikely the insurance company will pay a reasonable sum to you on its own.
A number of the insurance company tactics we have seen include: they will be friendly when interviewing and then use your answers against you, offering you quick cash which appears to be a good thing, until you learn that your injuries will cost a lot more than you thought and taking the quick money causes you to forfeit the chance at recovering more money, delaying the claim so that you will be enticed into taking the lowball settlement, blaming you by asserting you caused the accident, or they may question how serious your injuries really are.
Insurance companies have lots of lawyers to back them up in such schemes. But most injury victims do not know the ways or the laws that insurance companies operate within and around. Without a lawyer of your own, it is difficult to fight back. Many times, an insurance carrier will make a deal that is better simply because it knows you have an attorney on your staff.
Winder Accident Statistics 2019-2021
How Much Money Can I Get In My Car Accident Case?
The exact amount of money you can recover is dependent upon the circumstances of your injury and the injuries you've suffered. Most accident victims may recover these types of costs: medical costs, prescribed medication's cost, car repair expenses, the cost of lost time from work, the loss of a loved ones life, acute pain that is long-term, or even a permanent disability. We know that money can't ever compensate you for a loss that is life-altering and horrible, but it can help you maintain monetary equilibrium as you concentrate on recovery and moving toward another phase of your life.
When Is an Auto Accident Claim Valid in Winder?
Never talk yourself out of following up on a car accident claim. A person might have prevented it from happening usually by obeying traffic laws or not being negligent. This means someone was legally negligent and must pay for your damages. Almost all sorts of automobile accidents can lead to claims. This includes: head-on collisions, rear-end collisions, t-bone crashes, accidents in the rain, fog, ice or other hazardous conditions, distracted driving accidents, drunk driving accidents, accidents components such as defective tires, and accidents causing whiplash. We are sometimes able to recoup cash from hit and run drivers or drivers that did not have insurance.
Can I Be Forced to Go to Court?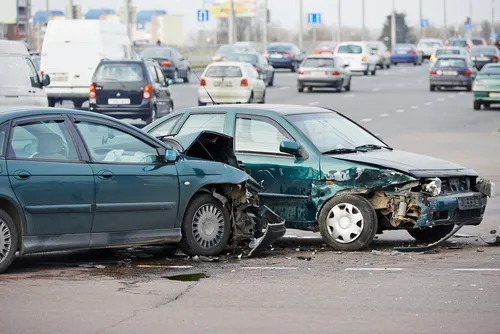 Never. Most of our cases are resolved without involving the courts in any way. Second, in the case, it is all up to you to decide whether you would like to file a lawsuit in the courts. We'll provide you our opinion and we've got litigators to deal with your situation beyond and all the way. However, the option is yours. At the Weinstein Firm, we start every case with a comprehensive investigation into the cause of the accident and the kinds of injuries you've sustained. We build a case based on police reports, witness statements, and expert opinion. We convince them to offer you a fair sum of money and take our case to the insurance company.
What Will a Car Accident Lawyer Cost Me?
At the Weinstein Firm, we want to make it effortless for you to find legal aid right away. So we've got a simple payment system: You can consult us for free and we will not ask you to pay anything out of pocket while your situation is handled by us. We will not charge you anything at all if we do not win you cash.
How Do We Get Paid?
If we do win you cash, a percentage will be taken by us as our commission, and the remainder goes to you. We think that is the fairest approach to secure fair compensation.
Does Winder Have a Deadline For Filing Car Accident Claims?
Yes. Deadlines known as statutes of limitations are imposed by both federal and state laws. You will probably be unable to recover any money whatsoever for your own injuries, if you document your claim after the statute of limitations has expired. The time to file a claim may be up to two years but could be as short as a few months. You should speak one of our car accident lawyers immediately following an accident.
You Pay Zero Unless We Win!
Millions recovered for injured victims
Contact The Weinstein Firm to Schedule a Free Consultation
Speak to one of our car accident lawyers near Winder at the Weinstein Firm. Long-term injuries can be caused by a car accident, but you do not have to suffer. The Weinstein Firm has an extensive history of getting accident victims the money they are entitled to. Let's meet to determine how we can help you. Call us at 770-HELP-NOW or fill out the form to your right today, and receive your free consultation.