If you suffered any losses after an accident, it is vital that you get compensated for them. That is why it is essential to have insurance for yourself and also others if you caused the accident. If you have any issues with your claim or the at-fault driver, it is best to seek legal counsel from an experienced Watkinsville car accident lawyer.
Car accidents are devastating to anyone involved whether or not they get injuries. They lead to a majority of the physical disability and loss of lives that people have to deal with daily. When someone is involved in a car accident, it is essential that he ensures his safety first. If you handle everything correctly, then fatalities can be avoided even in severe crashes.
It is only through a lawyer that you can get clarification about anything involving your case. A competent car accident lawyer will evaluate the details of the accident and give you sound advice. Therefore, you should not give up on your case. No matter how complicated it may seem, it is possible to emerge a winner. Contact The Weinstein Firm today for help with your case.
About Watkinsville
​​Watkinsville is the seat of Oconee County and the largest town in the county. The city is situated around sixty miles on Atlanta's east and fifteen miles on Athen's south. The University of Georgia is around 7 miles away. Oconee County shifted from an agricultural area to a bedroom community for Athens in the 1970s.
On the south of Watkinsville, you'll find the Elder Mill Covered Bridge. Constructed in 1897, it is one of only 13 functional covered bridges remaining in the entire state. ​​You can step into the life of a traveler in the 1800s with a tour of the Eagle Tavern Museum.
Watkinsville has a vibrant art scene centered around the Oconee Cultural Arts Foundation or OCAF. The city has the unofficial motto "The Artland of Georgia" on the wall of the Community Center. At the annual Holiday Market, you can buy original/handmade jewelry, paintings, pottery, and more. The Fall Festival is an art, craft, and food extravaganza that takes place every October in front of the OCAF.
What Are the Most Common Types of Accidents?
Accidents are caused by DUI, speeding, dangerously overtaking, driving too close in traffic, and distracted driving, among other factors. These cases often end in tragic crashes in an instant. Some of the most common crashes on Watkinsville, GA roads include:
Head-on Collisions
These are among the most dangerous accidents. Head-on collisions are often caused by careless overtaking, impaired vision and reckless drivers who don't stick to their lane. Many crashes of this kind don't end well. The drivers are often driving at high speeds and unable to avoid colliding.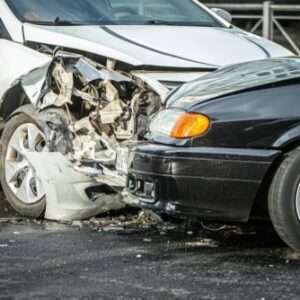 Rear-end Accidents
These occur when a car hits another from the back. Sometimes, these accidents involve more than one car and chain accidents are quite common. After ensuring your safety after a rear-end crash, the police can then try to determine the liable driver.
Rollover Accidents
These accidents often happen when a driver loses control and hits something that causes the car to roll over. The driver may hit a bump in the road, another vehicle or road rails. The motorist may also swerve while driving at a high speed and cause the car to roll over. Depending on how fast the car was going. such an accident can be severe, leading to multiple fatalities. However, there are times when those involved come out uninjured.
Side-Impact Crashes
As the name suggests, these occur when one vehicle hits another from the side. These accidents happen especially when one car is making a turn to get onto the road. If the driver isn't observant or cannot see the oncoming vehicle, it can quickly dig into it from the side. Drunk driving and bad weather are common causes of this type of accident.
Multiple–Car Accidents
These accidents involve several cars. They are quite common at junctions since one driver making a mistake can confuse several others. Multiple-car crashes also occur when there is a rear-end car accident. Often, the other drivers don't realize that there was a car accident and they should slow down. They, therefore, end up crashing into the other vehicles.
Merging Crashes
These occur when drivers try to merge from two lanes. If the driver doesn't check for oncoming vehicles, it is easy to get sideswiped. Merging accidents are another common type of accident that may end up involving multiple vehicles.
Whether you caused the accident or it was another driver, it is vital to protect your interests. The first way to do this is to avoid talking about the crash. Make sure that you inform your car accident lawyer as soon as possible. They will advise you on what to do and who you should and should not speak to.
The Statute of Limitations for Filing a Car Accident Lawsuit and Why You Need a Car Accident Lawyer in Watkinsville
In Georgia, you have up to two years to file a lawsuit for either property damage or personal injury. If you do not apply within the time given, it is unlikely that the court will listen to your case.
There are instances when the statute of limitations is much shorter. If the car accident involved a vehicle belonging to the county or city, you have to file within six months. Also, if the crash involved a car belonging to the state, you have up to one year after the accident.
You need to file a suit within the given time so that:
Negotiations can begin early enough. This means you will get compensated in good time for both personal injury and property loss.
Evidence will still be fresh. If you were not at fault, it will be easier to prove that.
You will still have willing witnesses if you need someone to back up your account of what happened. Waiting for a long time can reduce the witnesses' willingness to testify. They may also forget some of the details.
You don't lose the right to seek compensation. If you need an extension, your personal injury lawyer will have to give a good reason for that.
There are instances where the court extends the limited period within which you can file your case. You have to give an excellent reason, and even then it is not guaranteed that the court will consider it. The court may allow an extension if:
The injured person was underage at the time of the accident. The court will allow the affected person to file the claim within two years of reaching 18 years.
You did not discover the injuries within the two -year period. In Georgia, the "discovery rule" is in place. This means that the statute does not apply until the discovery of the injuries. If you got into an accident but did not discover the injuries until much later, you can get an extension. However, you will have to prove that the cause of the injuries was the accident.
The injured person was mentally incapacitated and couldn't file the claim or follow the proceedings.
The injured person had to be out of the state for medical reasons.
What is the Process of Filing a Claim and How Much Can I Get in Compensation?
You should report a car accident to the police if someone was injured or if losses exceed $500. This is so that the police can arrive at the scene and get the statements from everyone that was involved. Using this information, they will write a police report which you will need for your claim.
In the police report, you will find information such as:
The date and time of the accident.
The registration numbers of the vehicles involved.
The contact information for those involved, such as name, address, phone number, and insurance details.
Statements from those involved and the witnesses.
Contact details for the witnesses.
The damage to the vehicles and any other injuries.
The weather and the state of the road at the scene.
A diagram to illustrate the accident.
Any violations of the law that may have occurred.
A determination of the cause and the at-fault parties.
If you did not cause the accident and you were injured, file the claim as soon as you can. If you are in the hospital and unable to do it yourself, a car accident lawyer will help you with the process. The police report will come in handy as it will give details on who was at fault. This makes the claim process more manageable.
However, the information in the report includes both facts and opinions. The facts include things like when and where the accident happened and who was involved. However, officers also give their opinion on who was at fault for the crash. This opinion can have a lot of merit if it backed by evidence. However, the insurance company will still do its investigations into the accident.
Once they have completed their investigations, the negotiations can begin. It is an advantage if you have a Watkinsville car accident lawyer present. There is no maximum limit set on how much you can get from a settlement. The only cap is on how much you can collect as punitive damages which is $250,000.
However, Georgia is a comparative fault state. This means that you will only get compensation in keeping with how much the other driver was at fault. If you were in any way to blame for the accident, this will factor into how much you will receive.
If you did something to cause the accident –
speeding or overtaking illegally, then you are also to blame. The adjusters will calculate the percentage of your involvement. For example, it may be 20%. If so, the compensation you were to receive will be adjusted by that amount. However, if your participation amounts to more than 50%, you may not collect any damages at all.
Settlement Vs. Lawsuit: What Does a Car Accident Lawyer Advise?
When you file a claim, the aim is usually to settle with the at-fault driver's insurance company. This is easier and faster. However, filing a lawsuit is also an option that you may want to explore. You have to weigh the pros and cons.
The insurance company may make an offer that is less than the worth of your claim. If you don't feel satisfied with the proposal, then you can file a lawsuit. Sometimes you may not even have to go to court since insurance companies do not like that.
Just giving notice that you are going to file a lawsuit may convince them to make you a decent offer. If you are unable to agree on the settlement amount, it is best that you seek the court's intervention.
There are many benefits to settling with the at-fault driver's insurance company. You get to save time and get your compensation within a much shorter period compared to going to court. That means that your life can resume normalcy and you can move on with the settlement you accepted.
On the other hand, if you go to court, you are likely to get an even bigger compensation package. You are also in a position to request more damages. This means that you can get compensation for everything you lost. If you think about that advantage, the lengthy trial process may not feel too long.
Consult your Car accident lawyer on the best route to take and he will advise you accordingly. Ensure that you have accurately weighed all the options that you have so that you know what you are doing.
What is My Car Accident Claim Worth and What Can I Get?
The types of damages available to you depend on the kind of accident, the severity and the losses suffered. When you go to court, you can request damages for all the losses you suffered without a limit. There are generally two types of compensation that you can receive: economic and non-economic.
Economic Compensation
You get this compensation for all the losses you suffered that have a direct economic impact on your life. They include:
Lost wages
Once an accident happens and you are injured, you may not be in a position to go about your work. That means that you will not be earning to take care of yourself and your family. You have the right to request lost wages compensation for the days that you will be off from work.
Loss of property
If you are involved in an accident that is serious enough to have you injured, you likely lost property. You can seek damages for your car as well as any other property that you lost in the accident.
Medical expenses
You have a right to seek compensation for any medical costs that you incurred after the accident. This can include such things as medication, tests, scans, and surgery as well as admission fees. You will have to prove that the car accident caused the injuries. With an experienced lawyer, this should be easy.
Future medical expenses
Some injuries do not completely heal after the first visit to the hospital. You may have to go to the doctor for more procedures and medication. You should get compensation for this. You'll need the help of a doctor to approximate how much more you will need. In all of this, a car accident lawyer is invaluable as he knows all the necessary procedures.
Non-Economic Compensation
You get these damages for other losses that may not have a direct impact on your finances. It is not easy to determine the amount since they are things that cannot be measured financially. However, your Watkinsville car accident lawyer will be able to help with this. They include:
Pain and suffering.
This is for the trauma that you and your family endured after the car accident. Car crashes do not only affect a person physically but emotionally as well. The compensation is meant to assist you in receiving the help that you need such as therapy. The burden of proving that you deserve this compensation lies with you and your car accident lawyer. That is why you need an excellent lawyer.
Loss of enjoyment
This is a type of compensation that awarded if your life has negatively changed as a result of the accident. It can be due to disability or some form of impairment that has led to a reduced quality of life. Your lawyer can estimate a suitable amount depending on how severe the change is.
Loss of companionship
If a family has lost a loved one due to an accident, they can get compensation for loss of companionship. You can also get it if the person becomes completely paralyzed and is unable to do anything for himself.
Wrongful death
You can get this compensation if a loved one dies after an accident. It is so that the family can get some of the financial support the deceased usually provided.
You may also request punitive damages. A judge may award these if it is clear the at-fault driver was very negligent and reckless. Punitive damages awarded to punish the one responsible for the accident and prevent similar behavior in the future.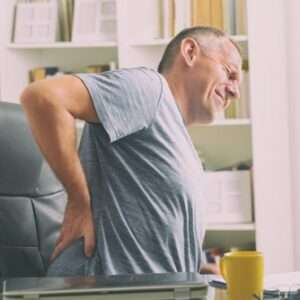 Call a Car Accident Lawyer in
Watkinsville

Today for a Consultation

Whether you caused a car accident or you are a victim, it is essential to have the help of an Watkinsville car accident lawyer. He will ensure that he carefully evaluates your case and finds a way forward for you. At The Weinstein Firm, we have a team of experienced Watkinsville car accident lawyers who are ready to listen to you. Talk to us today and let us get justice for you.