What should you do right after an accident or crash? Most Atlanta car accident attorneys will tell people to report a car accident immediately. However, after an accident, it might seem unclear or even like a scary thing to do. For those who wait too long, they may miss their chance at the compensation they deserve.
While you should always report your car accident right away, there are some particular things that govern reporting time frames.
Legal Deadlines for Filing a Claim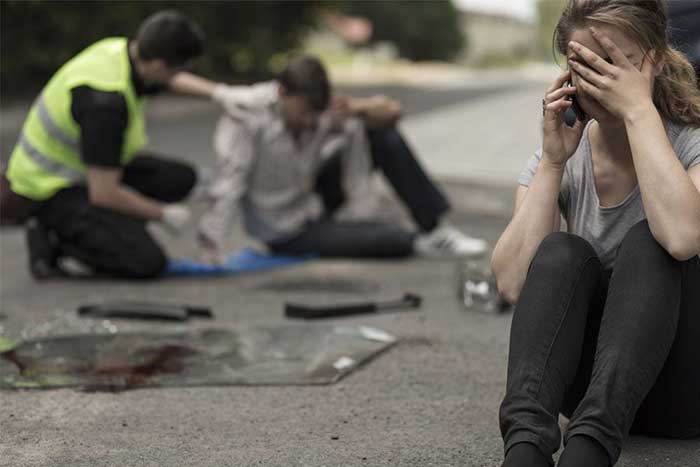 Within the Peach state, you have two years for personal injury claims. However, for claims that resulted because of a car accident have four years to file a claim officially. That is not the same thing as filing a claim with your insurance company.
Many people never have to file a legal claim for an injury because insurance claims will settle in mediation. Settling in mediation can save both parties from a lengthy court process and more legal fees.
If you and your insurance company are unable to reach a reasonable agreement, then you will need to proceed to court. With these deadlines, you have four years to instigate a lawsuit against the other driver or person responsible for the crash.
There are occasional excuses from this four year period, specifically for minors. For example, if you got in a crash and were hurt at the age of 17, then your four-year deadline would start when you turned 18, rather than starting at the time of the crash.
Then there are instances when the deadline is sooner. For example, if you hit a police car, you may only have six months to file the claim. Or, if a Park Patrol car hit you, then you may only have a year. It's important to discuss these aspects with your attorney to understand what deadlines apply to you.
Insurance Deadlines for Filing a Claim
Your insurance deadlines, however, vary significantly from the legal deadlines. If you come back to your insurance years after the crash, they will do very little to help you. They may even terminate your policy for you not having reported the crash sooner.
Usually, insurance policies will give only thirty days to file a claim. Many have penalties for allowing that time to pass unless there are specific circumstances in play. For example, if you were physically incapable of reporting the crash, then they may make allowances. However, when there was an opportunity, and that time passed, they may see it as you are avoiding making a claim.
Always be aware of the deadline within your insurance policy. Every couple of months, when your insurance provides you with updated insurance cards, they should have your terms as well. Review that regularly and if you have any questions, call your provider.
Understanding the Differences Between State Filing and Insurance Claims
As mentioned, before you can report the crash to your insurance without making an official claim. Understanding this difference can leave a bit of room for misunderstanding. If you do settle your claim with your insurance, then it's likely that you waived your right to pursue any other compensation through insurance or other legal means.
Essentially when you accept any form of compensation, you cannot reopen your case. Be careful that you don't waive your right to filing a case unless you reach a point of fair compensation.
Contact an Atlanta Auto Accident Attorney Immediately
Ultimately there is a time frame for opening a lawsuit or filing a claim. You don't have to wait until all of your medical needs are met to initiate a claim either. Speak with an attorney in Atlanta to understand how your timeframe should play out. They can guide you through complicated aspects of timeframes, such as if you were involved with a city or state vehicle.
An Atlanta attorney can also help you understand if waiting to file a claim is beneficial for you. Many will focus on helping you close the claim with full compensation before going to court.
Contact a Georgia Car Accident Lawyer
Only an Atlanta car accident attorney can fully explain how to handle your car accident. Work with an attorney to ensure that you report everything on time and as accurately as possible. They can provide guidance on dealing with insurance companies and help you handle all of your medical documents to show how much compensation you deserve.
Contact the Weinstein Firm for help now. Schedule a consultation and understand what aspects of your accident need reporting right away.