When a loved one is killed in a tragic accident, the last thing on your mind will be suing somebody for damages. You and your family are just trying to get through the funeral so you can grieve properly. While you focus on that, your Decatur wrongful death lawyer can handle the legal side of things.
What Qualifies as Wrongful Death in Decatur, Georgia?
A wrongful death case is a personal injury case in which the victim dies. They may pass away immediately after the accident. Other victims don't pass away until weeks or even months after the traumatic event.
As you may expect, the Georgia statute of limitations for wrongful death can be difficult to ascertain. Usually, you only have two years in which to file your claim. However, when it comes to wrongful death, the two years do not start until the victim passes away.
According to OCGA §9-3-33, the plaintiff in a wrongful death action has two years from the decedent's date of death to file their complaint. If, however, you miss this filing window, your case will be dismissed forever.
Your Decatur Wrongful Death Lawyer Can File Two Separate Claims
The other difference with a wrongful death case is your Decatur wrongful death lawyer can file two separate claims. The first claim is a wrongful death lawsuit. This is filed on behalf of the victim.
The second distinct cause of action is a "Survival Action" on behalf of the victim's estate. While you cannot demand pain and suffering in your wrongful death case, you can in your survival action.
The First is a Wrongful Death Claim on Behalf of Your Loved One
The initial wrongful death claim is technically filed on behalf of the victim. These are the damages your loved one could have demanded had they survived the accident. Under Georgia Code §51-4-2, only the following people can file a wrongful death claim:
The decedent's spouse
The victim's children
If there is no surviving spouse or child, then the decedent's parents may file a claim
A representative of the decedent's estate
If there is nobody who can legally file suit for wrongful death, the state can always appoint someone to do it for you. Therefore, if you're the victim's sister, friend, or long-term partner, you can petition the court to appoint an administrator to pursue legal action.
Your Attorney May Also File a Survival Claim on Behalf of the Estate
The second type of claim your family may need to file is a survival claim. As you may have surmised, this claim is brought on behalf of the people who would have inherited assets through the decedent's estate at a future date.
This claim must be filed by the administrator of the victim's estate. If there was no will, the courts can always appoint someone to handle the estate for your family.
Your Decatur Wrongful Death Lawyer Can Demand Damages for the Full Value of the Decedent's Life
When it comes to the wrongful death claim, there are certain damages your Decatur wrongful death lawyer can demand. According to OCGA §51-4-2, the plaintiff in a wrongful death lawsuit is entitled to damages for the full value of the decedent's life.
The statute does not explain what damages you are entitled to. Instead, the jury is supposed to make this determination. However, it does include both economic and non-economic damages.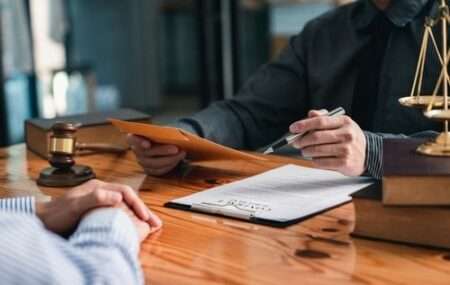 Your Loved One Would Have Been Entitled to Future Earnings and Services
Had your loved one survived their accident, they would've been able to demand damages for lost future income. Imagine that the decedent was 30 years old and made $100,000 per year.
The courts would assume that the victim would've worked until they were about 65, or the average retirement age. This means that, just in lost future income, your Decatur wrongful death lawyer could demand $3.5 million. Of course, this is just an example. Every case is unique.
The Estate May Be Entitled to Damages as Well
As part of your survival claim, your Decatur wrongful death lawyer will also demand certain damages. At a minimum, you should be entitled to the money you spent on the funeral and burial.
In addition to these expenses, your family is entitled to other types of damages, including pain and suffering on the part of the decedent. In certain situations, your Decatur wrongful death lawyer can also demand punitive damages.
Damages for Pain and Suffering on Behalf of the Decedent
It may seem odd that your Decatur injury attorney can demand compensation for pain and suffering. After all, the only person who suffered physical and mental anguish prior to your loved one's death is the decedent.
The defendant should be liable for whatever pain and suffering your loved one experienced prior to passing away. Your Decatur wrongful death lawyer will do their best to make sure you receive these damages.
Your Decatur Injury Attorney Can Demand Punitive Damages in Special Circumstances
There are times when your attorney can demand punitive damages. However, generally, punitive damages are not awarded in wrongful death cases.
The only times in which your Decatur injury attorney can ask for punitive damages is when you can prove the defendant behaved in the following manner:
Maliciously
Egregiously
With zero regards for the consequences or the public safety
It is rare that the judge will award punitive damages. And, since only the estate can make this demand, the courts don't feel that these damages are warranted.
Reach Out to an Experienced Decatur Wrongful Death Lawyer to Discuss Your Case
If you've recently lost a loved one to a tragic accident, we understand what you're going through. This is certainly not the time when you want to deal with insurance adjusters. That's why we suggest you talk to a wrongful death lawyer in Georgia sooner rather than later.
Call today and we can schedule your free, initial consultation. We will do our best to answer any questions you have about filing your lawsuit or collecting damages.