When new clients come in to meet with one of our Winston car accident lawyers, they usually have a lot of questions. First and foremost, they want to know how much their case is worth. They also want to know when they'll have their day in court.
What many people don't realize is that very few car accident cases go to trial. There are numerous benefits to settling your case, not the least of which is that it's a lot less expensive.
It Can Take Your Winston Car Accident Lawyer Hundreds of Hours to Prepare for Trial
People don't realize just how long it can take their Winston accident attorney to prepare their case. Not only do they need to gather the necessary evidence to prove your case. But they also have to painstakingly go through the information the defendant's lawyer sends through discovery.
It can also take months or years before a case goes to trial. By the time your case is over, your lawyer may have spent tens of thousands of dollars paying for expert witnesses and other expenses.
If you lose at trial, both you and your Winston accident attorney will walk away with nothing. This why
Your Lawyer Will Have to Dig Up Sufficient Evidence to Prove Your Case
When you first meet with your Winston car accident lawyer, you should give them copies of any correspondence you've received related to your case. You'll also need to provide them with a copy of the police report.
However, while this is a good start, your lawyer will still have to spend quite some time searching for other evidence.
You have no idea what kind of claims the defendant will make. They'll likely claim that you were the one responsible for the crash. Your Winston accident attorney will need to find specific proof showing that this isn't the case.
Your Winston Accident Attorney Also Has to Review the Information Provided by the Defendant
At some point after you file suit, your Winston car accident lawyer must go through the discovery process. Both sides will have to provide the other with any relevant information they plan to use at trial.
There's no telling how much information your attorney will have to sift through. It will take them hours to do this. They may even have to recruit interns or junior associates to help.
This takes time away from other cases. It's critically important that your Winston car accident lawyer make the time count.
There's a Good Chance Your Winston Car Accident Lawyer Will Have to Hire Experts
If your case goes to trial, your Winston accident attorney will probably have to hire experts.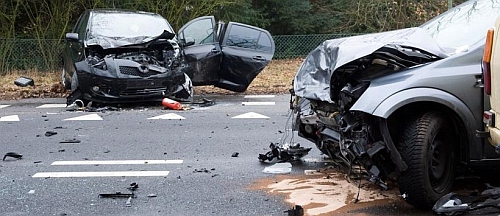 Your attorney may need to hire engineers to help prove how the crash took place. These experts are called accident reconstructionists. You may also need to hire medical experts to demonstrate how much future medical care you may need.
Expert witnesses are very expensive. Not only do you have to pay their hourly fees. You'll also have to pay for their accommodations and transportation fees.
There Are Filing Fees and Other Costs Involved in Going to Trial
In addition to hiring experts, your Winston accident attorney will also have to spend a lot of money on administrative costs. For example, there are filing fees to be paid. This isn't always limited to the fee for filing your initial complaint.
You may also have to pay money to file motions. These fees can add up. Considering that you'll also have to spend money to serve these papers on the defendant, you can expect your total fees to increase significantly.
Your Winston Car Accident Lawyer May Need to Conduct Depositions as Well
If your case is complex, there's a chance your Winston car accident lawyer will need to conduct depositions. This is when you bring a witness into the office and ask them a series of questions.
Not only will you have to pay for travel, but you'll also have to pay the court recorder's fee. If you aren't able to conduct the deposition at our firm, you'll have to pay a fee to rent out a neutral space.
Our Winston Accident Attorneys Usually Settle Car Accident Lawsuits
One of the reasons our Winston accident attorneys settle most cases is that it is a lot less expensive. However, there are many other benefits of settling your case.
Some of these include the following:
It takes a lot longer to go to trial as compared to settling.
You can save a lot of money if you settle.
You don't have to worry about losing at trial.
Your Winston car accident lawyer will usually negotiate a lump sum settlement, so you get paid quickly.
Of course, every case is different. Our Winston accident attorneys have to review your case thoroughly before they decide if a settlement is your best option.
If the defendant or the insurance company aren't willing to settle, you'll have no choice but to go to trial. However, even cases scheduled for trial often settle days before you go before the judge.
You Should Talk to an Experienced Winston Car Accident Lawyer
If you were injured in a car accident, there's a part of you that wants your day in court. However, when you meet with your Winston accident attorney, they'll explain that most of these cases settle out of court.
What you need to remember is that your Winston car accident lawyer wants to get you the maximum compensation possible. To do this, you may need to entertain a settlement. By the time you get to trial, your lawyer may have spent tens of thousands of dollars. There's no need to do this if there's a chance to settle for a fair amount.
We suggest you contact our office today to schedule your free, initial consultation. All you have to do is call us at (770) HELP-NOW and speak with one of our representatives.