When a property owner allows a guest or a visitor to step onto their property, they are automatically in charge of taking care of that person, namely preventing an injury from happening. Property owners should regularly keep up with the maintenance of their property. Otherwise, they may be liable for any injuries that occur.
The Weinstein Firm is staffed by a team of committed, seasoned, and aggressive personal injury lawyers. We fight for our clients through any complex legal battle to ensure that their rights are protected.
Types of Premises Liability Cases
You can take legal action against a property owner who has failed to make their property safe for others. Whether it is something physical, such as a set of shaky stairways, or environmental, such as toxic spills, they must take the right precautions. There must be warnings to guests about the potential dangers as well.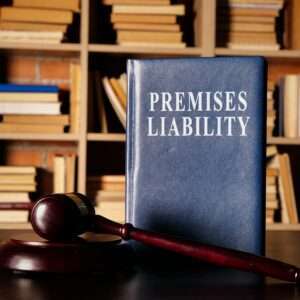 These are the different types of premises liability cases we have seen:
Unsafe or inadequate stairways or rails to prevent slip and falls
Failure to place security alert systems
Failure to warn individuals of a potential danger
Failure to maintain locks or bolts to prevent trespassers
Poor security or layout of a store display, causing injuries
Failing to clean up a spill or warn customers or a slippery area
Failure to provide security measures or sufficient lighting to keep guests safe
Failure to maintain equipment on a work site
Our premises liability attorneys know how important it is to prove that someone or another was negligent in maintaining the property. The key to a successful claim is linking negligence specifically to the incident, as well as the injuries that followed. At The Weinstein Firm, our clients' success is our success.