It is not uncommon for vehicle collisions to occur and safety airbags fail to deploy. Airbags are designed to protect you when your vehicle collides with an object. Unfortunately, they sometimes do not work correctly, increasing your chances of sustaining an injury. If you were injured because your airbags did not deploy, contact an auto accident lawyer in Atlanta immediately.
Airbags are supplementary protection that works best in combination with seat belts. They are designed to deploy in moderate to severe collisions. They reduce the chance of your head or upper body striking the vehicle's interior during a crash. According to National Highway Traffic Safety Administration (NHTSA), an airbag can inflate in less than 1/2oth of a second or in the blink of an eye.
If your airbag fails to perform its job during a crash, you may have a right to legal action. However, several parties, including the car manufacturer, may be liable for damages. So you need the help of a lawyer to identify the responsible parties and recover compensation. This article discusses whether you have a right to a claim where airbags did not deploy.
When Are Airbags Supposed to Deploy?
According to NHTSA, frontal and side-impact airbags are designed to deploy in moderate to severe crashes. Where there is a moderate to severe collision, a signal is sent from the airbag's electric control unit to the inflator. This inflator starts a chemical reaction that inflates the airbag within a blink of an eye.
When combined with a seat belt, it protects you during a crash. However, airbags don't activate in every accident. Therefore, after a collision, you need to prove that your airbags did not deploy although they should have.
Several factors may be responsible if your airbags did not deploy during an auto crash. They include:
Your vehicle's airbag system design strategy
The rate of speed the car was going before the crash
The direction of the impact
The other types of vehicles involved in the collision
Your vehicle's crash sensor locations
Furthermore, airbag malfunction can cause catastrophic injuries such as:
Brain injury
Broken bones
Face lacerations
Back and neck injuries
Scarring
Spinal cord damages
Internal injuries, etc.
An Auto Accident Lawyer Atlanta Explains Why Your Airbags Did Not Deploy During a Crash
Airbags are not designed to deploy in every accident. Hence, there are circumstances when they may fail to activate. Circumstances that made it so your airbags did not deploy include but are not limited to the following:
The Severity of the Crash
Your airbags did not deploy if the crash conditions were minor. However, if you were wearing a seat belt, it would limit the chances of sustaining head or chest injuries.
Many frontal airbag systems automatically turn off when it detects no passenger. It may not deploy if it detects a passenger with a  small stature or a child. This is a safety feature to prevent injury to children upon deployment.
Where the crash sensor of a vehicle is defective, airbags may not activate. Airbag defects include improper installation, design defect, software failure, defective electrical components, etc.
Airbag Needs to Be Replaced
Another possible reason your airbags did not deploy is that the airbags may not have been replaced after a previous crash. Therefore, it is crucial to replace used airbags after a collision.
Who Is Liable When Airbags Fail to Deploy?
When you get into a collision, you trust that your vehicle's safety features should protect you from harm. However, what happens if your airbags did not deploy during a car accident? Where this occurs, you can file a claim or lawsuit seeking damages.
After the collision, you must determine the parties at fault for your wounds and losses. For example, if a negligent driver caused the crash, they would be liable for damages. According to Georgia law, you can seek damages for injuries sustained.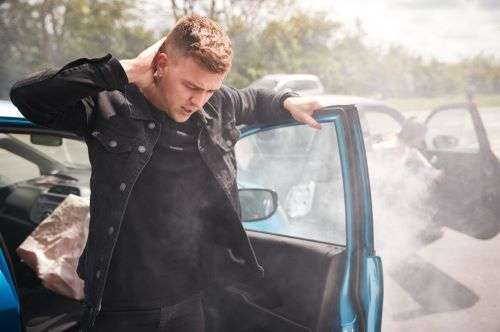 You can also pursue compensation for the airbag failing to deploy. If the airbags did not deploy, the liable parties may include the vehicle or airbag manufacturer. Manufacturers can be strictly liable for damages if there are:
A problem in the airbag manufacturing
Design defect
Failure to warn against potential risk
Failure to adequately provide instructions for airbag usage
Breach of warranty, etc.
Instituting a claim against a manufacturer for a product defect falls under product liability law. This type of case can be challenging to navigate on your own. You need the help of an experienced auto accident lawyer in Atlanta to advocate on your behalf.
How To Prove Liability When Airbags Did Not Deploy
You must prove liability to succeed in your claim when your airbags did not deploy during a crash. However, the law holds the manufacturer to strict liability, so you don't have to prove their negligence. Instead, you just need to establish the product caused your injuries.
In proving liability, you must show that:
That your vehicle's airbags did not deploy in the crash but should have.
The airbags did not deploy because they are defective in their manufacturing, design, etc.
You suffered injuries from the airbag's failure to deploy.
You suffered compensatory damages because of your injuries.
What Do I Do After an Atlanta Car Accident?
You need evidence to prove your assertions in a civil case. The evidence gathered is critical in holding the liable parties accountable for your injuries and losses. So you must act quickly and begin compiling proof for your claim immediately after the collision.
To build a solid case, do the following:
Take pictures of the accident scene, inside your car where the airbag should have deployed, your injuries, etc.
Collect the contact information of eyewitnesses who saw the crash
Keep track of all your expenses related to your injuries
Write down everything you remember about the crash
What Damages Can an Auto Accident Lawyer in Atlanta Get For Me?
If your airbags did not deploy, you may have sustained severe injury and property damage. An experienced lawyer can help you recover damages for your wounds and losses. These includes:
Medical expenses
Property damage
Pain and suffering
Lost wages
Additional out-of-pocket expenses
Our Injury Lawyers in Atlanta Can Handle Your Case!
Airbag malfunctioning during a crash can result in life-changing injuries. You have a right to file a claim or lawsuit to recover compensation. However, there might be multiple parties you can sue in such situations. Therefore, you need the help of an experienced lawyer to explore your legal options in case your airbags did not deploy in a crash.
The personal injury lawyers at The Weinstein Firm have extensive experience representing injury victims. We are relentless in recovering compensation for our clients. If you sustained injuries because your airbags did not deploy, contact an injury lawyer in Atlanta. We offer free initial consultations.