The days and months that follow an auto accident are often unpleasant. Suddenly, you find yourself dealing with insurance companies while trying to heal from your injuries. In such situations, you must seek the help of an Atlanta car wreck attorney.
The Georgia Department of Public Health reports that motor vehicle crashes are the leading cause of injury deaths and the second leading cause of hospitalizations and ER visits in Georgia. Such a report indicates that car accidents are frequent in Georgia. Therefore, even if you are not currently injured, you may know someone who has just been in one.
When car accidents occur, in addition to visiting the hospital, victims often have to interact with representatives from insurance companies. This could be the victim's insurance company or the other party's. Either way, it is rarely a pleasant encounter, and many prefer to have someone else handle these interactions.
At The Weinstein Firm, we understand how nerve-wracking this experience can be, and our Atlanta car wreck attorney has written this article to answer some questions you may have. Here, we cover why you need an Atlanta car wreck attorney and how soon they can take over interactions with insurance companies.
Can an Atlanta Car Wreck Attorney Deal With Insurance Companies for You?
You may need some respite from the stress that will undoubtedly come from interactions with insurance companies. Most insurance companies will look for ways to devalue or cast doubt over the validity of your claim. Fortunately, you can decide not to interact directly with them and have a car accident lawyer do that.
When you hire our car wreck attorney, you can be sure that they'll handle all communications with the insurance company. As soon as you hire us, we will send out a letter informing all parties that we are representing you.
All communication will also be directed to us while we constantly update you on how the case progresses. We would help you with everything from gathering evidence to proving your damages and representing you in negotiations.
Why Do You Need to Hire an Atlanta Car Wreck Attorney After an Accident?
Fighting for fair compensation without getting the rest you need after an accident can affect your health. In severe cases, it may even cause a relapse. So, it is unsurprising that many people opt to have an Atlanta car wreck attorney handle interactions with insurance companies.
Regardless of the insurance company, they'll do their best to pay as little as possible to you. Consequently, they'll often employ a variety of tactics to achieve this. For example, you may get a visit from an insurance adjuster with an offer for your damages.
Most people don't know how to value their damages and may accept the first offer they receive. Sadly, the first offer is often significantly lower than your claim is worth. They could also try to get a statement from you after an accident.
While this may look harmless, if your account contradicts anything you say in the future, they could use that to devalue your claim. Consequently, always refer insurance adjusters to your Atlanta car wreck lawyer, but if you're yet to get one, you can tell them your attorney will reach out to them. Now, let's look at how an Atlanta car wreck attorney can make a difference.
Take the Lead in Negotiations
Most car accident lawsuits don't get to trial. Multiple estimates put the percentage at five percent. Therefore, 95% of car accident claims get settled out of court. Unlike trials, out-of-court settlements require several negotiations.
The other party will make an offer which you will review with your attorney to weigh its value. An experienced Atlanta car wreck attorney should ideally know how to calculate the worth of your damages based on available information. They can then review it before accepting or presenting a counter-offer.
With years of experience and, in some cases, hundreds of similar claims under their belt, your attorney should be able to get you a good deal. Similarly, having an attorney representing you could boost your chances of getting fair compensation if your case gets to court.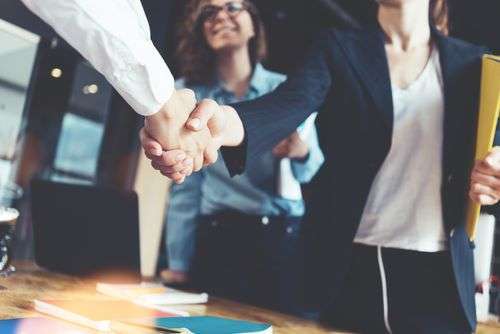 Your lawyer's ability to handle negotiations will depend on the evidence available to them. For example, you will have difficulty convincing an insurance company to pay fair compensation without sufficient evidence to back your claims.
The evidence here could include medical treatment records and bills, property damage estimates, pay slips to prove loss of income, and even expert witnesses to prove fault. Getting some of this evidence could be difficult if you combine it with taking care of your health.
For example, requesting medical records could involve speaking with the hospital frequently. They may be understaffed or unable to respond to your inquiry on time, and without someone helping you out, you may give up. An Atlanta car wreck attorney can even help you find eyewitnesses to strengthen your case.
Very few people can stay objective when hurting, and a car accident could put you in this case. You may have the insurance company disputing some of your claims even though they are accurate. As unacceptable as this is, what you say or do will be used against you.
With an Atlanta car wreck attorney, you have someone who did not experience the same events and can be an objective party. They can help you point out holes in your story but still fight for you. They can also review any offers you get from insurance companies objectively.
Estimate Your Losses and Damages
Making an accurate car accident ensures that you show your damages and losses. In some cases, such as property damage, you may be able to get these easily. However, where you have to stay away from work or stay in the hospital for an extended time, that may be harder to calculate.
Hiring a car accident lawyer means you do not have to calculate your losses. Instead, your attorney will examine your accident's evidence to arrive at an accurate estimate of your damages. This will help in making a claim.
Hire the Weinstein Firm's Personal Injury Lawyers to Represent You
Going up against an insurance company is no mean feat for anyone, especially one with little experience in such matters. Therefore, you must do everything you can to give yourself a chance at success. A competent car wreck attorney will give you an edge in negotiations with insurance companies.
At The Weinstein Firm, you get the best personal injury attorney in Atlanta, Georgia. We represent clients across various personal injury cases, including car accidents, bicycle accidents, and truck accidents. We also offer a free initial consultation to prospective clients. So call us today to learn how we can help you get fair compensation.