When you file a car accident claim, you expect to get compensation. However, insurance companies often deny claims more than they grant them. This happens for several reasons, whether in good or bad faith.
Good faith insurance denials occur when the insurance company has a justifiable and legal reason for not paying compensation. Bad faith insurance is an attempt to revoke obligations to clients through refusal to pay a policyholder's legitimate claim or to investigate and process a policyholder's claim within a reasonable period.
If your auto insurance company denies your claim in bad faith, our team of the best auto accident lawyers in Atlanta can take action to ensure you recover compensation. This article discusses what you can do if your car accident claim gets denied.
Why Do Insurance Companies Deny Claims? Best Auto Accident Lawyers in Atlanta Explain
As mentioned, there are several reasons why an auto insurance provider will deny a legitimate car accident claim. They include but are not limited to the following:
Liability Is Unclear
The auto insurance company will likely deny the claim where the fault is disputed. This is because they don't want to pay out a false claim, especially if there is a possibility that their policyholder was not at fault.
Therefore, it is crucial to establish fault immediately after the accident. While doing this is easy in some cases, it is challenging in rear-end collisions.
As such, crash victims must gather evidence from the accident scene to prove the other party's fault. Standard proof required includes pictures and videos from the crash scene, the accident report, witness statements, etc.
No Medical Record
The insurer will not pay compensation if there is no medical record of injury or treatment. Generally, there must be a loss for there to be a remedy. As a result, if you cannot show that you sustained injuries or the treatment you received, the insurer can rightly infer that you were uninjured in the accident.
Late treatment can also lead to car accident claim denial. Therefore, seek medical care even if you feel fine after an accident. Aside from providing proof of your treatment, it reduces the risk of delayed injuries, which are often serious.
The Car Accident Claim Exceeds the Coverage Amount
Georgia has policy limits for auto liability insurance coverages. Motorists must have:
Bodily injury liability: $25,000 per person or $50,000 per incident.
Property damage liability: $25,000 per incident.
So, if your economic and non-economic losses exceed the at-fault party's policy limit, the insurer will deny the car accident claim. For the insurer to approve the claim, they will pay only the amount the policy covers.
You may lose out on the remaining amount asked for unless you have underinsured motorist coverage or file a personal injury lawsuit. However, such a lawsuit will only be worthwhile if the at-fault party has enough liquidity to pay out-of-pocket.
Late Notification
Another reason for car accident claim denials is late notification. If you fail to commence an insurance claim on time, the insurer might deny the compensation request. However, unlike personal injury lawsuits, where the law specifies the period to file a claim, insurance policies differ.
Insurance providers often stipulate when to file a compensation claim, usually a few days after the accident. But find out from the at-fault party the time stipulated in their insurance policy. Then, hire the best auto accident lawyers in Atlanta to help you begin the claims process.
Other reasons for the denial of personal injury claims are:
The at-fault party does not have a policy in effect because of a lack of premium payment.
The victim was unlicensed, drove under the influence of alcohol, or violated a traffic law.
The victim included false facts in the demand letter.
What to Do if Your Car Accident Claim Gets Denied in Atlanta, Georgia
If your request for compensation gets denied by the at-fault party's insurer, take the following actions:
Write to the Insurance Company
The first thing to do is contact the insurer in writing and find out what happened. Ask why they denied your car accident claim, and ensure you get a written reply. Ensure the written response clearly states the denial's reason, as you will need it to file a complaint to the state insurance regulatory board.
Gather Evidence 
Depending on the reasons given for the claim denial, you might have to gather and present additional evidence. For example, suppose one of the reasons for the denial is insufficient information on an injury. In such an instance, you need to get your medical record and the treatment plan if you did not submit it earlier.
In some cases, you might also have to present expert evidence. The medical expert will help you link your injury to the crash and testify on the impact on your life. Presenting evidence you did not submit earlier will also make the insurance company review your car accident claim.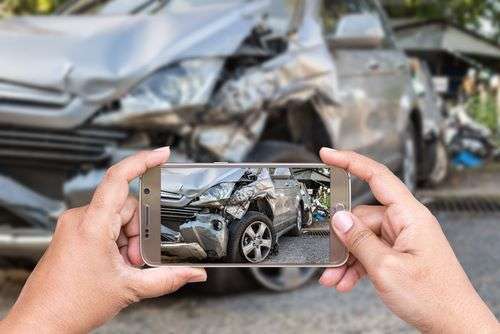 File an Appeal
After gathering evidence, appeal the decision. Here, you need to contradict the reasons for the earlier denial. For example, if it was based on a lack of evidence, let the insurance company know you have provided the proof they need.
If the denial was based on liability being unclear, provide evidence showing who the determined liable party is. A police report is essential at this point. Ensure you do not delay filing the appeal, and it must be in writing.
Get Legal Representation
Another thing to do after a denied car accident claim is to get legal representation. Claims filed by personal injury lawyers have a greater chance of getting approved. This is because the attorney knows the common reasons why insurers deny claims and will ensure your claim has the necessary proof and facts to succeed.
Also, your attorney might hire an independent claims adjuster to examine the reasons for the denial. If, after filing an appeal, the insurance provider still refuses to pay compensation, the lawyer can help you commence the process for a personal injury lawsuit.
Was Your Car Accident Claim Denied? The Best Auto Accident Lawyers in Atlanta Can Help!
At The Weinstein Firm, we know how motor vehicle accidents affect victims and their families. So, we understand the need to get the maximum compensation on time. Therefore, if the at-fault driver's insurer denies your claim, we are the people to call.
Our personal injury attorneys in Atlanta, Georgia, have many years of experience helping accident victims get what they deserve. So, whether you are filing a new car accident claim or appealing a denied claim, we will pursue the case aggressively until we win. Contact us today for a free case review.