Atlanta car wreck attorneys understand how chaotic a car wreck can be. In the days following a car crash, you may be unsure of what to do. It can be challenging to deal with injuries and property damage. Hence, you may feel traumatized and too shaken to act.
What you do after a car crash is essential. First, you have a right to file an insurance claim or personal injury lawsuit in court for the damage. So your actions can significantly impact your claim.
While you are not obligated to hire a lawyer, getting one can increase your chances of getting maximum compensation for damages. This article highlights what you should do in the days following a car crash.
Atlanta Car Wreck Attorneys Explain What You Should Do in the Days Following a Car Crash
Accidents happen unexpectedly in Atlanta and can result in severe damage. Protecting your rights to compensatory damages begins at the car accident scene.
While you can obtain a lot of crucial evidence at the scene, it does not stop there. In the days following a car crash, you should take the initiative to protect your rights. Be diligent in documenting your injuries and property damage.
In Atlanta, GA, you have two years from the date of the injury to file a personal injury claim. However, having a two-year window should not delay you from asserting your claim. Therefore, start gathering evidence of your injuries and damages immediately.
The longer you wait, the less credible your claim might be. To succeed and get a fair settlement, here are things you should do in the days following a car crash:
1. File a Police Report
If you are involved in a collision, report to the police at the crash scene. The police will create an accident report. This ensures the responding officer can gather all relevant information. In addition, the record is essential when pursuing compensation for your injuries.
There is no time frame in which you must report your claim. However, Georgia law requires you to notify the police immediately. But you can still choose to do so days after the collision.
2. Seek Immediate Medical Treatment
Injuries are a common possible consequence of a car crash. Unfortunately, many victims too often fail to get immediate care. This can adversely affect your health and personal injury claim. In addition, most injuries do not reflect immediately. It can take some time to know the full extent of your wounds.
After a crash, get checked as soon as possible. Insurance companies can use your reluctance to deny your claim or offer a low settlement. So do not delay.
In addition, it is essential to return for follow-up visits. Insurance adjusters and defense attorneys will take advantage of your refusal to follow the doctor's instructions. They will argue that your injuries are exaggerated and fake. Therefore, get medical care timeously and follow all of your physician's instructions.
3. Record All Medical Treatment
Medical records are documentary evidence of past and ongoing treatment. For example, you can take photographs of your injuries and record treatment progress in the days following a car crash.
Include the treatment you get in your record book. In addition, document how the injury has impacted your daily life. Your medical records establish information such as:
The full extent of your medical condition
The duration of your treatment
The medical charges incurred
Establish a connection between your injuries and the crash
Document your pain and suffering
Document your future medical needs as a result of the collision, etc.
4. Get Quotations for Your Property Damage
After a traffic accident, get an estimate for your property damage. Let the repair shop assess the damage. It prevents you from getting tied to a lowball estimate from the insurance company. You can obtain multiple quotations if necessary.
Submitting more than one independent quotation can prevent the insurance company from delaying your claim. Ensure that the estimated quotation is sufficient to repair your property to the highest standards.
5. Do Not Discuss the Accident
In the days following a car crash, do not discuss the accident. Avoid venting about the incident on social media. Doing so can affect your claim.
Insurance adjusters have a field day trying to deny or reduce your claim. So they may use any public communication about the crash against you. They will imply that you were partially or fully at fault for the collision.
Photos and videos of your engaging in any physical activity can be misconstrued against you. For example, insurance adjusters might argue you were never injured. So, in the days following a car crash, avoid posting videos of yourself on social networks.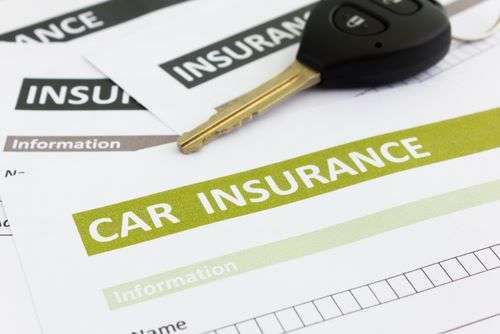 6. Notify Your Insurance Company
The at-fault driver liability insurance pays for your damages when injured in a collision. Hence, you are to notify the at-fault driver's insurance company. In addition, inform your own insurance company.
Your insurance company can help if the at-fault driver is uninsured, underinsured, or was a hit-and-run. You do not need to tell them everything. Stick to the facts of the crash. In addition, do not admit fault or give a recorded statement until you've spoken to a lawyer.
7. Beware of Settlement Offers
Also, beware of quick settlement offers. Insurance companies are not out to help you because they are in the business of making money. Therefore, they don't quickly pay out claims without an ulterior motive.
Typically insurance adjusters will approach you to make a settlement offer after a crash. But unfortunately, their initial settlement will be less than you deserve. Hence, accepting a quick offer is detrimental to you.
When you accept the first offer, it is the final resolution of your claim. After that, you cannot demand more money. So, ensure you work with Atlanta car wreck attorneys to protect your interest.
8. Hire a Car Wreck Attorney
Consulting with a lawyer may be the most helpful step you can take in the days following a car crash.  A lawyer will help you understand your case and protect your rights.
They will handle all negotiations and communications with the insurance adjusters. In addition, they will settle for nothing less than the compensation you deserve.
Contact Our Atlanta Car Wreck Attorneys for a Free Consultation
Dealing with a car accident can be exhausting. The days following a car crash can be filled with trauma and confusion. However, you deserve to have your rights and interests protected. At The Weinstein Firm, we will guide you on the best action to take moving forward.
Our Georgia personal injury attorneys are passionate about restoring your peace of mind and protecting your best interest. We are result-oriented and will stop at nothing to recover the best compensation you deserve. Reach out to us today to learn more about our services.