Every day, the sun rises, and we wake up to find the world still spinning. There's work that needs to be done, responsibilities and duties that must be fulfilled, bills to be paid, and family members that need to be cared for and supported. None of these things change, though, in the face of a catastrophic bodily injury; supporting your loved ones may get much, much harder.
When residents of Warner Robins, GA, suffer an injury because of someone else's recklessness or negligence, they often have no clue where to turn. After a catastrophic injury, your medical bills are probably pilling up, and the mental anguish involved with not being able to work can weigh heavily on you and your loved ones.
Those challenges and stressors are what drive a Warner Robins personal injury lawyer at The Weinstein Firm to do their best every day. We understand what you're up against – not only in the immediate days that follow an accident, but in the months, and even years, of litigation and recovery ahead. When you've suffered an injury and don't know where to turn, let our Warner Robins personal injury lawyers help you.
Call us at 770-HELP-NOW today to schedule a no-obligation consultation.
What Should I Do After An Injury?
The steps you take in the moments and days following an accident can affect your ability to file a personal injury claim and your health. You are your best advocate, and you are not hopeless. Take the following steps after an injury in Warner Robins or anywhere in Georgia to improve your chances of succeeding in your personal injury case.
Get Medical Treatment
The first thing you need to do after an accident – regardless of the form it takes – is prioritize your health and that of others. Determine if you're hurt and get medical attention.
Take Photos/Video
If you can, take pictures of the objects involved in the accident before they are moved off the scene. Also, makes sure to take photos of your injuries, not just things.
Get Names And Contact Info Of Everyone Involved
Whether it a car accident, bicycle crash, or slip and fall accident, collect the contact information of everyone involved; that means the driver, eyewitnesses, property owner, etc.
Report the Incident
Make sure you report the incident to the relevant authorities. If it's a car wreck, call the police ASAP and wait for them to arrive; if you got hurt on someone else's property, report the incident to the manager or property owner; and if you got hurt at work, report your injury to your employer.
Never Admit Fault
It's always best to limit what you say after an accident. When interacting with others, whether witnesses, the other driver, the property manager, or the police, be respectful but never admit fault.
Call A Personal Injury Lawyer!
At The Weinstein Firm, we hate seeing people being taken advantage of by at-fault parties and powerful insurance companies. Call us immediately after your injury, and let us protect your interests from the get-go! It doesn't cost you a dime to talk to us.
Why Do I Need A Warner Robbins Personal Injury Lawyer?
The Warner Robins personal injury lawyers at The Weinstein Firm have years of experience fighting for individuals who have been injured by the negligence and carelessness of others. We have recovered millions in settlements and verdicts, including countless recoveries of $1 million or more in personal injury cases.
When our team represents you, we will help with:
Case Preparation / Filing a Lawsuit: We will work with experts such as forensic experts and investigators to analyze every detail of your case to gather evidence to build a strong argument for your personal injury claim.
Settlement Negotiation: Every step we take will be tailored to maximize the available financial recovery for your case. We have experience dealing with insurance adjusters and will utilize our negotiation skills so you can get the full compensation you deserve and in a timely manner.
Trial Preparation & Representation: At The Weinstein Firm, we have practical courtroom experience, and if negotiations fall through, we can represent your case in court. Our personal injury lawyers focus their skills and knowledge on litigation to recover the maximum possible compensation for your claim and hold negligent parties accountable for causing your losses and injuries.
What Type of Damages Can I Recover?
Under Georgia's state and federal law, individuals hurt because of another person's or party's negligence can pursue an insurance claim or personal injury lawsuit. Typically, the type of damages sought will vary from one personal injury case to another, but one thing holds true in all matters of catastrophic injury or death; you need a skilled and experienced personal injury attorney on your side.
A litigator who has a reputation for excellence in handling personal injury cases can help you pursue all damages, including:
1. Economic: These are objectively verifiable or measurable losses and can include:
– Damage to physical property
– Medical expenses (current and future, including the cost of rehabilitation, medical devices, etc.)
– Current and future loss of earnings
2. Non-Economic: These are defined as unquantifiable/non-monetary losses or, rather, subjective losses. Subjective losses include:
– Mental anguish
– Physical pain
– Loss of enjoyment of life
3. Punitive: These damages are unique in that they are awarded solely to punish the defendant in a personal injury case and not compensate the victim.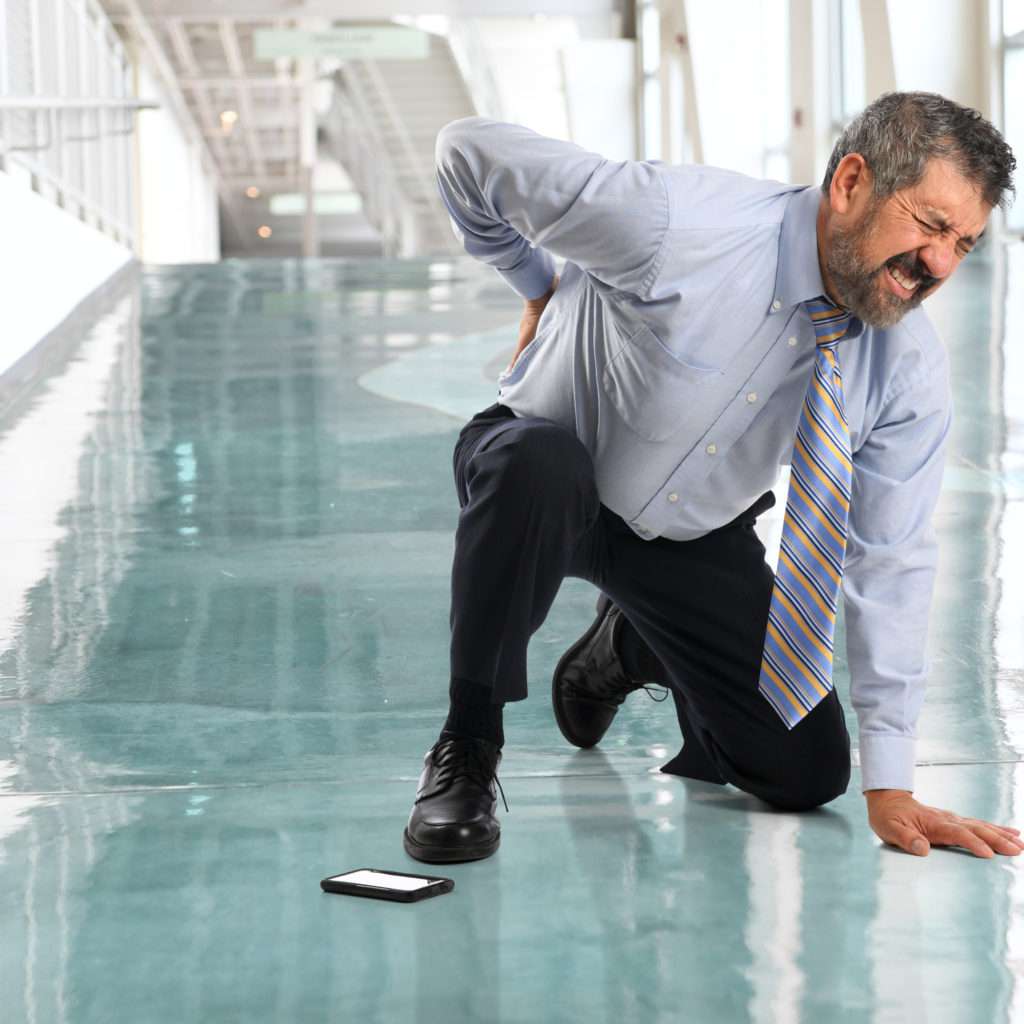 How Is Liability Determined?
Georgia statutes establish the legal requirements that must be met to determine fault in a personal injury case. These legal requirements include:
Elements of negligence:
Duty of Care: There was a duty for the defendant to conform to a standard of conduct
Breach of Duty of Care: There was a breach of that duty
Causation: The breach of duty resulted in your injury
Damages: The injury suffered caused losses/damages
Georgia's Modified Contributory Negligence Rule: Georgia's negligence laws follow the comparative fault doctrine. This means that Georgia weighs the negligence of all parties, including the plaintiff, when awarding damages. If an injured individual is found to be 50% or more at fault for their injury, they are not entitled to any compensation.
How Much Time Do I Have To File A Personal Injury Claim In Georgia?
The state of Georgia sets strict time limits on when a personal injury can be filed. Typically, an injured person has two years to file his or her claim. However, there might be exceptions. For example, if an injured person is a minor (under 18), the deadline is extended until they reach 18. However, the sufferer's parents will only have two years from the date of injury to file a claim for medical expenses.
Personal Injury Claims Process In Georgia
While you are focusing on your recovery, the Warner Robins personal injury lawyer at The Weinstein will handle your claim process. Below is a quick overview of the process we follow with new personal injury clients:
Step 1 – Consultation
Step 2 – Investigation
Step 3 – Preparation of the demand package
Step 4 – Settlement Negotiation & Mediation
Step 5 – Filing your personal injury lawsuit
Step 6 – Discovery
Step 7 – Trial
Popular cultures and Hollywood make personal injury lawsuits seem like simple affairs where the bad guy gets sued, and the case immediately winds up in a courtroom with attorneys giving fancy speeches, but the reality is that the claim process is far more complex and time-consuming. At The Weinstein Firm, we have helped countless clients all the way from the date of their injury through a jury verdict. If you need legal assistance because you suffered an injury due to another party's negligence, we want to help. Call us.
How Much Will A Warner Robins Personal Injury Lawyer Cost?
The reputable Warner Robins, personal injury lawyer at The Weinstein Firm, take on personal injury case on a contingency basis. Meaning, we never charge you a fee for our services unless we secure a favorable outcome for your case. If you don't win, we don't get paid.
Types of Personal Injury Cases We Handle At The Weinstein Firm
Our Warner Robins personal injury attorneys have represented clients who have suffered injures in different accident and incidents, including:
Car Accidents
Whether you walked away with a minor concussion or a lasting spinal injury, we can help fight for the compensation you need.
 Motorcycle Accidents
Motorcycle crashes often lead to fatal injuries because bikers have no protection from the road or the impact of other vehicles. Let us help you fight for fair compensation for your motorcycle accident injuries.
 Medical Malpractice
All medical practitioners owe their patients a duty of care to conduct themselves in compliance with the accepted standard of care. Don't let a negligent physician get away with harming your or your loved ones. When a medical practitioner's medical error causes you harm, our team is here to help.
Workers' Compensation
Our attorneys represent injured employees who are facing a dispute with Georgia's Sate Board of Workers' Compensation. We will fight tooth and nail for the benefits due to you after a workplace injury.
Premises Liability
Dog bites, slip, and fall accidents, and negligent security all fall under premises liability. Learn your options if you've been hurt because of a property owner's negligence.
Nursing Home Neglect
Whether your elderly loved one is not receiving adequate protection or care, or if they are being hurt intentionally, we can help. Our Warner Robins personal injury lawyer is here to fight for the justice of senior citizens who are abused or neglected because they are vulnerable.
Wrongful Death
When you've lost a family member because of the negligence or reckless behavior of someone else, the lawyer at The Weinstein Firm will take care of the legal details while you focus on grieving and healing from your loss.
Other cases we handle:
Assault And Buttery
Birth Injuries
 Sexual Abuse
Catastrophic Injuries
The Weinstein Firm is committed to helping people across Georgia when they suffer an injury or illness because of the negligence of others. Whether you have been hurt at work, in a car wreck, or lost a loved one in an accident, our team is here for you.
Please call our Warner Robins personal injury lawyers at 770-HELP-NOW to schedule your free no-obligation consultation.