Tragically, no matter what precautions we take or how careful we are, accidents still happen every day. Some accidents like slip and falls, medical malpractice, dog bites, etc. that result from someone's negligence are especially common in Georgia. When someone else's recklessness causes an accident that results in your injuries, the committed attorneys at The Weinstein Firm can help you hold the liable party for damages.
We have the knowledge, skills, experience, and resources to take on even the biggest insurance companies and corporations. We have handled several personal injury cases in Swainsboro, and we would like to help you too.
Please call The Weinstein Firm at 770-HELP-NOW or fill out our online form to schedule a meeting with our Swainsboro personal injury lawyers. We offer a free, no-obligation consultation.
What Should I Do After An Injury?
Following a personal injury, you can take these steps to protect your rights and interests:
Get Medical Treatment If Needed and Keep Records of All Treatment
Usually, in personal injury cases, you will need evidence of your injuries. Seeing a physician after an accident is vital. Apart from getting treatment, you will obtain a copy of your injuries' medical records, which may be used to support your claim.
Take Photos/Video If You Can
If your condition allows you, document the site of the accident or incident by taking photos and videos of your injuries, property damage, and anything else that may be used as evidence.
Get the Names and Numbers of Any Witnesses
Make sure you get the names and contact information of witnesses. Also, remember to record any eyewitness accounts while their memory is still fresh.
Report the Incident
It's always good to report any accident or incident to the relevant authorities. When you get into an accident, whether it is a car accident or a slip and fall accident in the workplace, you should make an official report either to the police or your supervisor.
Never Admit Fault
Avoid speaking about the incident at all costs unless you are speaking to or in the presence of your attorney. Your words may be twisted and used against you. Also, do not take the blame or apologize because apologizing may seem like an admission of fault.
Call a Personal Injury Lawyer
Call a Swainsboro personal injury attorney from The Weinstein Firm. Our skilled and experienced attorneys will guide you through the claims process and try to recover compensation.
Why Do I Need a Lawyer?
Personal injury claims involve some procedures and processes that only an experienced attorney can help with. Pursuing a personal injury claim without a lawyer would be a bad idea, and your chances of winning will be very slim. A skilled Swainsboro personal injury attorney can handle every legal aspect of your insurance claim and injury lawsuit including:
Case Preparation / Filing a Lawsuit
We will prepare your case by conducting investigations with the help of experts. We will assess all available piece of evidence that supports your claim. Once we establish the liable party, we will send a demand letter for compensation. If the responsible party doesn't pay up, we will proceed to file a personal injury claim on your behalf.
Settlement Negotiation
Our lawyers are seasoned negotiators. We will review your insurance policy and the assertions and particulars of your case to compute your claim's worth. We will also negotiate with the insurance company on your behalf and protect you from being lowballed.
Trial Preparation & Representation
If negotiations are not successful, we will evaluate your case in preparation for a trial, where we will present your case in front of a judge or jury on your behalf.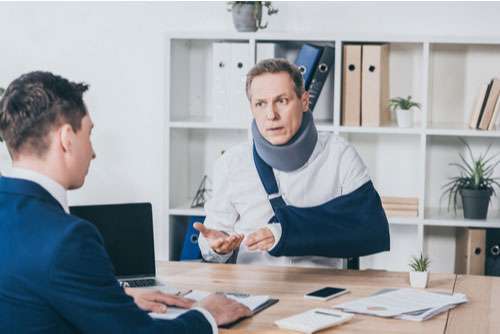 What Type Of Damages Can I Recover?
The State of Georgia allows injured victims to recover a range of damages, including:
Economic Damages
These are financial damages that can be easily quantified and have a specific dollar value. They include the economic or financial losses that you have incurred like:
Lost wages
Economic loss caused by permanent disability
Property damage
Medical expenses
Future medical expenses
Non-Economic Damages
These are non-economic or non-financial losses that aren't easily quantifiable and don't have a specific dollar value. They seek to compensate the victim for:
Pain and suffering
Loss of services
Loss of spousal companionship
Mental anguish
Punitive Damages
In rare cases, injured victims may be awarded punitive damages. Unlike the other two types of damages, which aim to compensate the victim, punitive damages seek to punish the wrongdoer and deter him or her from participating in similar egregious behavior in the future.
How Is Liability Determined?
Many personal injury cases result from accidents. This means the at-fault party can be held liable when their negligent actions cause another person's injuries. Personal injury cases use the framework of negligence to determine liability. This framework involves four elements: duty, breach of duty, causation, and damages.
Duty of Care
Duty describes a relationship between two parties whereby one party owes the other a duty of care. For example, in a doctor-patient relationship, the doctor owes the patient a duty of care. Therefore, the doctor is expected to exercise reasonable care when treating the patient.
Breach of Duty of Care
Breach of duty describes a situation whereby the party that owes another a duty of care violates this duty by failing to exercise reasonable care. Continuing with our prior example, a doctor breaches his or her duty of care by failing to observe reasonable care when treating his or her patient.
Causation
Although this is the most obvious element of negligence, it's the most difficult to prove. The state of Georgia recognizes two types of causation:
Cause in Fact (direct): The defendant's negligent actions (breach of duty) directly caused the victim's injuries.
Proximate cause (indirect): The defendant could have foreseen the accident but failed to prevent it, indirectly causing the plaintiff's injuries.
Damages
Lastly, for negligence to exist in a personal injury case, the accused person's or entity's actions or inaction must have resulted in the plaintiff's injuries, damages, or even death in the case of a wrongful death claim.
Once the plaintiff proves that all four elements of negligence existed, he or she will have successfully determined the liable party.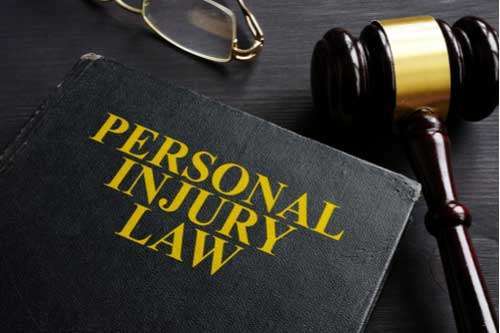 Comparative Fault in Georgia
Georgia uses a comparative negligence rule in personal injury cases. Under this doctrine, injured accident victims can recover damages through a personal injury claim only if they were less than 50 % culpable for the injury.
A Swainsboro personal injury attorney from The Weinstein Firm can be able to recover some or maximum compensation for you by determining fault and liability in your personal injury claim.
How Much Time Do I Have To File A Personal Injury Claim In Swainsboro, GA?
Georgia follows a statutory filing time limit of two years after the injury date for most personal injury claims according to O.C.G.A. §9-3-33. Disobeying this deadline may result in the plaintiff being time-barred and ineligible to pursue compensation further. This deadline has some exceptions in certain instances, though it is still worth talking to a Swainsboro personal injury lawyer.
Personal Injury Claims Process In Georgia
Our Swainsboro personal injury lawyers are here to help you at every stage of the claims process.
Filing the claim
First, you need to file a complaint (a document that argues that the defendant's negligence caused the plaintiff's injuries) and serve the defendant with a notification of the complaint. The respondent will have 30 days to respond after being served with a complaint.
Discovery hearing
This is the first official hearing whereby both sides will present their cases in a three-part process:
Requests for Admission: The plaintiff's attorney queries the defendant to either deny or admit statements made to them.
Requests for Production of Documents: The defendant's side is asked to provide documents with pertinent information such as police reports, medical records, etc.
Interrogatories Between Parties: The plaintiff's lawyer queries the defendant, who is expected to answer in narrative form.
Trial
If the discovery hearing and negotiations do not bear fruit in the settlement, the case will proceed to trial. Each party will then present their case.
Case Deliberation
After a judge or jury listens to every side of the case, they will have the final say. A judge or jury will deliver the final verdict after much considerations and deliberations. When your case goes to trial, we will ruthlessly and aggressively try to sway the court's decision in your favor.
How Much Will A Swainsboro Personal Injury Lawyer Cost?
A Swainsboro personal injury attorney from The Weinstein Firm will not cost you anything unless we manage to win your case because we work on a contingency fee basis. This means that you will pay us a percentage of your settlement fee if we win your case. You will not have to pay us anything if we don't win your case.
Types of Personal Injury Cases We Handle At The Weinstein Firm
We handle a variety of personal injury cases, including:
Auto Accidents
We represent victims hurt in car accidents caused by negligent behavior like reckless driving, speeding, distracted driving, etc.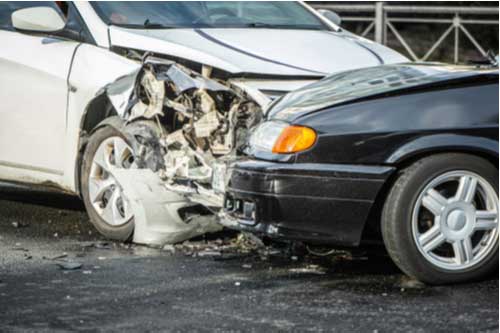 Medical Malpractice
We also handle cases whereby medical institutions or practitioners cause their patients' injuries by failing to exercise reasonable care.
Nursing Home Neglect
If you have a loved one in a nursing home whose been the victim of neglect and nursing home malpractice, we can help you hold the nursing home and the perpetrators accountable.
Dog Bite
At The Weinstein Firm, we handle dog bite cases. We can help you bring a negligent dog owner to justice and recover compensation for your injuries and damages.
Negligent Security
Negligent security can put you at risk of an attack. When you sustain injuries due to an attack caused by negligent security, we can help you hold the responsible party accountable.
Premises Liability
When you are hurt shopping for groceries, or in any setting where you are on someone else's property, and the accident was the result of negligence, you may be eligible to pursue compensation from the at-fault party. Our attorneys can help you pursue a premises liability claim.
Slip and fall
Slipping and falling are normal in most instances. But, when another person's carelessness causes your slip and fall accident, the personal injury attorneys at The Weinstein Firm can help you pursue a slip and fall claim.
Wrongful Death
Losing a dear one suddenly and unexpectedly is tragic, especially when another person's negligence caused it. The personal injury attorneys at The Weinstein Firm can help surviving family members or the estate of a deceased person pursue a wrongful death claim.
Workers' Compensation
We handle cases involving compensation for workers who were injured on the job.
Contact Our Swainsboro Personal Injury Lawyers
Have you suffered a personal injury in a Georgia accident or incident? We can help. The experienced Swainsboro personal injury lawyers at The Weinstein Firm are expert negotiators and skilled litigators and will fight non-stop to get you the compensation you deserve.
Please call us at 770-HELP-NOW to arrange a free case evaluation.