Summer is now here and it's time to go outside and have some fun in the sun. This often includes swimming, be it at a friend's house or on vacation. Unfortunately, what starts out as a fun day by the pool at your neighbor's house can end up with a trip to the emergency room.
If your child is injured in a pool accident at your neighbor's home, it's in your best interest to call one of our Conyers injury lawyers right away.
Summer Is the Time to Enjoy the Sun and Cool Off in a Neighbor's Pool
After so many months of cold, wintry weather, most of us can't wait to spend some time outdoors. If you're lucky, a friend or relative has a pool in their yard for you to enjoy. Your children probably get a kick out of swimming there too.
The problem is that, even if you're as careful as humanly possible, accidents happen. Your son or daughter could be having fun with their friends one minute and out of sight the next. This is why it's so important that you keep an eye on your children at all times.
It's Important That You Keep an Eye on Your Children at All Times
When our Conyers injury lawyers remind their clients that you need to keep at least one set of eyes on their children, they get upset. Many of them tell us that it's impossible to watch your kids every second of the day.
Our Conyers pool accident attorneys understand this. It's only natural that you'd want to take some time to enjoy yourself while your kids swim. However, every single one of our clients whose child is hurt or killed in a pool accident wishes they had a chance to do things differently.
You Should Never Trust That Somebody Else Is Watching Your Kids
If you're at a party or BBQ, the people who own the house may assure you that they're watching the kids in the pool. Most of the time, this is true.
Our Conyers injury lawyers are parents too. We know what it's like to go to a friend or neighbor's house and be thankful for a five-minute break from your children.
Unfortunately, even the most diligent of homeowners take their eyes off the ball every now and then.
Your friend may be watching the children but figure it's safe to take three minutes to run in and grab a soda or beer. The next thing you know, your child is at the bottom of the pool with nobody there to help them.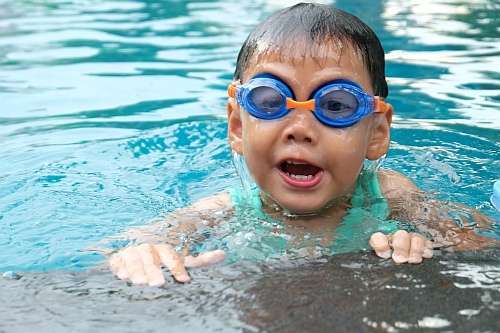 It Doesn't Matter How Old Your Son or Daughter May Be
Some of our clients tell us that their kids are teenagers and don't want their parents watching them while they're in the pool. Our Conyers pool accident attorneys can attest to the fact that hundreds of teens suffer injuries in the pool every year.
What's worse is that, of the pool accident victims who are between 15 and 21, more than half of them were drinking while they were in the pool. This makes it even more likely that they could get hurt.
Pool Accident and Drowning Statistics Are Terrifying
Our Conyers pool accident attorneys have decades of combined experience. Over the years, we have seen all kinds of pool accidents. Some of them involve a child who was running and slipped into a pool. Others involved drowning.
Either way, these types of accidents are a lot more common than you may think. According to the World Health Organization, drowning and pool accidents are the third leading cause of death worldwide.
The CDC has also reported that an average of 2,000 children get injured in pool accidents every year. Thankfully, most of these are not fatal accidents, but some are.
Drowning is the Leading Cause of Accidental Death in Children Aged 1-4
In the United States, drownings and pool accidents are the number one cause of death among kids aged 1-4 years old.
The reason so many children die in these accidents is that they can drown in less than 25 seconds flat. This is why we say you can never take your eyes off the pool when your children are inside.
More Than Half of All Non-Fatal Drowning Accidents Cause Long-Term Disability
Even if your son or daughter is lucky enough to survive their pool accident, they may end up with devastating injuries. According to the CDC, for every child that dies in a drowning accident, five times as many end up in the emergency room.
Some of the more common injuries our Conyers pool accident attorneys have seen over the years include the following:
Broken bones
Head injuries
Traumatic brain injuries
Neck and back injuries
Scrapes and bruises
Regardless of how minor or serious your child's injuries may be, there's a good chance you'll be entitled to damages.
Your Conyers Pool Accident Attorney Can Help You File Your Insurance Claim
In the days after your child's pool accident, your Conyers injury lawyer will file a claim with your neighbor's homeowner's insurance company. Ideally, the insurance company will pay your claim and the matter will be resolved.
However, there are times when the insurance company refuses to pay. If this happens, your Conyers pool accident attorney will have no problem filing suit on your behalf.
Reach Out to an Experienced Conyers Injury Lawyer Right Away!
If your child is injured in a swimming pool accident, you may need to pursue a claim for damages. We understand that this can be hard, especially when the injury occurred at a friend's or neighbor's house. However, our Conyers injury lawyers will more than likely settle the matter. This means your friend won't have to pay anything out-of-pocket.
We suggest you call our office so you can speak with one of our Conyers pool accident attorneys. Over the years, we have handled hundreds of pool accident cases. We will do our best to get your family the compensation you deserve.