When someone injures you or a loved one in an accident – whether it's a car crash, a construction site accident, or on another's premises – the aftermath can be stressful and expensive. Between potential losses and pilling medical bills, a personal injury can become more than just an inconvenient experience.
The Weinstein Firm has decades of combined experience representing victims of workplace accidents, car accidents, and those otherwise hurt because of the negligence of others. Our practice hinges on providing legal representation that leads to favorable and positive results for injured victims. Our Statesboro personal injury lawyers will fight hard for the compensation you deserve. We will provide the resources and support needed to maximize your financial recovery and help you get your life back on track.
If you've been injured because of someone's negligence, don't suffer alone or settle for less than you deserve. Please call our lawyers at 770-HELP-NOW and book a free initial no-obligation consultation.
What Should I Do After an Injury?
Being injured in a car crash or any other kind of accident or incident in which you and/or others suffer injuries can be a confusing and frightening experience. Whichever setting the accident or incident occurred, you will undoubtedly be emotionally distraught from the sheer shock of the accident alone. Here are six things you should do after an injury to protect your health and the right to pursue a personal injury claim and lawsuit.
Get Medical Treatment
If you were hurt in an incident or accident, you should immediately seek and receive medical attention. Any delay in getting medical treatment could be bad for your health and claim as well. Make sure to inform the doctor about the cause of your injuries, keep a detailed record of your injuries and treatment and follow the doctor's instructions.
Take Photos/Video
If no severe injuries result, and if you can, make your own record of the evidence. An excellent way to do this is to take photos of the scene, what caused your injuries, your injuries, debris, and anything that could help support your version of events.
Get Names and Numbers
If you can, you'll want to get the contact info of everyone involved. If it's a car wreck, get the other driver's name, driver's license no., phone no., insurance info, and the license plate. You'll also want to speak with witnesses and exchange contact info. If you fail to talk to witnesses, you may forever lose crucial witness info/testimony.
Report the Incident
Beyond the necessity of getting medical attention, other steps need to be taken as soon as possible, including reporting the accident/incident to relevant authorities. If hurt in a motor vehicle accident, make sure you contact the police. If the injury occurred on another's premises' report the incident to the manager, landlord, or owner.
NOTE: if you're unable to do any other above steps such as taking photos, getting witness contact information, or reporting the incident, try to get others to help.
Never Admit Fault
When talking to witnesses, police, and others at the scene, never assign or admit fault. Remain respectful, but you really shouldn't trust anyone until you speak with a personal injury lawyer.
Call a Personal Injury Lawyer
Everyone else will! For the best outcome of your personal injury claim, you should find an experienced Statesboro personal injury lawyer early on, consult with them, and then retain them. Remember, even your insurance company doesn't have your best interest at heart, but your lawyer will.
Why Do I Need A Lawyer?
When you suffer an injury because of negligence, there's an overwhelming number of details that you must address if you are pursuing compensation for your injuries. The personal injury lawyers at The Weinstein Firm have the experience that will make filing your injury claim a seamless process. Our attorneys can handle every aspect of your claim, including:
Case Preparation / Filing a Lawsuit
Pinpointing the cause of your injury and liable parties is an integral part of a successful personal injury investigation. We will work with expert investigators to prove the defendant's liability, file your claim within set deadlines, and put you in a position to achieve a favorable outcome for you.
Settlement Negotiation
Our Statesboro personal injury attorneys are accomplished negotiators with a proven track record of successful settlements and will utilize their skills and experience to handle all negotiations with the other side.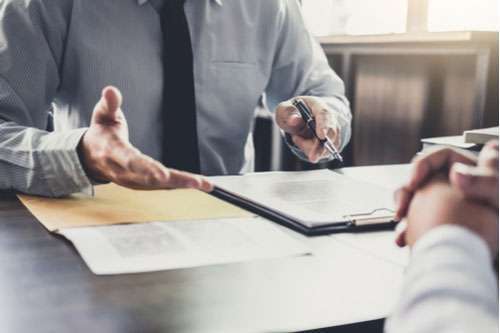 Trial Preparation & Representation
If all negotiations with the other side – whether it's the insurance company or the at-fault party's lawyer – fall through, our lawyers will be more than ready to fight for your fair compensation in court.
What Type Of Damages Can I Recover?
Typically, compensation for a personal injury will vary depending on many variables, including the lawyer's skills and experience handling your case and so on. Once our lawyers establish the defendant's liability, they can pursue all recoverable damages for your claim, including:
Compensatory Damages
These are awarded by Georgia courts to repay the victims' losses and injuries as a result of an accident. Compensatory damages are further categorized into economic and non-economic damages (those that are quantifiable/have a dollar value and those that don't have a dollar value, respectively). Compensatory damages for a personal injury claim can include:
Medical treatment
Lost wages
Lost ability to work
Property damage/loss
Pain and suffering
Emotional distress
Loss of enjoyment of life/reduced quality of life
Loss of consortium
Punitive Damages
Georgia courts may award punitive damages for a personal injury case. These are calculated separately from (or in addition to) economic and non-economic damages as a punishment to an accused when their actions that caused the injury were willful or especially egregious.
How Is Liability Determined?
Various laws and regulations can affect personal injury claims in Georgia, so speaking to a Statesboro personal injury lawyer about your incident is crucial to understand how liability is determined and whether you have a valid lawsuit.
Typically, to prove negligence in a personal injury claim, the plaintiff must prove the defendant's negligence by showing the four elements of negligence existed:
Duty of Care
The defendant/accused owed the injured person a duty of care.
Breach of Duty of Care
The accused failed to exercise reasonable care and breached their duty of care to the plaintiff.
Causation
The defendant's conduct caused the victim's illness or injury.
Damages
The plaintiff suffered an injury because of the defendant's breach.
What Is Comparative Negligence In Georgia?
Georgia uses the doctrine referred to as "comparative negligence." Under this doctrine, if a court finds that an injured person was 50% or more at fault for their own injuries, they won't be entitled to receive any compensation.
If you believe that there is a is chance that you shared responsibility for your injury and the negligent party may try to lay more blame on you for your injuries, you need to consult a skilled personal injury lawyer in Statesboro right away.
How Much Time Do I Have to File a Personal Injury Claim In Statesboro, Georgia?
In Georgia, personal injury lawsuits have a statute of limitations of two years – the statute of limitation can be said to be the period or deadline in which a plaintiff can file a lawsuit after suffering an injury. This means that you have only two years from the date you suffered your injury to either file a lawsuit or settle your claim, and if you fail to meet this deadline, you will be barred from recovering any compensation for injuries.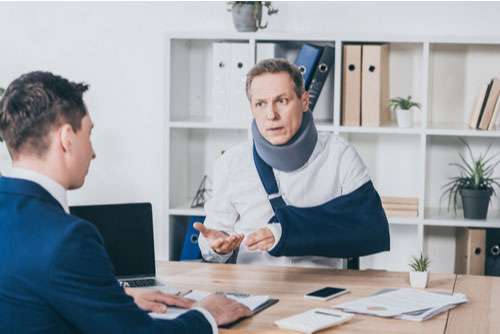 Personal Injury Claims Process In Statesboro, GA
No matter the setting of your accident or incident, every personal injury lawsuit is unique. Still, there are typical landmarks you can expect to encounter once you decide to pursue a personal injury lawsuit. These can include:
Step 1 – You hire a local reputable personal injury lawyer from The Weinstein Firm.
Step 2 – Our lawyers file a claim with your insurance (if you have any).
Step 3 – We file a complaint and serve the defendant.
Step 4 – Discovery or pre-trial occurs, and both sides ask each other for witness info and evidence.
Step 5 – Settlement negotiations commence with the help of a mediator to try and get both sides to reach a fair settlement.
Step 6 – Trial phase.
At The Weinstein Firm, our personal injury lawyers practice the law the way it should be practiced – dedicated and equipped to do our best for you.
How Much Will A Statesboro Personal Injury Lawyer Cost?
When you've been hurt because of another's negligence, and you need legal representation, you'll have a lot on your mind. You may be dealing with debilitating injuries, perhaps you're not earning an income, or maybe you fear for your health and future. Now you are worried you cannot afford the cost of an experienced lawyer to look out for your rights and best interests.
The Statesboro personal injury lawyers at The Weinstein Firm are here to help you with every aspect of your claim/lawsuit, and we'll start with the important one: we don't collect lawyer fees unless we recover monetary compensation for you. We operate on a contingency basis, which means we collect a percentage of what we recover for you.
Types Of Personal Injury Cases We Handle At The Weinstein Firm
The experienced injury lawyers at The Weinstein Firm have experience handling different kinds of personal injury cases, including:
Premises Liability
If you got hurt on someone else's property – whether it was a dog attack, a negligent security incident, or a slip and fall accident – you may be entitled to compensation, and we can help.
Medical Malpractice
If you have suffered because of a surgical error or a medical practitioner did not exercise reasonable care, e.g., hospital negligence, The Weinstein Firm will fight for you.
Nursing Home Neglect
If you suspect your loved one is dealing with neglect or abuse in a nursing home in Statesboro or anywhere in Georgia, you need to act right away. Our attorneys are here to protect your loved one's rights.
Workers' Comp
Workplace accidents can have a lasting impact on your life. When you've been hurt at work and haven't received any benefits, our lawyers can help. We fight for injured employees all the time and can fight for you as well.
Assault & Battery
An incident of assault or battery can affect every aspect of your life and make you feel unsafe. The Weinstein Firm will help fight for the justice and compensation you deserve.
Wrongful Death
If a loved one has passed away because of another individual's or entity's recklessness, you and your family deserve justice and compensation. Call our wrongful death attorneys.
Call Today for a Free Case Review
The Statesboro personal injury lawyers at The Weinstein Firm have years of experience fighting for injured persons and their loved ones. If you're unsure whether you have a personal injury claim, how liability is determined, or how much compensation you may be eligible to recover, the lawyers at The Weinstein Firm are here to help.
Call us a 770-HELP-NOW for a free case review to discuss your claim.