One of the hardest decisions you'll ever make is deciding to move one of your parents into a nursing home. That's why it's devastating to think that they're being abused. Our Clarkston nursing home abuse lawyers can help determine what's going on and get your loved ones the compensation they deserve.
There's a Difference Between Nursing Home Abuse and Nursing Home Neglect
Before we discuss how to prove nursing home abuse, it's important to understand the difference between nursing home abuse and nursing home neglect. While both of these things are terrible, it makes a difference in how your nursing home abuse attorney in Clarkston will approach your case.
One way to think about this is that nursing home abuse involves overt action toward your loved one. Nursing home neglect, on the other hand, involves a lack of attention toward the nursing home resident.
Your Clarkston Nursing Home Abuse Lawyer Can Sue for Damages in Either Case
Regardless of whether it's abuse or neglect, it's wrong. Nursing home residents are almost fully dependent on the staff to take care of them. When the staff, or other residents, endanger a resident, they need to be held accountable.
Your Clarkston nursing home abuse lawyer will evaluate the situation first. They will determine what type of behavior they are dealing with. Then they will prepare your case for damages.
Your Nursing Home Abuse Attorney in Clarkston Will Need Similar Evidence in Both Situations
Whether they are trying to prove abuse or neglect, your nursing home abuse attorney in Clarkston will need the same type of evidence. Some of the signs of nursing home abuse they will look for include:
Any physical injuries suffered by your loved one
Medical records showing that your loved one needed to be hospitalized for a fall or other injury
Proof that the resident's personal property has been stolen or taken from them
Evidence showing that your loved one isn't receiving the medication prescribed to them
Statements made by your loved one or a third party indicating that abuse or neglect is taking place
It's important to keep in mind that your loved one may be afraid to speak freely. This is why you want to investigate for yourself to see what's going on.
One of the First Things You Should Do is Research the History of Complaints 
Even before you move your loved one into a nursing home, you need to do your homework. For example, you should check to see if there have been any complaints filed against the nursing home. Have there been posted violations of the Georgia Nursing Home Residents Bill of Rights?
You can also see if there have been actual lawsuits filed against the facility. When a nursing home gets a reputation for abusing or neglecting its residents, it isn't hard to find out.
Has the Nursing Home Been Sued in the Past?
If the facility has been sued before, your Clarkston nursing home abuse lawyer will want to see what they were sued for. It's one thing if they were sued for something like licensing issues. It is another if they've been sued for abuse.
Your attorney will have access to legal records. They can check to see what the details were of any lawsuits filed. They can also check news reports to see if the nursing home has poor state inspection records.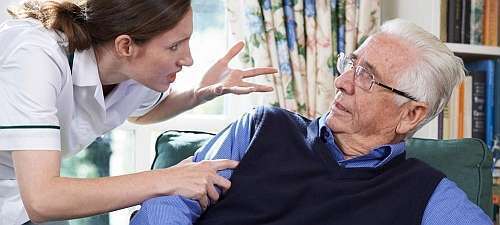 What JCAHO Rating Has the Nursing Home Earned?
There are outside,  independent surveyors who inspect nursing home facilities as well. You may want to see what the facility's JCAHO score was. If it's low, it may be an indication that the private inspectors found issues as well.
There Are Specific Signs to Look for When You Suspect Nursing Home Abuse
There are things you need to look for when you suspect nursing home abuse or neglect. For example, when you visit your loved one, check to see how their physical condition is. Do they look clean and well-fed? Do they have bruises or other marks such as bed sores?
You should also look to see if your loved one has seen a doctor recently. While you may not have access to their medical records, you can ask the nurses specific questions.
It's Important That You Talk to Your Loved One and Other Residents
When you go to visit your family member, take time to look around. Do the other residents look happy and clean? Are there residents crying, begging for a nurse to come and help them?
Another thing you want to look for is the way the staff talks to the residents. Do they curse at them or yell? Do they treat them like human beings, or do they make it clear they are a burden?
Can You Sue on Your Loved One's Behalf?
If you aren't sure whether you can even sue the nursing home, ask your Clarkston nursing home abuse lawyer. If you have power of attorney over your loved one, then you probably have standing to sue.
The other way you may have the power to sue is if your loved one has been declared mentally incapacitated. You can always talk to their doctors and social workers to find out if you can gain power of attorney.
Your Clarkston Nursing Home Abuse Lawyer Can Sue for Damages
Even if you don't have the power to sue, your loved one might. Just because they're living in a nursing home doesn't mean they aren't alert and oriented. Your nursing home abuse attorney in Clarkston may be able to sue directly on their behalf.
When they do sue, they will demand certain damages. These may include:
Medical bills
Pain and suffering
Emotional distress
PTSD depending on the level of abuse or neglect
Loss of quality of life
Since every case is unique, you'll have to discuss the specific damages you may be entitled to with your Clarkston nursing home abuse lawyer.
Reach Out to a Nursing Home Abuse Attorney in Clarkston
If you suspect your loved one is being abused at their nursing home, you don't want to wait too long. You should call one of our nursing home abuse attorneys in Clarkston right away. We will review your case and let you know if we think it's worth pursuing.
Most of the time, when people suspect abuse is happening, they are right. Whether it's a gut feeling or something you've seen, you're right to question it. Call so you can schedule your free, initial consultation today.