Personal accidents are all too prevalent in Rex, GA. Each day people are injured in car accidents, in dog attacks, and much more. These injuries could have been averted if it weren't for the negligence of another party.
You have a legal right, in the case that you were injured. You're able to recover money for lost earnings, medical bills, pain and suffering, and more.
Don't miss out on your rights. If you are not responsible and if you were hurt, money is available to assist you.
Talk to a personal injury lawyer near Rex. The Weinstein Firm is on your side. We never charge you anything unless we get money for you. Let's give you a free consultation. Get in touch with our personal injury firm near Rex at 770-HELP-NOW and receive your free consultation.
What are my rights in a personal injury case in Rex?
If somebody else's negligence caused your injury, that individual is responsible, and you've got a right to recover money from their insurance company or them. You can recover money for work time that is missed or medical bills. You can recover money for what you suffered, like pain and distress.
Typically, the money will be compensated from an insurance policy not out of anyone's pocket. And the majority of the time, it may be solved without filing a lawsuit.
What's negligence?
In Rex, Georgia, negligence is defined as being careless with others' safety. As an example: If a vehicle passes close to a bicyclist and strikes on them, the automobile driver has been careless and was negligent.
If juice gets spilled in a grocery store, and the supervisor doesn't ask anyone to wash it or requires hours to do it and a person slips on the juice and gets hurt, the company is liable. If a dog owner lets their dog out and the dog bites someone, the dog owner has been negligent.
Under the legislation, we all have a duty to work out fundamental care to ensure our actions (or inaction) don't cause harm to anyone. Negligence means that somebody failed to live up to this obligation. They are accountable for it and you're entitled to a recovery.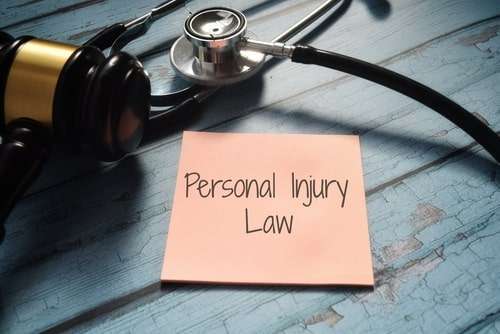 What's suffering and pain?
In a personal injury claim, you can recover money for more than bills. You're eligible for financial recovery for your personal losses as well, such as severe pain (or pain and suffering). Obviously, discomfort and pain can be hard to put on value, but the suffering is real and it's an effect on your own life.
Pain and discomfort include things in addition to physical pain such as suffering the loss of enjoyment of life. For example, although you used to enjoy riding your bicycle but can't ride it because of your injuries, you've suffered a loss. The quantity of recovery for suffering and pain fluctuates significantly from case to case but could exceed the doctor bills and lost earnings.
It is a part of your claim.
You Pay Zero Unless We Win!
Millions recovered for injured victims
Who pays my injury case?
The person or business that was negligent is considered liable. But your financial recovery will often be paid by an insurance provider. This is only one of the reasons why you need a car accident lawyer to represent you. Insurance companies will attempt to keep the settlement reduced and also have huge experience negotiating claims. You want an experienced attorney who knows how to manage insurance companies.
Every personal injury case in Rex is subject to the statute of limitations.
A statute of limitations is a law that places a time limit in your claim. The statute for personal injury actions is usually two years. This means that you can't take your claim to the Clayton County courts more than two years after the date of your accident. And in some cases, the statute of limitations is much shorter based on what happened.
Of course, in most cases lawsuits are not registered. Rather, by negotiating with the insurance company, the situation is resolved by your attorney. You cover nothing, not a single cent if we get you money. So that you can find the counsel you need with no obligation, and we never charge for your consultation.
Speak to a Personal Injury Lawyer for Free
Let The Weinstein Firm put our experience to work for you. We know how to win and we won't bill you a penny unless we win you money. Let us give you a free consultation to get you started. Call us today at 770-HELP-NOW, and receive your free consultation.