Nobody can prepare for a head-on collision. One minute you're driving down the highway and the next thing you know, a car is heading right for you. In cases like this, it seems only fair that your Vidalia car accident lawyer would demand punitive damages.
Here, we'll discuss the chances of you receiving these damages after a head-on crash in Georgia. We'll also explain why tthe courts don't like to award punitive damages in a car accident lawsuit.
It's Very Rare for a Judge to Award Punitive Damages in a Car Accident Lawsuit
Typically, courts don't award punitive damages in a simple personal injury lawsuit. They reserve these damages for cases where the defendant's behavior was outrageous. They may have intentionally harmed someone or done something that anyone could see put others in danger.
Usually, with a car accident lawsuit, there is no intent involved. Someone is driving and makes a mistake. It's exactly what one would think it was – an accident. But courts will award punitive damages if the at-fault driver was reckless.
What Is the Purpose of Punitive Damages?
The reason the courts award punitive damages is because they want to punish the defendant. Hence the name – punitive (punishing) damages. They tend to award these damages in cases where the defendant knowingly put others in harm's way.
Head-on crashes are often caused by recklessness, whether it's drunk driving or going far above the speed limit and losing control of a car. And these are the kind of cases where our accident attorneys go after punitive damages.
The Courts Want to Punish the Defendant for Their Egregious Behavior
The idea behind punitive damages is that the defendant has behaved so terribly that they should have to pay above and beyond what the plaintiff is demanding in damages. Your Vidalia accident attorney is going to argue the defendant should be punished for recklessly causing a severe crash.
The Judge Also Wants to Deter Other People from Doing the Same Thing
Another reason the judge would award punitive damages is so they can send a message to the public. For example, if a defendant causes a drunk driving accident and kills a family of four, the judge would likely grant punitive damages.
This would show other people that choose to drink and drive what can happen if they get into an accident.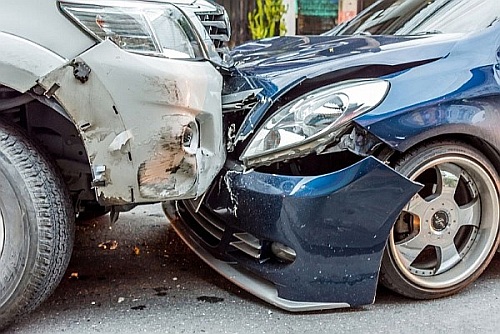 Your Vidalia Car Accident Lawyer Must Prove That the Defendant's Behavior Was Reckless
Your Vidalia accident attorney must prove the defendant's actions meet the criteria for punitive damages set by Georgia law. Some of these include "willful misconduct" and reckless behavior that shows a disregard for other people's safety.
There Are Only So Many Reasons Why Somebody Would Hit Another Vehicle Head-On
When you think about it, what could cause somebody to crash into another motorist head-on? It's easy to imagine this happening if the other driver was drunk or high. Perhaps they were speeding and lost control of their vehicle.
Of course, there are times when a person suffers a medical emergency or there's a malfunction with their car. They may lose control of their vehicle and smash into somebody head-on. However, these cases are the exception, not the rule.
Most head-on collisions are the result of a driver breaking traffic laws and behaving recklessly.
How Much Can You Receive in Punitive Damages?
In most cases, Georgia law limits punitive damages to a maximum of $250,000. But this cap doesn't apply to drunk driving accidents. Keep in mind that you don't receive the majority of this money.
In Georgia, 75% of punitive damages are paid to the state treasury instead of to the plaintiff. Knowing this, it isn't worth taking a case to trial just for punitive damages.
There's a Good Chance Your Vidalia Car Accident Lawyer Will Settle Your Case
One reason our Vidalia car accident lawyers don't like to encourage their clients to demand punitive damages is that there's a good chance they'll settle their case. More than 95% of personal injury cases are settled long before trial.
If your case doesn't go before a judge, the issue of punitive damages will be moot. There will be no award of damages. Instead, your Vidalia accident attorney will negotiate a lump sum settlement with the insurance company.
Your lawyer will fight to make sure the insurer pays you the compensation you deserve for your medical bills, lost income, and pain and suffering. When someone is involved in a head-on accident, they'll be lucky to make it out alive. The types of injuries sustained in a head-on collision are tremendous.
Contact Our Accident Attorneys in Vidalia, Georgia Today!
If you've been injured in a head-on collision, you're probably in no condition to deal with the insurance company. That's why it's in your best interest to contact an experienced Vidalia accident attorney.
Our firm offers all new clients a free, initial consultation. This gives you a chance to explain what happened and find out if you have a valid claim. Take advantage of the opportunity to talk with someone who knows the law and find out what your options are.
The Weinstein Firm has handled hundreds of car accident cases in the past. We've won millions for clients. Let us help you get the compensation you deserve.