If you deserve personal injury damages in Atlanta, the first challenge is getting the insurance company to agree with you. Then comes the most daunting hurdle, getting an adequate settlement. Of course, the at-fault party's insurance company usually wants to avoid going to court. Still, negotiations can be tricky and frustrating.
It is much easier to convince the insurance company to pay personal injury damages than get them to agree to your proposed amount. But first, you must ensure that you've got your calculations right. You don't want to ask for an unreasonable amount.
On the other hand, you should make sure you aren't about to shortchange yourself. Ensure that no necessary factor and expense is left out. At the same time, ensure that you arrive at a fair enough amount to avoid litigation.
This article covers the possible damages you can be entitled to in a personal injury case. We will also get a peek into what you should expect in compensation. Before commencing negotiations, consult with an experienced car accident lawyer in Atlanta, Georgia.
What Kinds of Compensation Can You Receive?
Before heading to the negotiation room, you would have calculated your proposed settlement amount. You hope to receive this payment from the at-fault driver's insurer. This amount is termed "damages."
The total amount of personal injury compensation you can request is the sum of your losses. Two categories of damages come with personal injury cases. They are general damages and special damages.
General Damages
General damages are compensations that do not come with fixed price tags. The compensation amounts for general damages are arbitrary. They are usually calculated based on estimates. General personal injury damages include:
Impairment
Pain and suffering
Lower quality of life
Loss of companionship
Loss of enjoyment of life
Disfigurement
Mental anguish
Loss of consortium, etc.
Special Damages
Special damages, on the other hand, are measurable. These personal injury damages have definite monetary values attached to them and are easier to calculate. Special damages include:
Medical costs
Loss of wages
Loss of earning capacity
Destruction of property
Cost of transportation, etc.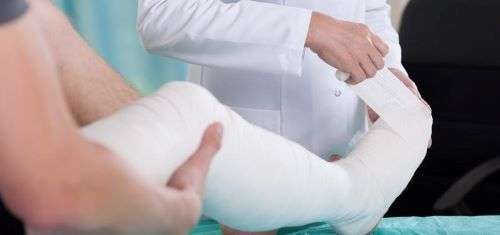 How to Calculate Personal Injury Damages
Many lawyers or law firms have devised formulas for estimating or calculating settlement amounts. However, remember that general damages are nearly impossible to assign a dollar value to. So, to arrive at a fair sum for general damages, lawyers and insurance carriers subject them to a formula.
They sum up the total amount involved in special damages and multiply it by 1.5 to 5. So, for instance, if the total amount for special damages is $20,000, they could multiply by 2 to get $40,000 or by 3.5 to get $70,000.
So, what informs the choice of multiplier used? A combination of several factors is the answer. The factors that influence the multiplier number include:
How long does it take to recover
The severity of the pain
The level of impairment or disfigurement caused
How visible a disability is
When you consider all of these factors and determine their weight, you can then set a multiplier that you believe reflects your assessment. While calculating your personal injury damages, you should remember that every state doesn't run its injury cases the same. For example, you should consider that Georgia is an "at-fault" state instead of a "no-fault" state.
The fault system can also affect your settlement amount or the punitive damages you can get if the case goes to litigation. The "at-fault" system is a more complicated way of examining personal injury cases. First, you need to prove who is responsible for the accident that caused your injury.
Also, the Georgia at-fault system follows the comparative negligence scale. The scale weighs the degree of faults both you and the other party share. Therefore, to have a stronger case when seeking compensation, you need to show that the opposing party is more at fault than you are. Finally, your level of responsibility can reduce your settlement amount, especially during litigation.
How Can a Personal Injury Attorney Help?
Calculating and estimating personal injury damages in an at-fault state like Georgia can get tricky. For this reason, it is essential to get the process right. There are a lot of factors that you need to consider before you can arrive at a reasonable amount. Fortunately, that's where your lawyer comes in. Your lawyer should have the experience to help you adjust your settlement amount to accommodate your degree of fault.
Your injury lawyer should know any other factors peculiar to the city of Atlanta that you may not be aware of. For example, what is the average amount people receive for personal injuries?
What is the likelihood of settling out of court? If the case gets to trial, how much does the court award as compensation? All this information could prove very useful in helping you arrive at the right amount.
Why You Should Choose The Weinstein Firm
Do you need compensation for a personal injury case in Atlanta? Have you been injured in a car accident? Then you need an excellent attorney to help secure maximum compensation. At The Weinstein Firm, our legal team can help you calculate your personal injury damages and take it up from there.
We believe that only what you deserve will do and nothing less. So even though we handle hundreds of personal injury cases every year, we will take a personalized approach to your case.
Our attorneys go out of their way to ensure that we solidify our reputation and boost our track record with every new case. Want to enjoy thorough legal representation? We will give you just that. We will protect you from stress while ensuring that we keep you in the loop of every step we take. That's what we have done for over a decade.
Finally, we work on a contingency fee basis, meaning no upfront fees, and we only get paid when we win your claim. Contact us today for a free case review with an Atlanta injury attorney.