Have you been involved in a drunk driving accident in Newnan, Georgia? Well, you need to work with the best Newnan DUI accident lawyer to guarantee the best outcome for your case. Our skilled auto accident attorneys at the Weinstein Firm are ready to handle your DUI accident case in Newnan, GA. Call us now at 770-HELP-NOW to make an appointment with our top DUI accident attorneys and start working on your case.
Drunk Driving Statistics In Georgia
The state of Georgia is number 23 when it comes to the worst states with drunk driving accidents in the US. As late as 2018, Georgia recorded 348 drunk driving accidents. These statistics have reduced in recent years because of the introduction of harsher laws, drunk driving campaigns, and penalties. Also, the introduction of ridesharing companies has reduced drunk driving considerably.
Note that, drunk driving is not considered by the type of alcohol but the amount of alcohol taken over a specific amount of time. At least one in every 3 traffic deaths in the US was caused by a drunk driver.
What Are The BAC (Blood Alcohol Content) Limits In Georgia?
Under Georgia law, there are 3 legal limits for BAC. Here is what you need to know.
1. For people under 21 years of age, the BAC limit is 0.02.
2. For people over 21 years of age but driving non-commercial vehicles, the BAC limit is 0.08.
3. For people driving large trucks, buses, or commercial vehicles, the BAC limit is 0.04.
At the Weinstein Firm, we have represented many victims of drunk drivers in Georgia and will be happy to offer you a free consultation.
What To Do After An Accident With A Drunk Driver?
Being the victim of a DUI accident is stressful and frightening. Here are the actions you need to take:
1. Don't Leave The Scene
Make sure you remain at the scene and remain calm. Start assessing the situation. Look at the other passengers to find out who has been injured and make sure you contact the police and medical professionals if people have been injured. Make sure you obtain a copy of the accident report from the officer at the scene. It will come in handy during the evidence process.
2. Take Photos Or Videos Of The Scene Of The Accident
Photographs and videos of the scene of the accident will play a huge role when it comes to evidence for your case. They should be able to establish a lot of things such as the weather, the layout of the road, the traffic signs, and any debris or and construction activities. Take as many photos as possible because you might not know what type of evidence is required.
3. Talk To The Witnesses
Talk to the witnesses of the accident to find out their side of the story. Of course, if you are at fault for the accident, make sure you don't admit fault at the scene of the accident because it will be used against you. Make sure you take the contact information and names of the witnesses so your lawyers can follow up later on.
4. Seek Medical Help
If you have been injured as a result of a drunk driving accident, you need to get medical help at the scene or go to a hospital immediately. Make sure you get a copy of the medical report to be used in the legal process later on.
5. Call a Personal injury Attorney
If you want to get the best help in your drunk driving accident, you need to get legal help as early as possible. Call The Weinstein Firm in Newnan, GA and we can start looking at your options as soon as possible.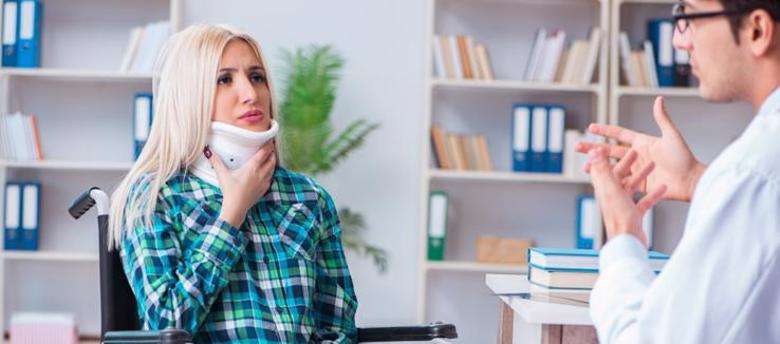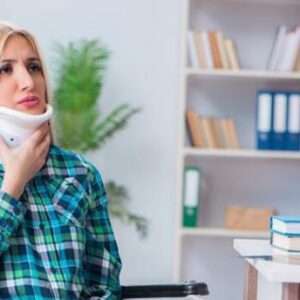 How Long Do I Have To File A Claim In Georgia?
If you are a victim of a drunk driving accident, you have two years after the date of the accident to file your claim. If you fail to file the claim within that period, you will not be able to receive any compensation for the accident. Note that, the limit might be longer, especially if it is tolled during the period when the drunk driver faces criminal prosecution. However, it's prudent to file your case as early as possible to avoid any hassles with the statute of limitations.
What Damages Can You Recover After A Drunk Driving Accident In Georgia?
Since Georgia operates with the at-fault law, whoever caused the accident handles the damages. Some of the damages you can recover from a drunk driving accident in Georgia include the following.
• Medical Costs – These include hospital bills, examinations, doctor visits, medications, surgery, and any ongoing treatment or rehabilitation.
• Vehicle Repair Costs – If your vehicle was damaged, the drunk driver is responsible for the costs.
• Missed Wages/Income
• Pain and suffering
• Mental anguish
• Lowered quality of life
• Physical impairment
• Loss of companionship
• Punitive damages
If you want to receive fair compensation after a drunk driving accident in Georgia, we are here to help. Call the Weinstein Firm near Newnan, GA today and get the legal help you need.
How Much Will An Attorney Cost?
If you are hesitant about hiring our firm because you are worried about the fees, we are happy to inform you that we work on a contingency basis. Therefore, we will not collect any legal fees until you have received your compensation. We will work diligently to make sure that the party at fault pays you everything that they owe you as a result of their drunk driving. Call us now so we can start working on your case.
Contact our Newnan DUI Accident Lawyers for a Free Case Review
Drunk driving is a serious offense. If you or someone you know is a victim of a drunk driving accident, you need to get compensated for everything you have suffered as a result of the accident. Call our firm today and we can start working on your case. We are a top personal injury law firm in Georgia and have worked on numerous DUI accident cases in the past. Our Newnan DUI accident lawyers are ready to start working on your case to make sure that you receive fair compensation.