If you're in the process of recovering compensation for a car accident, your attorney might have informed you of the possibility of your case going to court. Therefore, you may be apprehensive and curious about the peculiar circumstances that could have you in court. In this article, our Atlanta car accident lawyers provide some answers about what to expect if you go to court for a car crash.
When Do I Have to Go to Court for a Car Crash?
Going to court after a car accident often depends on a few factors. Therefore, it may be challenging to say whether you will have to go to court for a car crash without having details of your case. 
Generally, filing a car accident lawsuit is the primary reason you could be in court. This happens when an insurance company refuses to pay a fair settlement, leaving the possibility of going to court as the only option. In some cases, the insurer may settle before the case gets to trial, but in others, it could take a court to get them to pay you a settlement.
What Can I Expect if I Go to Court for a Car Crash?
The scenarios painted above could cause you to go to court for a car crash, so here are some things to note. The first is that the trial process could last longer than estimated; hence, getting an experienced car accident lawyer will improve your chances of success and help you focus on recovery. The other thing to note is that if the other driver does not have insurance, you may be unable to get financial compensation.
With that said, here are some things to expect if you go to court for a car crash:
The jury typically consists of twelve people picked by the county registrar. They'll listen to the arguments of both parties to arrive at a verdict.
The key to winning a fair settlement if you go to court for a car crash is proving that the other driver was at fault for the accident and that his negligence was responsible for the damages you incurred. 
In doing this, you may have to present witnesses and medical records that prove that the other driver was negligent and that their actions directly caused your injuries. The other driver will also present evidence to refute your claims. 
In the end, it is often the person who presents a more compelling argument that succeeds. In the next section, we will explore some of the things you can do to improve your chances of success in a car accident court case.
Atlanta Car Accident Lawyers Explain How to Improve Your Chances of Success in a Crash Case
Car accident court cases can be long and difficult. Therefore, if you have to go to court for a car crash, you must do all you can to improve your chances of success. Fortunately, our Atlanta car accident lawyers provide some tips for you.
This is the first thing you should do after an accident. Regardless of the magnitude, you may sustain injuries, some of which may not be immediately visible. However, a doctor may be able to tell if you have been injured and potentially prevent you from having severe consequences.
However, getting medical help is not just for your health. It could serve as evidence in a court case. For example, the defendant or insurance company could argue that the accident did not cause your injury. 
Without having a record of visiting the doctor, you may not have enough evidence to refute their claim. Another thing to note about getting medical help is that you must follow all the doctor's instructions.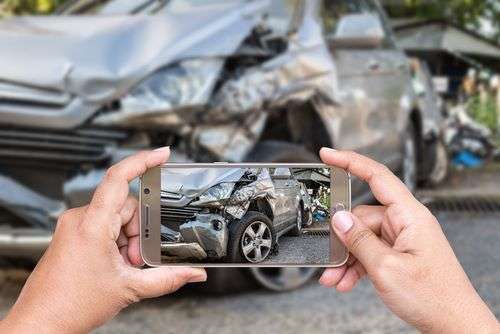 As we pointed out earlier, your chances of success if you go to court for a car crash hinge on your ability to prove your claims. Doing this requires having evidence that proves who was at fault and the damages you suffered due to the crash. The process of documenting the accident must start immediately after the accident. 
Of course, if you were severely injured, this could wait. However, try to get someone to do it for you. Documenting the accident includes getting pictures or videos of the accident scene, your injuries, or property damage. Your medical records are also crucial proof, so ensure you have them.
Do Not Talk to the Insurance Company
After a car accident, the insurance company may send an insurance adjuster to you. Please do not speak to them without your lawyer or accept their offer. 
Insurance companies are businesses, and they work hard to ensure they don't spend a lot of money. Therefore, you'll find them offering you low compensation or attempting to devalue or undervalue your claims. Additionally, when you speak to a representative from the insurance company, they may use what you say against you. 
Hire a Car Accident Lawyer
Hiring Atlanta car accident lawyers are the last resort for many car accident victims. However, waiting until things get out of hand before hiring a lawyer could be counterproductive and hurt your case. 
A car accident lawyer gives you many advantages. For example, a car accident lawyer could help you gather evidence for the auto crash. This will allow you to focus on healing and speed up your claims process. 
Getting your medical records could also be challenging, especially when healing from an injury. However, the process could be more straightforward with dedicated legal staff working for you. Fortunately, car accident lawyers only get paid when you win a settlement. 
Therefore, not being able to pay should not discourage you from pursuing your claim. There's a Statute of Limitations for car accidents, and you can't file a claim once they expire. In Georgia, the Statute of Limitations starts ticking from the day of the accident.
How a Car Accident Lawyer From The Weinstein Firm Can Help
If you're like most Americans, you've never had to deal with a car accident case. For that reason, it could be overwhelming trying to learn the right thing to do if you go to court for a car crash. 
Fortunately, you don't have to go through this process alone. Hiring a lawyer from the best personal injury law firm in Atlanta makes the process significantly easier.
Any Atlanta personal injury lawyer with The Weinstein Firm has honed their ability to help our clients get fair compensation through their years of experience. As a result, we have recovered over $6 million in compensation for our clients, and we want to do the same for you. There are no upfront fees, and we don't get paid if you don't, so hurry up and give us a call today.