Being involved in an Atlanta car collision can be a daunting experience. Victims often wonder whether they need a lawyer after a crash. Generally, you are not obligated to seek legal help after a car wreck. However, some situations warrant hiring the best auto accident lawyers in Atlanta.
We understand that it is difficult to deal with a car crash. Also, the last thing you want to consider is the legal battle ahead. But, you deserve compensation for your injuries and losses. Hiring an attorney to fight your legal battles is usually a good idea. The lawyer can recover maximum compensation for you while you focus on healing.
However, not all auto accidents require the assistance of a lawyer. The circumstance of the accident determines if you need one. But regardless of the situation, there are many benefits of hiring one. This article discusses why you need a lawyer and the numerous benefits attached.
Situations Where You May Not Need a Lawyer After a Car Accident
As stated earlier, not all vehicular accidents require the services of a lawyer. The following are some situations where you may not need the assistance of an attorney.
You Suffered Little or No Injury
If you suffered little or no injury after a collision, you might not need a lawyer. However, you should exercise caution before deciding you are uninjured. Some injuries don't appear immediately, and some harmless injuries may become an issue later.
Seek medical attention after a car crash. Let the physician clear you of any potential risk before you decide not to hire a lawyer. Otherwise, you need a personal injury lawyer to file a claim against the at-fault driver.
The Insurance Company Offers a Fair Settlement
Filing an insurance claim after a collision doesn't usually require legal representation. Often, insurance companies do their jobs as expected. In such cases, they settle by offering a fair settlement.
Always be careful when dealing with insurance companies. Once you sign a settlement agreement, you waive your right to future claims against the at-fault party. You also release the insurance company from any liability.
Reasons Why You Need an Atlanta Personal Injury Lawyer After a Car Crash
One thing you must do after receiving medical care following a collision is to hire a lawyer. An Atlanta personal injury lawyer can significantly impact your car crash claim. Therefore, it is essential to consult one before doing anything else.
Let's take a look at why you need a lawyer and the benefits attached.
1. Recovery of Damages
If you suffered injuries and damages from a car accident, you need a lawyer. The economic and emotional impact can be profound. In addition, you incur substantial financial expenses that can lead to debt.
Filing a personal injury claim helps to compensate for the injuries and financial loss incurred. You can pursue compensation against the insurance company by yourself. However, getting legal representation increases your chances of getting the maximum compensation for:
Medical expenses
Property damage
Lost wages/earning capacity
Pain and suffering
Loss of consortium
Physical impairment
Punitive damages, etc.
2. Knowledge of All Potential Damages
It is not enough to know how to handle the after-effects of a car crash. You also need to know your rights, the full extent of your damages, and what constitutes fair compensation. You may aim too low and be under-compensated if you estimate the amount yourself.
This is one of the reasons you need a lawyer. An experienced Atlanta personal injury lawyer knows all the recoverable damages. They can help assess and evaluate the worth of your claim to recover maximum compensation.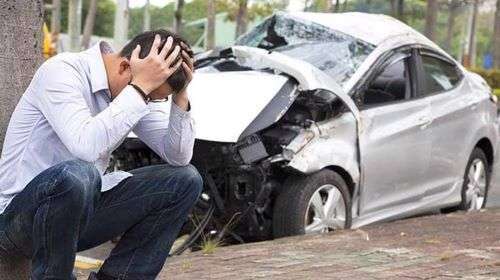 3. In-Depth Knowledge of the Law
Experienced car accident lawyers know the law and procedures relevant to your case. This saves you the stress of researching the law when you should be focused on recovering. You need a lawyer who has in-depth knowledge of the law to guide you through the claims process.
A lawyer also knows the limitation period applicable to your claim. Hence, they can take necessary actions to protect your interest before the claim is statute-barred.
4. Handling Insurance Companies
After a collision, the fault party's insurer will likely approach you for settlement. However, no matter how nice they appear, their goal is to limit their liability. As a result, they may try to deny your claim or pay you less than you deserve. Hence, they will use manipulative tactics to convince you to accept a low settlement offer.
It is critical to have a lawyer by your side during the negotiation process. An experienced lawyer knows how to handle insurance companies. Also, they understand the insurance liability laws and how to negotiate a fair settlement. In addition, the lawyer will help you understand the pros and cons of signing the settlement offer.
5. Proving Liability
To succeed in a personal injury claim, you must prove the negligent driver's liability. Unfortunately, proving liability can be more complex than you think. Therefore, you need the skill and expertise of a lawyer. The attorney will gather evidence, interview witnesses, plan legal strategies, etc.
6. Representation in Court
You can file a personal injury claim in court to recover adequate compensation. As earlier stated, insurance companies will try to get you to settle to avoid personal injury lawsuits. However, if your claim is denied or the settlement offer is low, you can still resort to court.
Filing a court case can be tricky; proving your case is more challenging. Therefore, you need the competence and skill of a lawyer to represent your interest. The lawyer will file the court processes and fight to the end should the case go to trial.
7. You Have Nothing to Lose
Personal injury lawyers usually offer clients a free consultation. In addition, most Atlanta car accident lawyers operate on a contingency fee basis. This means they don't get paid until they recover compensation for you.
Bearing all this in mind, you have nothing to lose in hiring a lawyer. On the contrary, you stand to benefit more from their support and guidance.
Hire a Personal Injury Attorney in Atlanta Today!
If you have suffered injury from a car crash, there are several good reasons why you need a lawyer. An experienced attorney will help you navigate the claims process. At The Weinstein Firm, we take pride in aiding car crash victims with compassion and care.
We will pursue your claim till you get the compensation you deserve. We operate on a contingency basis, so we don't get paid until you win. Contact us today for a free consultation with a personal injury attorney in Atlanta, Georgia.