Motorcycle accident victims often suffer life-threatening injuries. This can make it difficult to take the steps necessary to protect your right to damages. However, if you're able to follow these tips, you'll increase your chances of recovery. We'll explain what to do after a motorcycle crash and how a Buford accident lawyer can help you. 
Make Sure You Call 911 Right Away After a Motorcycle Crash
One of the big mistakes a lot of accident victims make is they don't call the police. It doesn't matter how much the other driver begs you not to, you need to call 911. 
Not only will the police come out and investigate the scene, but they'll also arrange for an ambulance to come and transport you to the hospital. Your accident lawyer is going to need a copy of the police report. Without it, there may be no way to prove fault or to track down any eyewitnesses.
Go to the Hospital No Matter How Minor Your Injuries Are
Another thing our motorcycle accident attorneys always tell their clients is to go to the hospital. We understand that nobody wants to spend hours in the emergency room. However, this is the only way to know if you're injured.
You also need to remember that your lawyer will need copies of your medical records. This is the only way to prove that you were injured in the first place.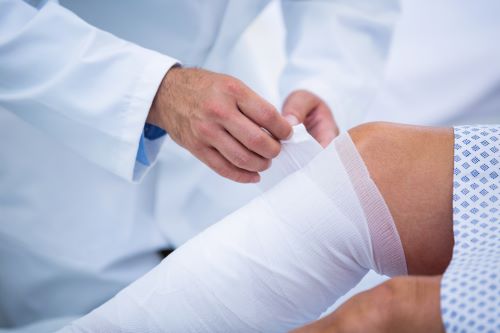 Never Post About Your Motorcycle Crash on Social Media
One word of advice when it comes to your motorcycle accident is that you should never post about it online. Social media posts can be used as evidence in your case. 
The other driver's attorney will try to use whatever you say to hurt your case. They'll twist your words and the words of your online friends. They'll make it look like you caused the crash or they'll say you weren't as injured as you claimed to be.
When you first meet with your motorcycle accident lawyer, they'll suggest you stay away from social media. You don't have to delete your accounts. Just deactivate them until your case is resolved.
If your site is up, there is nothing you can do to stop other people from posting. Even if you don't say anything about the accident, that doesn't mean other people won't. They may post things about your being clumsy. 
Or they may comment about how your injuries got you a month or two off from work. This can hurt your case in more ways than one. 
Let Your Motorcycle Accident Attorney Deal With the Insurance Company
Most people understand that they're supposed to file their insurance claim right away. There's nothing wrong with you doing this. However, once it's filed, you should let your accident lawyer deal with the insurance company.
The insurance adjuster is hoping that you don't hire an attorney. They figure they can deny your claim and you won't do anything about it or they'll offer you a low settlement hoping that you'll grab it before your lawyer gets involved.
The Insurance Adjuster Will Try to Get You to Record a Statement
When you first talk to the insurance company, they'll tell you that you're required to make a statement on record. Their hope is that you'll say something that makes it look like their client wasn't at fault.
If they ask you to do this, refer them to your lawyer, as your attorney can make sure you aren't pressured to make a statement or to sign a settlement release. 
Make Sure You're Honest and Upfront With Your Lawyer
One other piece of valuable advice is that you must be upfront with your accident attorney. It's important that they not be blindsided when the other side introduces information halfway through the case.
For example, if you were partly at fault for the crash, let them know. It's a lot better for them to have this information and use it during settlement negotiations. 
The last thing you want to happen is for them to look like they don't have all the facts, especially in front of the other side. 
Don't Wait Too Long to Meet With a Buford Motorcycle Accident Lawyer
In the days after your motorcycle accident, you'll likely be in and out of doctor's appointments. You may even need surgery. In many of the cases our Georgia accident lawyers have handled, their clients end up with life-changing injuries.
In order to be compensated for these injuries, there are certain things you need to do to protect your legal rights and help your accident attorney win your case.
Contact our office at 770-HELP-NOW and schedule your free, initial consultation.