If you have been injured in an accident, slipped on ice, or bitten by a pet, our Metter personal injury lawyers are here to provide you with the representation you need.
We know that personal injuries don't always harm your health. They can seriously damage your finances. Some health issues, such as long-term or severe health issues, the cost could even drive you into bankruptcy, even when you have health insurance.
If these medical costs are a concern to you, your best bet is to consult a personal injury lawyer. A lawyer will work to ensure that you get financial compensation from the parties that caused you harm. Although there are many attorneys, not all of them will be able to get you compensation. That's why it's always advisable to work with an experienced attorney in cases similar to yours.
Over the past four decades, the Weinstein Firm has helped many different kinds of clients recover compensation for their personal injury cases. Our lawyers have the skills and experience to help you with your case.
What Should I Do After an Injury?
Here are the best steps to follow after an injury to ensure the best outcome for your case:
Get Medical Treatment If Needed and Keep Records of All Treatment
Usually, in personal injury cases, you will need evidence of your injuries. Seeing a physician after an accident is vital. Apart from getting treatment, you will obtain a copy of your injuries' medical records, which may be used to support your claim.
Take Photos/Video If You Can
If your condition allows you, document the site of the accident or incident by taking photos and videos of your injuries, property damage, and anything else that may be used as evidence.
Get the Names and Numbers of Any Witnesses
Make sure you get the names and contact information of witnesses. Also, remember to record any eyewitness accounts while their memory is still fresh.
Report the Incident
It's always good to report any accident or incident to the relevant authorities. When you get into an accident, whether it is a car accident or a slip and fall accident in the workplace, you should make an official report either to the police or your supervisor.
Never Admit Fault
Avoid speaking about the incident at all costs unless you are speaking to or in the presence of your attorney. Your words may be twisted and used against you. Also, do not take the blame or apologize because apologizing may seem like an admission of fault.
Call a Personal Injury Lawyer
Our skilled and experienced attorneys will guide you through the claims process and fight to help recover compensation.
Why Do I Need a Lawyer?
Personal injury claims involve some procedures and processes that only an experienced attorney can help with. Pursuing a personal injury claim without a lawyer would be a bad idea, and your chances of winning will be very slim. A skilled Metter personal injury attorney can handle every legal aspect of your insurance claim and injury lawsuit including:
Case Preparation
For personal injury claims, the evidence you have is critical. Your lawyer will essentially collect all of the evidence you need to prove your case. The evidence in these cases include things like medical records, police reports, photos and videos of the scene of the accident and the injuries sustained, witness statements, and hospital bills. Your lawyer can then use the available evidence to prepare a strong case on your behalf and make sure you get a favorable outcome.
Settlement Negotiations
The personal injury lawyers at The Weinstein Firm are well trained and experienced in negotiating with insurance companies. One of the first things they will do is to go through and evaluate the often complicated insurance policy details along with the specific circumstances surrounding your case.
This will allow us to determine the maximum amount of compensation that may be available to you. Our lawyers can also handle all communications with the insurance company on your behalf. This should help prevent you from doing anything that could compromise your case, like giving out a recorded statement.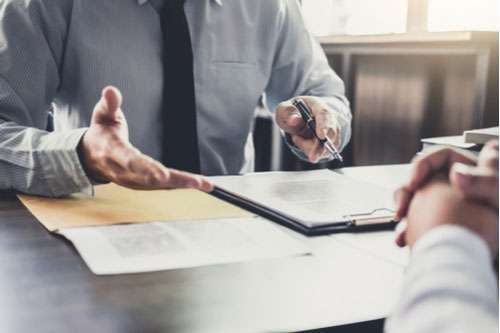 Trial Representation
If you and the defendant fail to reach an agreement, or the defendant fails to reach a fair settlement amount, you and your lawyer could proceed to court. At the Weinstein Firm, our team is experienced in the Georgia court system, and we'll go out of our way to have you ready for court.
What Damages Can I Recover?
The State of Georgia allows injured victims to recover a range of damages, including:
Economic Damages
These are the monetary damages or losses that you incurred in the accident. They include:
Medical costs, including future treatment costs
Lost income from time spent away from work
Any damage to property or any property lost during the accident
Non-economic Damages
These are non-monetary losses that you suffer during the accident. They typically account for things like:
Pain and suffering
Loss of companionship
Emotional distress and mental anguish
Loss of enjoyment
Punitive Damages
There are some personal injury cases where the court might decide to award punitive damages. These are usually awarded as an additional punishment to the defendant for their extremely malicious, negligent, reckless, or willful behavior, or their blatant disregard for other people's life and wellbeing.
How is Liability Determined?
In Georgia, there are four main things that you need to prove to establish negligence in a personal injury claim.
Duty of Care
You need to establish that the defendant had a duty of care to the plaintiff. Based on the circumstances surrounding your case, this duty will vary. For example, when driving, you have a duty of care to all other road users and motorists. The manufacturer of a product has a duty of care towards their consumers in selling items that are safe to use when they are used as intended.
Breaching the Duty of Care
You also have to prove that the defendant was breaching their duty of care in their behavior. If the defendant was in any way negligent in their actions resulting in injury, this would be termed as a breach of duty of care.
An example is a store owner having a duty of care to make sure that all shoppers are safe while in the store. In case cleaning was underway and they failed to place a warning sign or block off the area entirely, it would be termed as breaching their duty of care if a customer ends up slipping and falling on the wet floor.
Causation
The defendant's breaching their duty of care must have been the direct cause of the damages or injury. For example, in the example given above, the store owner breaches their duty of care by not placing a warning sign about the wet floor. For the plaintiff to have a case, they need to prove that the reason they slipped and fell was the lack of warnings about the slippery conditions.
Damages
Next, you need to show that the accident resulted in actual losses or damages. After all, claims are usually made to help make the plaintiff "whole" again. To achieve this, you will be restored to the financial condition you were in before the accident.
With this in mind, note that Georgia is a comparative negligence state. This means that any victim of negligence can recover damages in their claim so long as they are less than 50% responsible for the accident which resulted in injury. For example, the court might decide that walking in the store while texting puts you at fault for your slip and fall accident in the store.
How Much Time Do I Have to File a Personal Injury Claim in Georgia?
In the state of Georgia, the statute of limitations for all personal injury cases is two years. In other words, any victim of personal injury has to file their claim within two years from the date of the accident. While there are certain exceptions and provisions to this statute, failure to file your claim before the set deadline means that you're giving up your right to bring a claim in the future.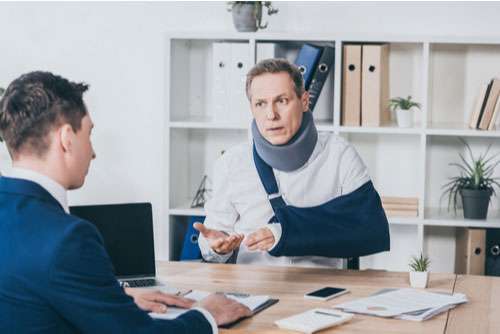 Personal Injury Claims Process
The personal injury process usually involves the following:
File a claim with the defendant and put them on notice informing them that you will be seeking compensation.
Attempt to discuss and negotiate a favorable settlement offer with them.
File a lawsuit with the court in case the negotiations turn out unsuccessful.
Litigate the case in court and demonstrate how you deserve having your damages covered by the defendant.
How Much Will a Metter Personal Injury Lawyer Cost?
Getting a lawyer may be a key concern for many people considering the high costs associated with lawyers. At the Weinstein Firm, we work with clients on a contingency fee basis. This means clients don't have to pay us upfront to work with us. We charge a pre-agreed upon percentage of the compensation or settlement amount you get.
Types of Personal Injury Cases We Handle
Our Metter personal injury lawyers represent victims in many kinds of personal injury cases, including:
Car Accidents
We can handle all kinds of claims involving car crashes, bus or taxi collisions, motorcycle wrecks, and more. We also advocate for victims of DUI/DWI, distracted driving, and even accidents involving Lyft or Uber vehicles.
Premises Liability
When you are hurt shopping for groceries, or in any setting where you are on someone else's property, and the accident was the result of negligence, you may be eligible to pursue compensation from the at-fault party. Our attorneys can help you pursue a premises liability claim.
Child Injury
We are always passionate about cases involving children, and getting justice for those who are injured by a negligent party such as daycare workers.
Truck Accidents
Our lawyers understand the special circumstances and regulations that are vital when it comes to handling trucking accidents.
Workplace Injuries
We regularly help the individuals and families of people injured in the workplace to receive workers' compensation.
Wrongful Death
Losing a loved one because of the negligence of an organization or another person is quite tragic and should never happen. Our wrongful death lawyers work diligently to make sure that the perpetrators are held liable for their actions.
Contact a Metter Personal Injury Lawyer Today
When you contact the Weinstein Firm to handle your case, you can rest assured that our team will handle your case with care and diligence. Our attorneys are expert negotiators and skilled litigators and will fight non-stop to get you the compensation you deserve. This has helped us get favorable outcomes for many clients.
Please contact us today at 770-HELP-NOW for a free, no-obligation consultation today.