Car accidents are on the rise in Metter and throughout Georgia. Georgia law allows you to claim damages from the responsible party when you are seriously injured in an auto accident due to another person's fault. When you are involved in a car accident in Metter, one of the first things that you should do is to call a professional Metter car accident lawyer to handle your injury case.
Proving the negligence of the at-fault party is important to obtain maximum compensation for your injuries. Trying to handle your case on your own isn't recommended unless you are an experienced car accident lawyer. The personal injury lawyers in Metter at The Weinstein Firm are well experienced in representing hundreds of personal injury cases including car accident clients. We have handled complicated car accident cases and won millions of dollars in compensation on behalf of our clients. That is why you need to rely on The Weinstein Firm to represent your auto accident case in Metter, GA.
The personal injury lawyers at The Weinstein Firm know the physical pain and mental anguish you are experiencing as a result of the accident. We treat you as a person and not just a number. Our team is prepared to walk that extra mile to satisfy your needs and obtain your rightful dues. Call The Weinstein Firm right now at 770-HELP-NOW to handle your auto accident claim in Metter GA and obtain maximum benefits in the process.
Car Accident Statistics In Metter Georgia
Georgia had 472,490 total crashes and 98,267 crashes with injuries in 2018. The total number of fatalities that year was 1,671. Georgia has seen a steady increase in auto accidents since 2014. On the other hand, Georgia has some of the highest numbers of fatalities in auto accidents across the United States. Some of the most common causes of auto accidents in the state are speeding, driving under the influence of alcohol or drugs, distracted driving, and reckless driving.
How Much Does A Car Accident Lawyer Cost In Metter?
The personal injury lawyers at The Weinstein Firm don't charge anything to handle your case. We will charge you only if we win the case for you. Our charges include a percentage of the compensation awarded to you. You can negotiate the percentage you are willing to pay before hiring our lawyers to handle your case.
What Should I Do After A An Auto Accident In Metter?
When you are involved in a car accident in Metter GA, follow these steps:
Contact the police. The law enforcement authorities will investigate the scene and try to determine who is at fault. Get a copy of the police report to facilitate the filing of your case. Don't leave the scene before the police arrive at the accident scene. Doing so may result in criminal charges against you.
Seek medical help. Get treatment even if your injuries are minor. It will help prove that you were actually injured as a result of the accident. Don't forget to retain all the medical reports.
Exchange information with the other party involved in the accident. Collect the name, telephone number, insurance, license, and any other pertinent information of the other party and vice versa.
The next important thing is to make an accurate record of want you saw. Make sure you write down the details since you may easily forget what you saw after some time. Take photos or video the scene if possible.
Collect the names, addresses, and phone numbers of any witnesses to the accident. This is important when trying to prove the negligence of the other party.
Finally, make sure you hire the best car accident lawyer in Metter to handle your case. Also, don't admit fault for the accident even if you believe you were at fault without speaking to a qualified and experienced personal injury lawyer.
What Is The Average Settlement For A Car Accident?
The average auto accident claim was $18,417 in 2019 – as per the Insurance Information Institute of Georgia. Also, the average property damage settlement was $4,525 the same year.
When Should I Get An Auto Accident Lawyer For My Car Accident Case?
Right away – if you are fit to do so. The earlier you contact the lawyer, the more evidence he or she can collect on behalf of your case. Delaying to hire a personal injury lawyer can interfere with the statute of limitations in GA and make it impossible for you to file the case.
Why Should You Hire A Car Accident Lawyer In Metter?
There are many advantages to hiring the best personal injury lawyer in Metter to handle your car accident lawsuit. Our lawyers have extensive experience in:
Collecting evidence, interviewing witnesses, and preparing a strong case for you
Negotiating with insurance companies to obtain maximum compensation for your injuries
Taking cases to trial if insurance companies try to deny the claim due to whatever reason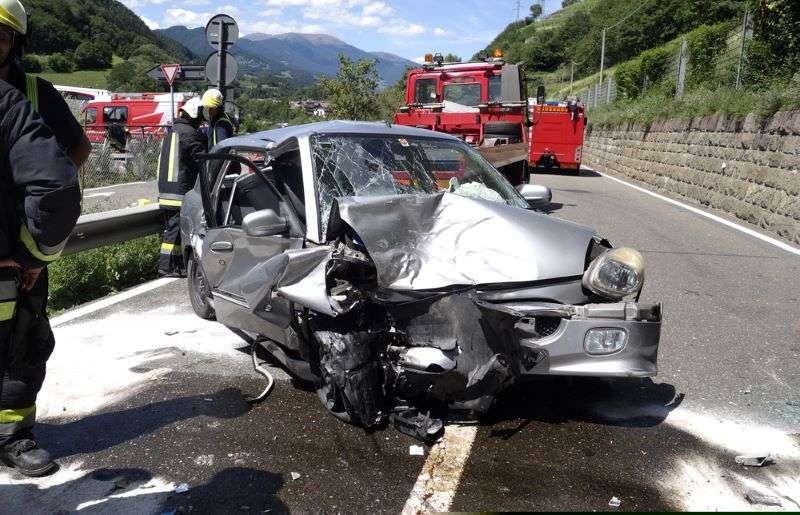 How Much Can I Expect to Receive For My Damages?
There are many factors that can affect how much you could expect to receive for your damages. The severity of your injuries and your involvement in the accident are two important factors. Here are some of our recent winnings from car accident lawsuits:
$4,500,000 for an auto accident
$3,750,000 for an auto accident
$1,500,000 for a truck accident
What Types Of Damages Can I Recover?
Two types of damages can be recovered in Metter GA. They are compensatory and punitive damages.
Compensatory
These damages include non-economic and economic. Non-economic covers suffering, pain, and loss of companionship and are difficult to calculate. Economic damages cover past & future medical bills and lost wages. These damages are easy to calculate.
Punitive
These damages are awarded by the courts to punish the defendant for his/her reckless behavior.
How Is Fault Determined?
The fault is determined in Georgia by proving four important elements. You need to hire a reliable car accident lawyer to prove these four important points and obtain maximum compensation from the other party.
The defendant should have adhered to road rules and regulations while operating the vehicle
The defendant did not abide by these rules and regulations and acted recklessly
His or her behavior led to the accident
You were injured as a result of the accident
How Long Do I Have To File A Claim In Georgia?
Georgia's statute of limitations becomes effective two years from the date of the accident. You have two years from the date of the accident to file your case.
How Can A Personal Injury Lawyer Help Me File My Insurance Claim?
The lawyer will first notify both auto insurance companies (defendant and plaintiff) about the accident. They will then file a claim with the defendant's insurance provider. Once the claim is filed, the defendant's insurance company will begin the investigation process. The company will record statements from all parties involved in the accident. The victim doesn't have to provide a statement to the defendant's insurance company if he or she doesn't feel like doing so. You can always direct such questions to your personal injury lawyer and he or she will take care of such issues. The insurance adjuster may need to access the victim's medical records to evaluate his/her injuries. Your lawyer will help you throughout the claim process.
What Can I Do If The Insurance Company Denies My Claim?
You have the right to file a complaint with Georgia's Insurance Commission. All copies of correspondence between the planitiff and the insurance company should be attached to the complaint. Our lawyers will help file your complaint and obtain maximum compensation for your injuries.
Do I Have A Case?
Many factors contribute to a successful car accident case. Your attorney will evaluate your case and recommend the best course of action for you. The injuries you sustained, your involvement in the accident, and property damages are important considerations when determining whether you have a case.
What If The Other Driver Doesn't Have Insurance?
Not having auto insurance is a misdemeanor in Georgia. The driver is punishable with up to $1,000 and 12 months in jail if he or she is found to drive without auto insurance or with insufficient insurance. If you have been hit by an uninsured motorist, the case becomes complex. You can claim damages from your own insurance company or file a case against the at-fault driver directly.
How Can I Obtain An Accident Report?
You can either visit the local police department, Georgia's State Highway Patrol (GSP), or get a copy through BuyCrash.com.
Types Of Car Accidents We Handle
Here are some of the different types of auto accidents we handle at The Weinstein Firm:
Driving Under the Influence (drugs and alcohol) Accidents
Distracted Driving
Head-on Collisions
Hit and Run Accidents
Reckless Driving
Rideshare Accidents
Speeding Accidents
Uninsured Motorist
Contact the Weinstein Firm Today to Speak with a Car Accident Lawyer Near You
When you have been injured in a car crash in Metter GA, you can claim compensation from the at-fault party. You should hire a reliable car accident lawyer in Metter to handle your case. Call The Weinstein Firm right now at 770-HELP-NOW to handle your auto accident claim in Metter GA and obtain maximum benefits in the process.