Car accidents are costly and life-altering. They have the potential to bankrupt you for decades. Also, even if you file an insurance claim, insurance companies fight tirelessly to deny you compensation for your accident-related injuries and expenses. They make a profit by refusing claims and this practice will not change any time soon.
This is why you should let an experienced lawyer handle the claims process. At the Weinstein Firm, we have competent auto accident attorneys that can help you get maximum compensation. So you no longer have to search for a top auto accident lawyer near me. This article discusses the ways a lawyer can help you file an insurance claim.
What Are the Common Causes of Auto Accidents in Atlanta?
The following are some of the most common reasons for car accidents in the state:
Checking or receiving calls on cell phones while driving may feel natural to some people. But unfortunately, many traffic accidents occur due to distractions while driving. Receiving calls, sending and receiving texts, eating, and putting on make-up are common distractions.
Driving Under the Influence
Accidents can occur when driving under the influence of alcohol, drugs, or any other intoxicating substance. This is why Georgia law mandates drivers to keep their blood alcohol content below 0.08%.
Speeding is one of the leading causes of car accidents across the country. However, motorists disregard speed limits, thereby increasing the risk of accidents. Consult an Atlanta accident lawyer as soon as possible if you are injured in an accident caused by a speeding driver.
Malfunctioning Auto Parts
Some traffic accidents are caused by parts malfunctioning. Proving this is hard as the manufacturer often denies liability. Work with a car accident lawyer to help determine the automobile's manufacturing defect and get you maximum compensation.
Dangerous Driving Conditions
These include slippery roads, poor visibility, absence of road signs, and roads with scattered, loose gravel. Even though drivers are encouraged to slow down in dangerous regions, accidents can still occur due to irresponsible driving or other uncontrollable causes.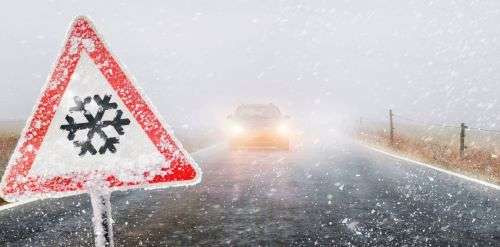 How an Auto Accident Lawyer Can Help You File an Insurance Claim
Car accidents in Atlanta can result in expensive medical bills, lost wages, and pain. Therefore, ensure that you hire the right attorney and do so before you file an insurance claim. Below are the roles of a car accident lawyer.
Understanding the Laws and Regulations That Govern Your Claim
Your insurance policy is a contract that spells out each party's responsibilities. However, reading the basics of your insurance policy, especially after an accident, can be complex and confusing. Your car accident attorney will keep your insurance company accountable and ensure that they follow the contract terms.
If your insurance company refuses to cooperate, personal injury attorneys will assist you in holding them accountable so that you can receive the compensation you deserve. An attorney will guide you every step of the way when you file an insurance claim.
Investigation of Accident
Experienced accident lawyers take their time to research every circumstance that contributed to your automobile accident. Although the cause of car accidents may appear obvious, there may be several contributing variables.
For example, a car accident could have been caused by driver distraction, poor road conditions, lack of sufficient signs, or a vehicle malfunction. An automobile accident lawyer will work with an accident reconstruction professional to determine who was at fault and how much they contributed to the accident.
The inquiry process could take many weeks, depending on the accident's severity. Since every claim gets scrutinized, the process can be frustrating and overwhelming for accident victims.
Dealing With the Insurance Company
Insurance companies are in the business of making money, so they try to pay out as little as possible. Insurance adjusters are taught to negotiate settlements in the company's best interests and will do everything possible to reduce the amount.
They may even try to dismiss a legitimate claim. Also, an insurance adjuster will contact you after the accident and try to obtain a recorded statement. If you are like most individuals and have no expertise in negotiating with insurers, it will be tough to receive your maximum compensation.
However, having an attorney on your side can make a big difference in the outcome of your case when you file an insurance claim. They will deal with the insurance adjuster, coach you on the appropriate things to say, and ensure you only stick to the facts and do not stray from them.
Determine the True Value of Your Claim
One of the more challenging aspects of accident claims is determining the value of your injuries to collect the compensation you deserve. Your attorney will evaluate all accident-related expenses, such as loss of enjoyment, future medical bills, vehicle damage, and other potential damages.
If you don't forecast future costs, you risk missing out on the compensation you'll need to finish your therapy and fully heal from your injuries. Insurance companies will do everything necessary to persuade accident victims to accept lowball settlement offers so that they can pay as little as possible.
Attorneys who have handled many auto accident claims will assess the actual value of your claim. Sometimes, they hire a professional to help them ascertain the exact worth.  They will not accept a settlement from the at-fault party that does not fully compensate you for your losses.
Making a Settlement Offer
After you file an insurance claim, the insurance company may offer you a settlement once they assign a value to your claim. This is not a bargaining process for the insurance company; their "offer" is the amount they have determined your claim is worth.
However, their offer's worth may be based on erroneous assumptions or even miscalculations. It's also worth noting that if you accept their offer, you won't be able to seek extra compensation in the future.
More significantly, the insurance provider will not pay any sum that exceeds the policy limit. This means that if your policy limit is $50,000 and your claim is worth $80,000, the insurance company will only pay $50,000.
A lawyer ensures your insurance provider makes the right settlement offer. They'll also read the agreement's content to keep the insurer from inserting clauses that benefit them only.
Get the Reimbursement You Deserve!
The Weinstein Firm is here for you if you need the top Atlanta automobile accident lawyers. Our legal team is here to help you file an insurance claim and receive the money you deserve, whether you choose to settle or fight in court. We will thoroughly examine your case to decide the best line of action.
Our personal injury attorneys in Atlanta, Georgia, will begin working on your compensation claim as soon as you hire us. Remember, your initial consultation is complimentary, and you will not be charged anything unless we win your case. Contact us today.