Victims of accidents are often left nursing either minor or serious wounds that cost a lot of money to treat. Besides having to deal with huge medical expenses, sometimes victims are left in financial crisis especially if they are unable to work because of injuries sustained. If you were hurt in a car accident, a fall, or any other type of accident caused by someone else, our Jeffersonville personal injury lawyers can help.
Our legal team at The Weinstein Firm will fight to help you recover just compensation for your injuries and losses. Besides offering you the best representation and legal advice, we also use our experience and resources to protect your rights and interests. Call our Georgia personal injury law firm today at 770-HELP-NOW and we will start by reviewing your case for free.
What Should I Do After An Injury?
After being involved in an accident, many victims get confused and left feeling pain because of injuries sustained. Even though such a situation can cause one to panic, we always would advise you to stay calm and try to be in control of the situation by doing the following.
1. Get Medical Treatment.
The first thing that you should do is seek medical attention. No matter how minor or severe the injuries are seek the appropriate treatment from a health specialist. Moreover, do not forget to get a copy of the medical expenses and report since such material can be presented in court as evidence for your claim.
2. Take Photos Or Record Video Of The Scene.
Before you leave the scene of the accident, document the scene by taking photos or by recording a video. It is also vital that you try and capture all the important details so that the footage can be used to determine liability.
3. Get The Names And Contact Details Of Witnesses.
The testimony of eyewitnesses can be used to support your case. Therefore, you must request contact details from potential witnesses who can testify in court.
4. Report The Incident.
Report the accident to someone who is in charge. For example, if you were involved in an auto accident, report the incident to the state police and if the accident occurred at your workplace, report the matter to the supervisor.
5. Never Admit Fault.
You risk your chance of getting compensated for your injuries and damaged property if you admit to being liable for the accident. While you might be in a state of confusion as a result of the accident, never admit fault.
6. Call A Personal Injury Lawyer.
It is your right to file a personal injury claim against the liable party. That is why we at The Weinstein Firm advise you to contact our office immediately after being involved in an accident so that we can offer you the best legal assistance.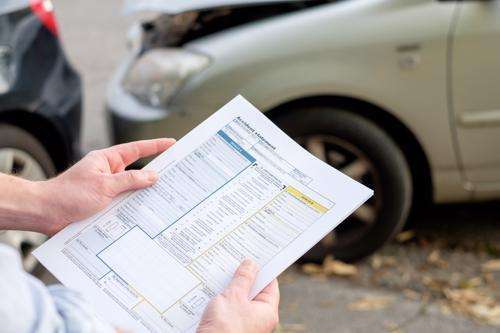 Why Do I Need A Lawyer?
Do not try to seek compensation without the assistance of a legal representative. That is because you might not succeed in overcoming the legal procedures that are involved. However, once you hire The Weinstein Firm, we will do all the hard work for you including the following:
1. Case Preparation / Filing A Lawsuit.
It is our duty to meet all the legal requirements and the first thing that we do is go through the case preparation process which involves working with specialists and experts to investigate your case. The main aim of doing this is to discover any left-out evidence. After gathering the required evidence our team will proceed on to filing your lawsuit.
2. Settlement Negotiation.
Personal injury cases can be settled outside the court by negotiating between the parties involved. This is a convenient way of solving the matter however, the defendant must be willing to compensate the victim for all his or her injuries. Because of this reason, our lawyers will negotiate on your behalf since we know how best to protect your interests using legal means.
3. Trial Preparation & Representation.
If we do not agree after negotiating with the defendant and his or her team, we will gladly prepare your case for trial and be your legal representatives in court. Using the evidence gathered and witnesses' testimony, we will convince the jury that you deserve a fair settlement.
What Type Of Damages Can I Recover?
After being involved in an accident, you can recover the following damages with the help of a professional lawyer from The Weinstein Firm.
Economic Damages: Economic damages compensate victims for their financial losses. That means with economic damages, you can recover from any expenses related to your injuries such as medical expenses, cost of rehabilitation, and even lost wages.
Non-economic Damages: This type of damages can help you recover compensation for losses such as emotional anguish, pain and suffering, lost companionship, paralysis, disfigurement, and even reputational damage.
Punitive Damages: Punitive damages are not awarded in every case. They are used to punish the party held liable for malicious, intentional, or reckless actions. The main aim of punitive damage is to discourage dangerous actions that can endanger others in the future.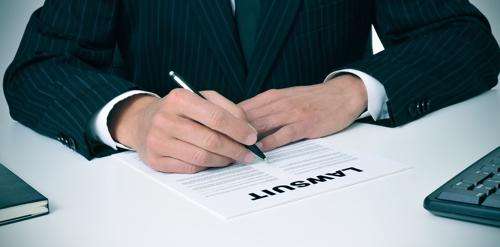 How Is Liability Determined?
At The Weinstein Firm, we increase your chances of getting fully compensated for your loss by proving liability. In the state of Georgia, four elements are used to determine the liable party in any type of accident. These four elements are;
1. Duty Of Care.
Our lawyers will use the evidence gathered to prove to the court that the party held liable owed you the victim a duty of care.
2. Breach Of Duty Of Care.
The defendant's negligence, recklessness, or malicious actions led to the incident breaching the duty of care that he or she owed you.
3. Causation.
Our lawyers will prove how you sustained injuries as a result of the accident using the evidence gathered as well as witness testimony.
4. Damages.
Our lawyers will make sure that the court acknowledges the losses incurred by our client and make sure that they are fully compensated for both their injuries and also for the property that got damaged.
How Much Time Do I Have To File A Personal Injury Claim In Georgia?
As a victim of an accident seeking compensation, the law requires you to file your claim on time. Even if you sustained serious injuries, you are required to file your claim within 2 years from the time you got involved in the accident. At The Weinstein Firm, we can make sure that you meet this deadline by filing your claim on time. If you are still hospitalized or nursing serious wounds, we can proceed to file your claim while you focus on getting better. All you have to do is contact us and let us do all the hard work for you.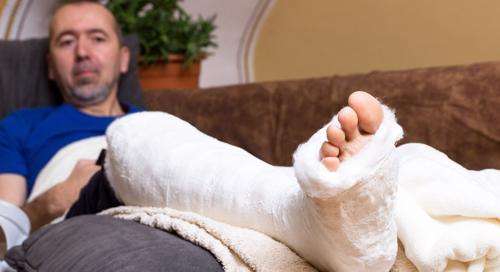 Personal Injury Claims Process
The personal injury claims process is not an easy one since several stages are involved. However, with the help of our lawyer, you will succeed at each stage. Here are the stages involved in a personal injury claim process.
Determine the party at fault by conducting an investigation: This is done to gather any crucial evidence that may be available.
Assess the victim's injuries and seek medical attention if necessary.
Calculate how much your settlement is worth and try to settle the matter through peaceful negotiations before going to court.
Seek legal counsel and representation.
How Much Will A Jeffersonville Personal Injury Lawyer Cost?
There are many lawyers and law firms in Jeffersonville. But not all of them can guarantee you quality services. When it comes to looking for legal services, you need a team of lawyers who will be willing to go the extra mile to protect your interests and rights. Furthermore, you want a law firm that is affordable and easy to work with. That is why at The Weinstein Firm, we offer the best legal service on a contingency fee basis. Furthermore, you also need to acknowledge the fact that a contingency fee only applies when we win your case.
Types Of Personal Injury Cases We Handle At The Weinstein Firm
The Weinstein Firm has been offering legal services for an extended period. We specialize in different types of personal injury cases including:
Contact our Jeffersonville Personal Injury Lawyers
We all take a risk when we get behind the wheel since you are never sure of what you will come across once you start driving. The worst thing that can happen to any driver is to get involved in an accident. Some accidents are avoidable while others are not especially those that occur as a result of a driver's misconduct. According to a report published by the NHTSA (National Highway Traffic Safety Administration), 90% of accidents in the country occur as a result of negligence and recklessness.
Whether you were hurt in a car accident, a fall, or some other accident, it isn't fair for you to cover medical bills and other expenses if someone's carelessness caused your injuries. After getting involved in an accident, increase your chances of getting a fair settlement by working with a professional personal injury lawyer. At The Weinstein Firm, we have the resources, skills, and experience needed to win your case.
Call 770-HELP-NOW today for a free consultation with a Jeffersonville personal injury lawyer.