If you've been injured in a car accident, there's a chance you may be entitled to compensation. If you can show that the other driver caused your car crash, they may be liable for damages. Proving this is not easy. The question you need to ask yourself is this: Is it worth getting an attorney for a car accident?
In this blog, we will discuss the many benefits of hiring a Roswell car accident attorney to handle your case.
Reasons Why You May Want to Retain a Roswell Accident Lawyer
There are several reasons why you should at least consider retaining an accident lawyer. In the days and weeks after your car crash, you'll need to focus on recovering from your injuries. While you do this, your attorney will focus on your case.
Some of the reasons why it's worth getting an attorney after your car crash include:
They'll make sure your claim is filed before the statute of limitations deadline.
They will streamline the process from filing your claim to settling the matter.
Your attorney will protect your rights as an accident victim.
A lawyer will take the load off of your shoulders so you can focus on getting better.
As long as you can find a lawyer that you trust, it will be a relief to turn everything over to them. Not only is your Roswell accident lawyer experienced enough to handle your claim properly, but they'll also fight to get you the maximum amount of compensation.
What Exactly Will Your Car Accident Attorney Do?
Your car accident attorney will handle everything from helping you file your insurance claim to going to trial. At some point along the way, they will also try to negotiate a settlement of your claim.
Some of the specific things your lawyer will do include the following:
Help file your initial claim with the insurance company
File an appeal if your claim is denied
Ensure that you meet all filing deadlines
Gather the necessary evidence to prove your case
Hire experts as needed if your case goes to trial
Handle all communications with the other party
Work hard to negotiate a lump sum cash settlement
If need be, take your case to trial
Ideally, you will never see the inside of a courtroom. The goal is to settle your case without the need for a trial. This way, you'll have your money a lot faster, and you won't spend thousands of dollars on a trial.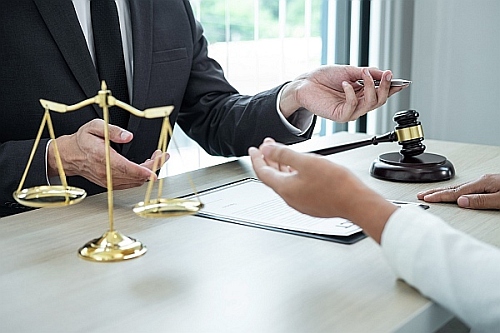 What Are the Major Benefits of Hiring a Car Accident Lawyer?
Before you decide to hire an attorney, you should consider the potential benefits of doing so. Overall, your lawyer's objective is to get you as much money as possible. They have a much better chance of recovering damages based on their experience and knowledge.
Some of the ways you'll benefit from hiring a car accident lawyer include:
The insurance company won't try to take advantage of your attorney.
Your lawyer will push back if the insurance carrier denies your claim.
They will protect your rights as a plaintiff throughout the process.
They have had years to hone their negotiation skills.
You won't have to deal with the insurance company.
Your attorney will likely negotiate a higher settlement.
From the moment you file your initial insurance claim, the insurance adjuster will try to take advantage of you. They may pressure you to accept a low settlement. They may try to discount your injuries. Their goal is to pay out as little money as possible.
Once they learn you have an attorney, this will change. They know they can't take advantage of your attorney. They also won't try to offer a low settlement that doesn't begin to cover your damages.
How Much Will It Cost You to Hire an Accident Attorney in Roswell, Georgia?
It costs you nothing to hire an accident lawyer. In fact, you pay your attorney nothing until you win or settle your case. When your case settles, they'll receive a percentage of your settlement proceeds.
When you first decide to retain your accident lawyer, they'll have you sign a contingency agreement. This document will outline how much your lawyer is paid.
Usually, your attorney's fee will range anywhere from 30-40%. It all depends on the complexity of your case and whether you have to go to trial.
If You Want the Best Chance of Recovering Damages, Contact Our Office Today
Only you can decide if you want to hire a Roswell accident lawyer. However, retaining an attorney typically increases your chances of collecting maximum compensation.
Since you don't have to pay anything upfront, you have nothing to lose. Feel free to contact our office at 770-HELP-NOW and schedule your free, initial consultation.