Loss of life, the most unfortunate fallout of car accidents, happens on Georgia roads. On many occasions, car accident fatalities result from the negligence of other motorists. Therefore, a car accident death could devastate the family and loved ones. Hence, the services of skilled car accident lawyers in Atlanta, Georgia, are crucial in recovering maximum compensation from the at-fault party's insurance company.
But what exactly can the dependants of the deceased get from an insurance company? This article will show you. In it, we also covered who can file a compensation claim for a car accident death in Georgia.
Whose Insurance Company Pays After a Car Accident Death?
After a car accident death, it is possible to tell which party is majorly at fault. You can directly sue the at-fault driver for damages if they aren't insured. But if they are, their insurance company will be responsible for paying compensation.
Therefore, if you have hired a lawyer, they must approach this insurance company with your claim. The at-fault driver's insurer will typically want to avoid paying any compensation. Even when they do, they usually attempt to pay far less than they deserve.
If the at-fault driver doesn't have insurance, you do not have to wait for compensation from suing them directly. Instead, you can approach the deceased's insurance company with a claim if they had personal injury protection (PIP) coverage. PIP has up to $5,000 in death benefits for loved ones of victims involved in fatal automobile accidents.
Who Receives Compensation for a Car Accident Death?
When someone dies in a car crash, several persons close to the deceased might think they have the right to demand compensation. However, Georgia law doesn't allow just anyone to receive a settlement. Those recognized by the law are:
The deceased's spouse
The deceased's children (in the absence of a spouse)
Any of the decedent's parents (in the absence of spouse and children)
The deceased's estate (if there are no spouse, children, or parents)
In that order, the law prioritizes the deceased's spouse, children, and parents. Georgia law mandates that the deceased's spouse get over a third of the compensation. The children are entitled to receive the rest.
What Compensations Can You Receive After a Car Accident Death?
The period after the death of a loved one can be harrowing. For example, losing a loved one in a car accident can cause untold emotional and financial distress. However, your car accident lawyers in Atlanta, Georgia, can help you pursue claims from an insurance company.
Here are the possible claims your lawyer can file for:
Not all deaths occur at the accident scene. Medical Bills are expenses incurred from any hospital treatment and care before the victim's demise.
This estimates any earnings the deceased would have gotten if they remained alive.
If the deceased was deserving of any benefits such as medical coverage or pension, the family could demand compensation.
Death can separate a deceased from receiving an inheritance. If it does, the family can sue for compensation.
The family of the deceased can request for settlement for the funeral costs.
This is compensation for the pain and anguish of losing a loved one.
Loss of Care, Protection, and Nurturing
The deceased's family would have been robbed of certain care, protection, and nurturing due to the car accident death.
The death of a family member will deprive other members of their companionship.
If the victim of a car accident death has a spouse, they can sue for loss of consortium. Loss of consortium is a claim that compensates for the physical and psychological loss. These include sexual relationships, comfort, and support.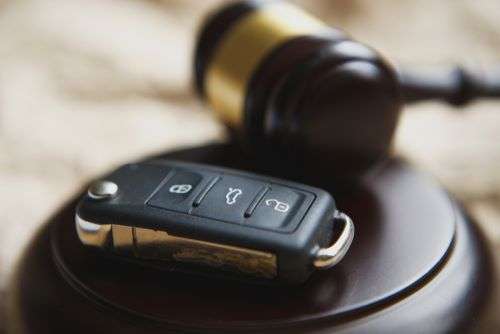 What Determines How Much the Deceased's Family Can Get?
Every car accident death comes with its peculiarities. Therefore, it isn't easy to know what amount the deceased's family can get. However, your lawyer can estimate what you deserve after examining some factors.
So let's see what factors can influence the compensation amount you can receive.
The Types of Compensation Claims You File
Generally, your lawyer will request two types of compensation when filing a wrongful death claim. This includes economic and non-economic damages. However, your attorney may also ask for punitive damages in a wrongful death lawsuit. If granted, it significantly increases how much you'll get.
The At-Fault Driver's Degree of Fault
The degree of fault is essential to personal injury and wrongful death cases. For example, under Georgia's comparative fault rule, a person partially responsible for a car accident death will have their settlement reduced by their fault percentage.
Therefore, suppose the decedent was 20% responsible for the crash. In that case, you will only recover 80% of the settlement awarded. On the other hand, if the deceased victim were 50% at fault, it would be impossible to get compensation.
The Quality of Your Legal Representation
The experience and expertise of your lawyer can make a big difference in your case. Not only will your lawyer's expertise help you get damages, but it will also enable you to get the maximum settlement.
Why Should I Hire Car Accident Lawyers in Atlanta, Georgia, for a Car Accident Death?
There have been cases where relatives of a deceased victim have fallen to the antics of insurance companies. The insurance company can contact the deceased's family and try to capitalize on their desperation by offering inadequate compensation.
The insurance company may also attempt to delay settlement for as long as possible. For these reasons, you should hire the services of a skilled lawyer immediately.
In addition, a lawyer will ensure you begin the claims process on time as Georgia law gives you two years to file a wrongful injury claim. Finally, an attorney will negotiate the compensation amount, file a lawsuit if necessary, and protect your rights.
Hire Car Accident Lawyers in Atlanta, Georgia, to Get Maximum Compensation
A lot is at stake in pursuing compensation for wrongful car accident death. The delicacy of the situation must reflect in your choice of attorney. If you desire maximum compensation for your loss, you should call The Weinstein Firm.
At The Weinstein Firm, our experience and skill in handling negotiations have helped us secure a fair settlement for our clients. We also have trial experience if negotiations fail and we file a lawsuit. We would love to speak with you about your case, so reach out to us now for a free initial consultation with our personal injury lawyers in Atlanta.