Every year, between 1,000 and 1,600 fatalities occur on Georgia roadways. A much larger number survive the accident but with serious injuries that linger for a lifetime. Auto accidents only make up a portion of the personal injury claims that we handle at The Weinstein Firm. Whether you were injured in a car, while riding a bus, at work, or when taking a bus; our Fort Stewart Law office is here to help.
As personal injury lawyers, our task is to prove that a third party is responsible for your injuries and then negotiate an adequate settlement. This can involve a long, complex, and tedious legal process that takes months of constant attention to resolve. Fort Stewart's legal statutes are the last thing you want to be worried about when you should be focused on healing from your injury.
Let us do the heavy lifting for you. Our firm has a lot to offer its clients in Fort Stewart.
100 percent satisfaction guarantee.
Free case review for all interested clients.
Fair contingency fees (we don't get paid if you don't win).
Support staff available 24/7 365 days a year.
Don't hesitate to contact us if you have been seriously injured and believe a third party is at fault. There's no risk involved with picking up the phone and calling our office. Call us now at 770-HELP-NOW for a free case consultation.
What Should I Do After An Injury?
Seek Medical Treatment And Save Records
If you've been injured, then visiting a hospital should be a priority. Even if you believe the injury is not severe you should still seek a professional medical opinion. A trained doctor may be able to identify and diagnose an injury that is not apparent at first. It's important that you keep all records and receipts related to the medical treatment. These will be used to show the damages caused and to negotiate a proper settlement.
Take Photos/Videos If Possible
You might have a few moments before the ambulance or police arrive at the scene. If possible, we advise taking photos and videos of the area and everything involved. If it was an automobile accident, then take pictures of both vehicles, the point of collision, and the surrounding area. You should also take photos of your injuries prior to receiving medical treatment. This can help convey the severity of the damage before the healing process began.
Get Witness Contact Information
Witness statements can be very helpful during personal injury lawsuits. They can help prove who was at fault, whether a person was driving recklessly, and any other details they might have picked up on. You don't need to take official statements from then. Simply gather the contact information from any witness who would be willing to cooperate at a later time.
Report The Incident
Georgia law requires that all automobile accidents be reported. If the injury takes place at work, then it should be reported to the appropriate supervisor. You should receive a written record of the report. This report will prove invaluable during the claims process.
Never Admit Fault
You may be tempted to immediately apologize and admit fault. We advise against this even if you believe you are at fault at the time. Further evaluation of the accident may prove that you were not at fault in any way. But proving as much is more difficult if you have already admitted fault to the police or to insurance providers. Do your best not to discuss fault at any length until you have secured legal representation.
Call Our Office!
Finally, it's time to pick up your phone and contact a local personal injury lawyer. If you live in Fort Stewart or the surrounding area, then our attorneys are the perfect fit for the job. We will provide you with a free case evaluation and discuss your options.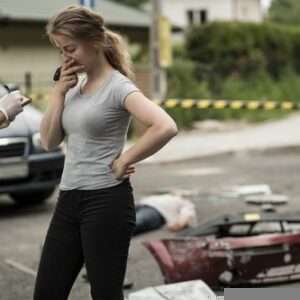 Why Do I Need A Fort Stewart Personal Injury Lawyer?
Every victim involved in a personal injury deserves professional legal representation. Even the most experienced lawyer doesn't make the mistake of representing themselves in these situations. Having a full legal team means that more work gets done at a faster rate. That means master negotiations, a quicker settlement, and money in your pocket ahead of schedule. Here are the primary tasks that our personal injury lawyers handle with every case.
Prep & Filing
The first phase is filled with a constant stream of paperwork, evidence collection, and legal filings. Considering that this is also likely the time in which you are recovering from your injury, it's not something you want to undertake alone.
Compensation Negotiation
No insurance company is going to begin by offering a fair settlement. They are all interested in protecting their bottom line. We fight through constant negotiations until we can reach a settlement figure that makes you happy.
Trial Representation
A small portion of claims never reach an acceptable settlement. If the insurance company does not want to negotiate properly, then we will prepare and take the case to court on your behalf. That is where we demonstrate our legal expertise to secure the compensation that you deserve.
What Type Of Damages Can I Recover In Fort Stewart?
There are three types of damages that may be covered in a Georgia personal injury claim. They are:
Punitive – A form of punishment that is not dependent on actual damage caused, but rather the cause of the accident and the history of the defendant.
Non-Economic – This can include psychological damage, pain and suffering, and loss of reputation.
Economic – This makes up the bulk of the damages covered. It includes all clear financial losses, such as medical expenses and repair bills.
How Is Liability Determined In Georgia?
Georgia operates with a fairly standard set of rules for determining liability. The major difference is that they operate with comparative negligence in some cases like car accidents. Comparative negligence states that a party may be able to claim damages if they are less than 50 percent responsible for the accident. For standard liability claims we follow these steps:
Show how the defendant owed the victim a duty of care.
Show how the defendant breached the aforementioned duty of care.
Show how the breach of duty was the causation of the injury.
Show that the injury is the source of the damages in the claim.
How Much Time Do I Have To File A Personal Injury Claim in Georgia?
You have exactly 2 years from the time of the accident to file a claim. This is the statute of limitations on all personal injury claims in Fort Stewart, regardless of their nature.
How Much Will A Fort Stewart Personal Injury Lawyer Cost?
Our attorneys operate on a contingency fee basis. This means that our payment is taken as a small percentage of the settlement you receive. If you do not receive a settlement or win your claim, then we are never paid. There's no risk involved with making the call and taking a chance.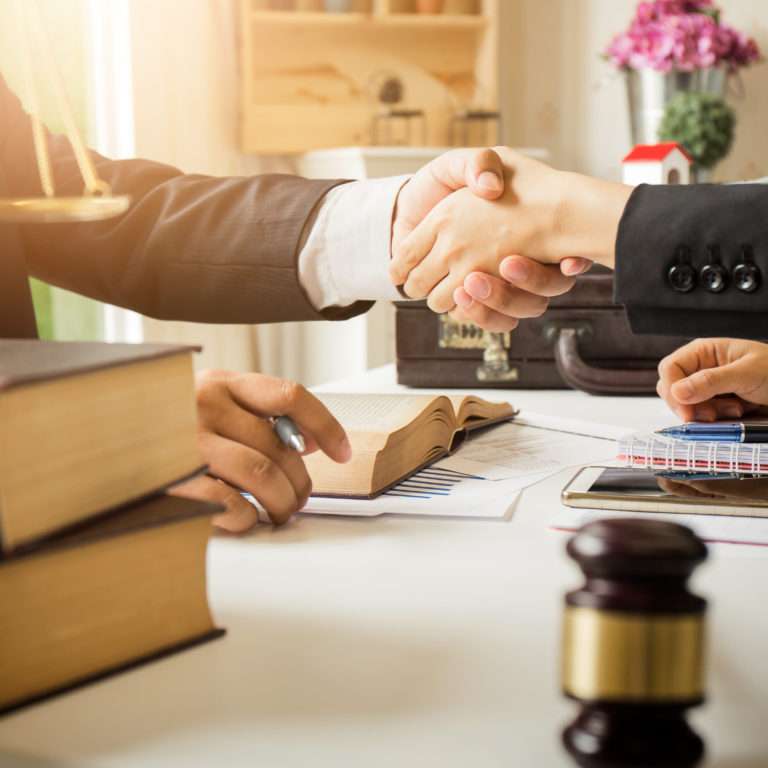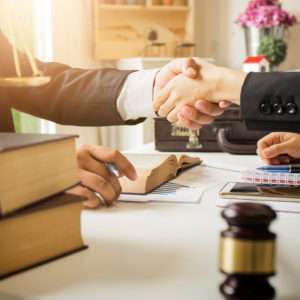 Type Of Personal Injury Cases We Handle At The Weinstein Firm
Assault & Battery: In Georgia, this is the unlawful touching of another person. If that leads to a personal injury, then we can fight to receive compensation for those injuries.
Car Accidents: We receive calls for car accident claims on a daily basis. We have helped hundreds of clients receive compensation for their losses and we can help you too.
Child Daycare Neglect: There is certain care of duty expected when you pay daycare for their services. If they neglect that duty and cause injury, then you have a strong basis for a personal injury claim.
Child Abuse: These are difficult cases that may involve strangers, friends, or even relatives of the children. As difficult as they may be, children deserve justice and we are here to fight for that justice.
Dog Attacks: Dog bite cases are becoming increasingly common in the Fort Stewart area. In most cases, the owner of the dog is the liable party and should be responsible for personal injury expenses.
Medical Negligence/Malpractice: Similar to daycares, you are owed a certain duty of care when you utilize the services of a hospital. Doctors sometimes neglect this duty and it leads to serious injury. Those doctors should be held responsible for their actions.
Negligent Security: There are certain businesses where the issue of security is the responsibility of the business owner. This can include bars, hotels, and restaurants. Anyone who is injured because of a lack of security may have a legal claim on their hands.
Premises Liability: Every property owner has a duty of care for visitors who may enter the property. If someone is injured on another's property because they neglected that duty of care, then we can help them receive compensation for their damages.
Workplace Accidents: Slips, falls, and stress injuries are commonplace in many industries. If you are injured at work, then you may be able to pursue a personal injury case for your suffering.
Workers Compensation: Most workplace injuries are covered by Workers Comp insurance. But if your Workers Comp claim is denied, then working with our legal team may be the only option left.
Nursing Home Abuse: A nursing home is another institution that has a responsibility to keep its clients safe and cared for. Any person who is injured because of neglect at a nursing home will have a strong legal case for compensation.
Vaginal Mesh Implants: In recent years, experts have discovered that many of these devices were not properly designed or implanted. This has led to many women suffering from serious medical injuries. We help those patients reach a fair settlement with the manufacturer or the doctor responsible for the implant.
A Fort Stewart Personal Injury Lawyer is Standing by to Help!
Our legal team at the Weinstein Firm has helped Fort Stewart residents win hundreds of personal injury claims and they can help you too. We have intimate experience with Georgia law and have handled cases of all sorts, including car accidents, traumatic brain injury, surgical mistakes, and more. Don't wait to seek legal help. Pick up the phone and call us as soon as possible at 770-HELP-NOW for a free case consultation.