Head-on collisions are becoming a common theme on the roads of Fort Stewart.
For those who have been in this type of collision, it's essential to realize there is hope for compensation. You can regain control of your life and finances by pursuing a case against the other party that was negligent.
There are specific regulations in Fort Stewart that are going to protect you in a situation such as this. You will want to learn more about those regulations with the help of a Fort Stewart head-on collision lawyer at  The Weinstein Firm.
We are certified and trusted when it comes to head-on collision cases. It is this experience that is going to shine through as soon as we sit down with you.
For more information on The Weinstein Firm and what we are all about, it is best to start with a simple phone call to our Fort Stewart car accident attorneys.
Common Causes of Head-on Collisions
It is important to start with the causes of head-on collisions.
The most common causes involve impaired driving, speeding, and/or fatigue. It is essential to focus on what led the motorist to be negligent as each situation is going to be unique.
Based on studies, most drivers aren't following the rules of the road and that is what leads them to drive into a head-on collision. This is why it is important to look at all of your legal options to ensure you have the right to move forward with your life.
If that is what you are intending to do in Fort Stewart, you will want to check out what our legal team has to offer.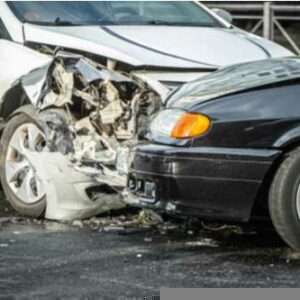 Damages You Can Receive Through a Head-on Collision Claim in Georgia
The heart of any legal claim against the other motorist will involve key damages.
This means you are going to list specific damages and how they play out in comparison to what occurred. This includes both economic and non-economic damages.
Most victims are going to look to move forward with economic damages – loss of income, medical bills, and/or car repair bills.
It is also possible for you to look at non-economic damages for the case. This means any type of damage that involves your quality of life (i.e. depression, anxiety, stress).
Why You Need a Head-on Collision Lawyer for a Head-on Collision Claim
Choosing an attorney is all about managing a head-on collision the right way. This includes understanding what your legal needs are in a situation such as this.
You will want a trusted legal expert to assess your case, come up with a plan, and then file the legal claim professionally without mistakes.
This is what you are going to get with The Weinstein Firm.
All aspects of the case will be handled by the team and that includes negotiations and trials. You will know you are in good hands with this law firm from day one.
How Much Will a Fort Stewart Head-on Collision Lawyer Cost?
A detail that you are going to want to account for is the cost.
In general, we know it is not going to be easy to pay the fees associated with a law firm. This is why we want to ensure you get represented the right way without having to worry about the bill.
With us, you are going to pay only when we win. This means it is going to come from the compensation that we win for you and it will only be a small percentage of that amount.
The rest is going to be yours to do with as you please.
How Long Do You Have to File a Claim for a Head-on Collision in Georgia?
A key detail to think about will involve head-on collisions and how long the claims process is.
When you have been in a collision such as this, you should immediately speak to a qualified head-on collision lawyer. At The Weinstein Firm, we have a team of certified lawyers that are going to assist with the process as soon as the call comes in.
This includes assessing the case and matching it to the statute of limitations in Georgia.
The state regulations have the statute of limitations set at two years for head-on collision cases. This means you will want to have the claim ready to go and filed within two years from the time of the accident.
It is in your best interest to avoid waiting around for something as important as this. You will want to move forward when the evidence is fresh as that is only going to make your case stronger. When you have one of our legal experts by your side things are going to go ahead smoothly.
If you want to learn more about how your case holds up in a situation such as this, it is best to look at The Weinstein Firm at 770-HELP-NOW.
We are a committed law firm that is all about helping clients regardless of their situation. We will take the time to listen to you and then come up with a proper plan of action.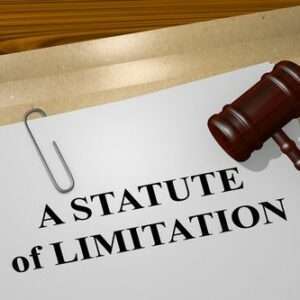 Call a Fort Stewart Head-on Collision Lawyer Today!
It is one of those situations where you are going to want to take action.
Your case is going to have a special set of factors that play a role in how it unfolds. We understand this as a law firm and will always want to assist you in seeking compensation.
At The Weinstein Firm, we are a heralded legal team that is all about delivering results. This includes offering in-depth consultations, understanding what our clients need, and then setting up comprehensive legal claims.
We know you don't want to wait around and you wish to do things the right way.
This is a critical step in your journey and it is essential to have a competent head-on collision lawyer by your side. With The Weinstein Firm, you are going to gain insight into what works immediately and it will ensure you are heading in the right direction.
To learn more about The Weinstein Firm, call 770-HELP-NOW.