Even though it is against the law to drink and drive, a lot of people still choose to drink and drive. Most of these people usually end up causing accidents on the road. They can severely injure you or your loved one. If you are injured in a DUI accident, we highly encourage you to seek compensation for your injuries.
DUI accidents can negatively impact your household income and the quality of life of your family. It is in your best interest to hire a skilled and experienced DUI accident lawyer to help you recover damages for your injuries. Your lawyer has your best interest at heart.
Our, Weinstein Firm, our Fort Stweart car accident attorneys are ready to help you build a strong case. We will protect your rights. We will do everything within our power to get you the compensation you rightfully deserve. We work on a contingency basis. You will not pay us attorney fees until we win your case. Contact our lawyers to review your case.
Drunk Driving Statistics In Georgia
According to NHTSA, drunk driving deaths have been decreasing for the last decade. However, thousands of people still die in DUI accidents every year. In Georgia, around 400 people die in DUI accidents every year. This is around 28% of all car accident deaths.
What Are The BAC Limits In Georgia?
It is against the law to drive if your blood alcohol content (BAC) is over .08%. This is because BAC of over .08% can blur or double your vision, slow your reflexes, and severely impair you. Therefore, you will be unable to slow down, stop or even swerve to avoid a collision. That is why the BAC limit in Georgia is .08%.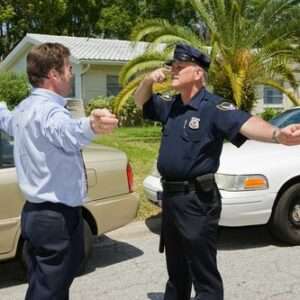 What To Do After An Accident With A Drunk Driver?
It is not easy to predict a DUI accident since it can happen when you least expect it. However, there are some things you need to do after an accident with a drunk driver to ensure you increase your chances of getting compensation for your losses.
Seek Medical Care
You need to see a doctor after the accident. Some people can avoid seeing because they have minor injuries. We believe the right thing to do is see a doctor regardless of the severity of your injuries. It is better to let a doctor examine your injuries. Remember, to secure your medical records.
Collect Evidence
You need evidence to prove fault. It is easy to record the evidence these days. Use your smartphone or tablet to take detailed pictures and videos of the accident scene. Take pictures and videos showing the road layout, your injuries, property damage, weather, and anything that can show the cause and the results of the accident.
Talk to Witnesses
Do not leave before talking to the witnesses. Some witnesses may have seen the driver was drunk. Therefore, they can be your witness in court. Write down the personal information of the witnesses. You will contact them later to help you with your case.
Call the Police
Police usually respond quickly. They will come to arrest the drunk driver and gather evidence at the accident scene. If you do not contact the police, you might end up not getting compensated for your losses. Having a police report can strengthen your case.
Contact DUI Accident Lawyer
It is difficult to deal with a serious DUI accident on your own. You will need a lawyer to guide you on what to do next. Your lawyer can even help you find the best doctor to treat your injuries. It is better to leave the legal details to professionals. Hire a lawyer to give you more time to focus on your recovery.
What Damages Can You Recover After a Drunk Driving Accident in Georgia?
A DUI accident can leave you without money. How? You may spend your savings treating your injuries and you might not work for several months or even years. Therefore, you will not make any money for a long time. And you will still have bills to pay. Luckily, you can recover damages after a DUI accident in Georgia.
Economic Damages
They are the financial losses that you suffered because of the accident. It is easy to determine economic damages because they involve bills and receipts. They include; loss of employment, property damage, medical bills, and lost wages.
Non-Economic Damages
They cover non-financial losses that you suffered because of the accident. However, it is difficult to determine non-economic damages since they do not involve receipts and bills. They include; pain and suffering, loss of enjoyment, lowered quality of life, and emotional trauma.
Punitive Damages
The purpose of punitive damages is to punish the at-fault driver and deter them from committing the same offense in the future.
How Long Do I Have To File A Claim in Georgia?
It is important to file a claim in Georgia within a specific time period. If you fail to file a claim within the specified time period, you can lose your right to make a claim seeking compensation for your losses.
The statute of limitations in Georgia for DUI accidents is 2 years. Therefore, you have 2 years from the date of your DUI accident to file a claim in Georgia.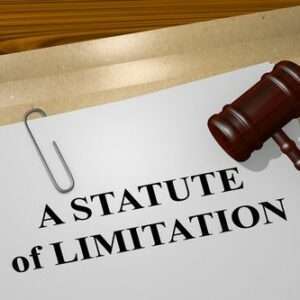 How Much Will an Attorney Cost?
You will not pay a DUI accident lawyer upfront fees since most DUI accident lawyers work on a contingency fee basis. This means the lawyer will never charge you to work on your case. You will pay the lawyer if the lawyer succeeds in getting you a settlement. The lawyer deducts a small percentage from the settlement amount or jury verdict.
A Fort Stewart DUI Accident Lawyer is Available 24/7
Insurance companies hate DUI accident cases since it is difficult to throw out the case. Therefore, the insurance company may try to trick you into accepting an inadequate settlement offer. Do not even trust insurance adjusters because they work for insurance companies.
You can completely trust a DUI accident lawyer to fight for your rights. Your lawyer will never lowball your settlement. Your lawyer will push the insurance company to give the highest compensation you can get. However, it is difficult to find the best DUI accident lawyers.
We highly encourage you to contact our DUI accident lawyers. We will not let you recover from the devastating effects of a DUI accident on your own. Our lawyers will handle your legal needs to reduce your burden. We will not ask you for upfront attorney fees. Contact the Weinstein Firm to get the best legal representation.